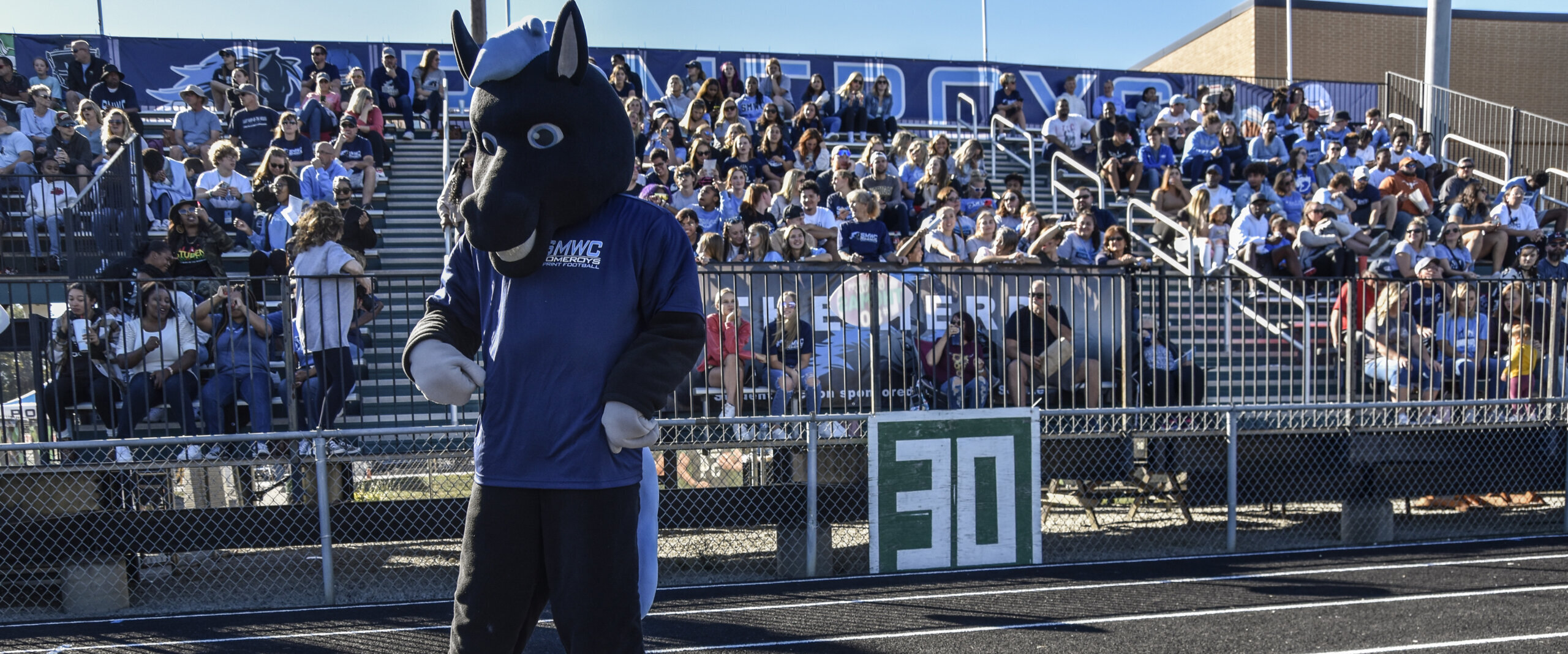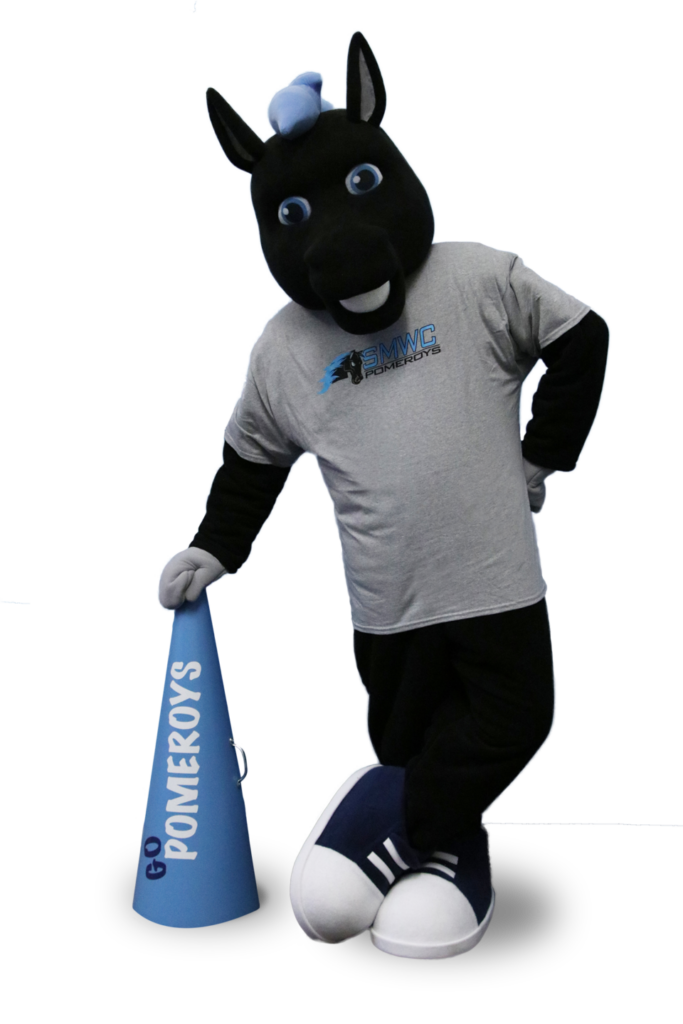 I'm so excited to be at Saint Mary-of-the-Woods College to cheer on the Pomeroys! I am honored to have this very important role as the SMWC mascot.
In case you didn't know, horses symbolize intelligence, strength and grace, the very same adjectives we can use to describe our beloved SMWC! Horses possess a unique combination of physical, mental, emotional and spiritual qualities. We are majestic, intelligent, determined and fierce – the embodiment of power, athleticism and might.
With my enthusiasm for our students, I'm eager to take the SMWC school spirit to a whole new level. I like to meet new people and get them excited about The Woods. I'm also pretty spontaneous so, you just never know where I might be next.
Fun Facts
Where do you live? I live in Le Fer with the students. Where else?
What are your favorite colors?  I love Pomeroy blue and navy.
What do you love most about The Woods? That's easy. We are family. There is a sincere sense of community and care for one another.
Do you have a favorite food? I have eclectic tastes but I can't go wrong with apples and hay.
What's your shoe size? Kinda big
What is your favorite book character?  It has to be Eeyore from Winnie the Pooh.
Who's your favorite celebrity? Well, I have to say Blue of the Indianapolis Colts.
Do you have any hobbies? When I'm not cheering on our Pomeroys, I like to jog to the stables and around Le Fer Lake. I'm very much into wellness.
GO POMEROYS!