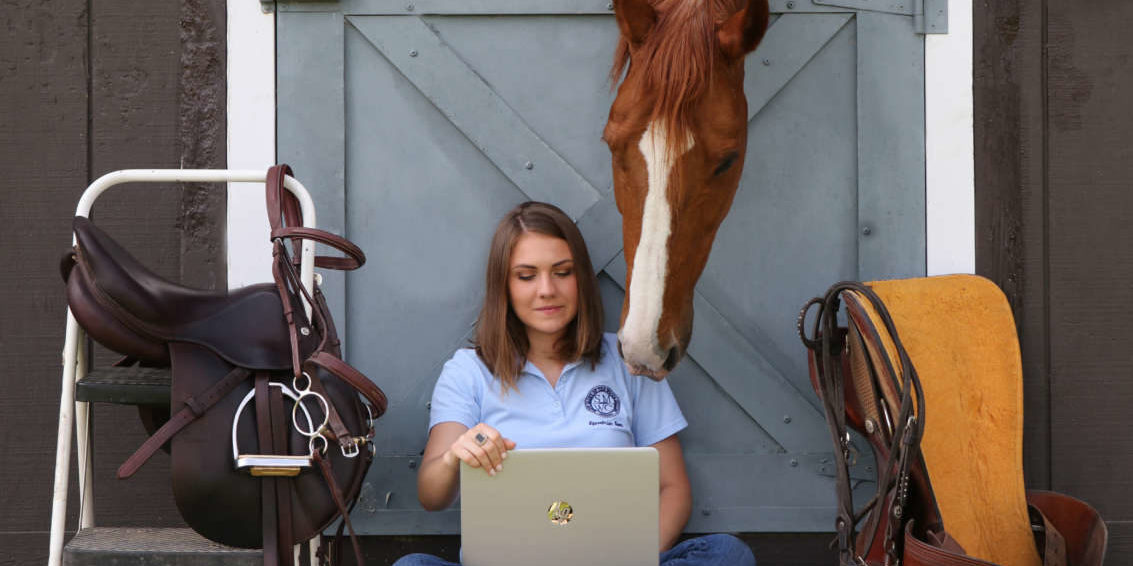 Equine Studies Degree Program
Earn a bachelor's degree or associate's degree in equine studies to prepare for a career in the equine industry. SMWC's Mari Hulman George School of Equine Studies is one of 20 equine colleges in the U.S. to offer this degree.
Bachelor of 

Science in 

Equine Studies Overview
Explore different and exciting areas of equine study while you prepare for a career you are passionate about. The equine studies degree program provides you a well-rounded education in various disciplines within the equine industry through courses in equine science, horse care, horse training, riding instruction, stable management and business. Together with your academic advisor, you will choose electives that emphasize areas of special interest and address specific career goals. This program is also well suited to be a second major or minor because of the vast knowledge that it affords students across a variety of platforms.
Equine Studies Career Paths
Careers in the equine industry are diverse. There are equine jobs requiring considerable versatility. You may find yourself in a small, privately-owned facility with only a few employees or in a large, elaborate operation. Some students are in line to take over a family business; others are hoping to start a business of their own.
Regardless of your situation, the skills learned at the Woods will serve you well in acquiring a position in your chosen field. In addition to horse care, horse training and management, equine studies students improve and enhance their computer, business, and communications skills.
 Employers of Our Graduates
Stockbridge Equine Center, Michigan
Rood and Riddle Equine Hospital, Kentucky
Ridgeline Equine Veterinary Services, Indiana
Mura Bella Animal Hospital, Florida
Davis Veterinary Services, Indiana
North Central Veterinary Clinic, Indiana
Danville, Veterinary Clinic, Indiana
Equine Internships
We assist you in finding educational internships for the summer and during school breaks. Previous internships have included work at breeding farms, lesson and show barns, and summer camps. Internships are a valuable learning tool and we strongly encourage students to take advantage of this experience even before you begin your college education.