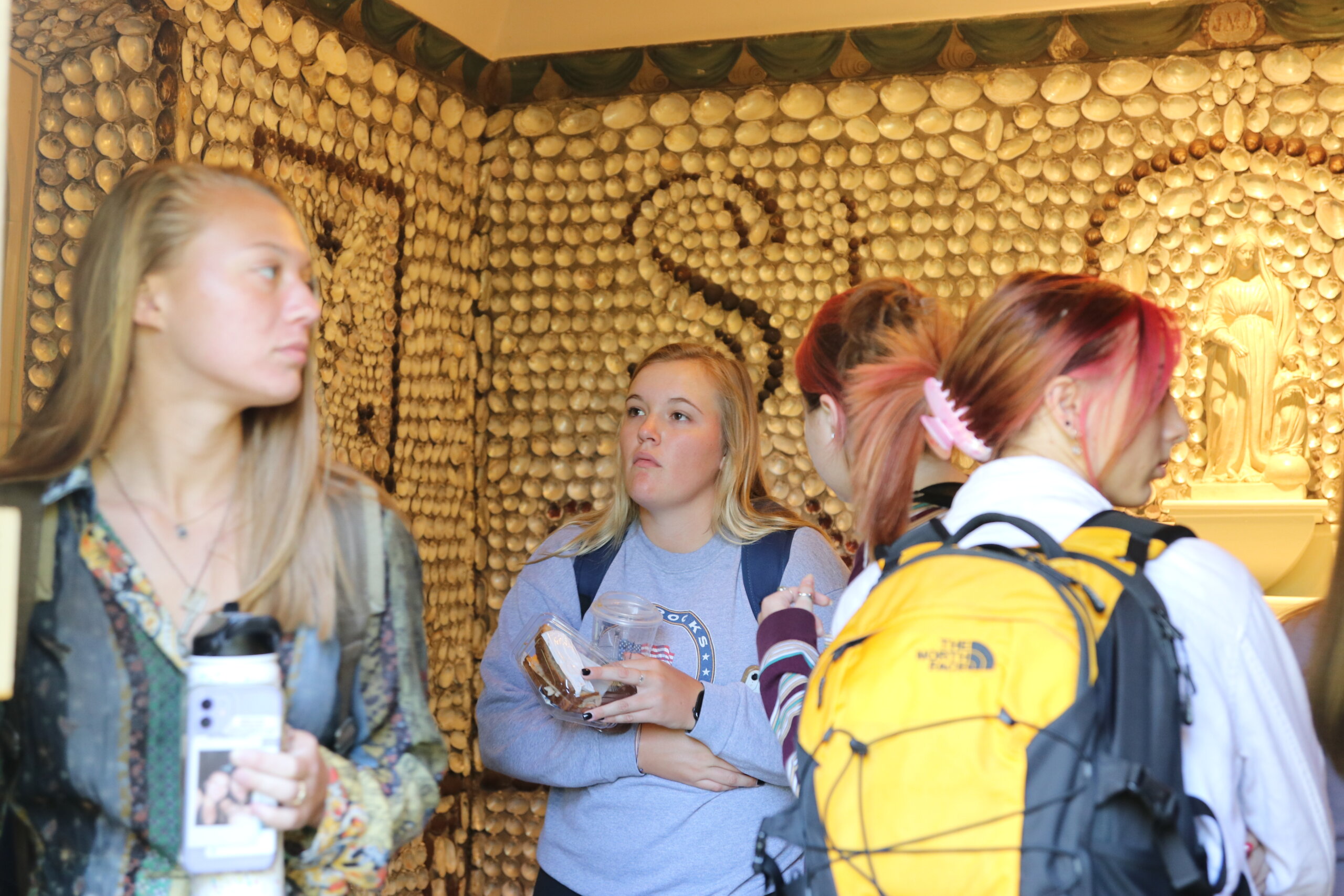 Expect your four years at SMWC to be as unique as you are.
With Woods Core, our very own version of general studies courses, you will be encouraged to develop new perspectives so that you can think differently about issues that can change lives. You will learn how to analyze complex problems from multiple angles, so that you are not caught off guard in a crisis. In other words, you will be ready for a career that fulfills your life.
Plus, with only 39 credit hours needed to complete Woods Core, you'll have more time for second majors, minors, internships or study abroad, giving you ample opportunities to grow.
Woods Core Courses
Woods Core courses are offered on a rotating basis. To assist with course planning, you may refer to the Woods Core grid, the Woods Core Course Rotation schedule, or contact your academic advisors. The following is the recommended order of participation in the Woods Core to ensure that you have only one critical thinking and writing course per semester and that these courses are taken throughout the time you are developing academically. If you are transferring courses or other college credit, Woods Core courses may be taken in other combinations with the provision that no more than two of the critical thinking/writing courses may be taken simultaneously.
You will work closely with your advisors to ensure that you are taking the appropriate courses because some courses may be required in your major(s) and minor(s).