During the November staff assembly, President Dottie L. King, Ph.D., presented the Outstanding Staff Award for Saint Mary-of-the-Woods College to the 2022 fall recipient, Becky Barbour. Becky, who has worked at SMWC for 26years, received a framed certificate from Dottie L. King, Ph.D., $100, two personal days and a parking spot of her choice for the next six months.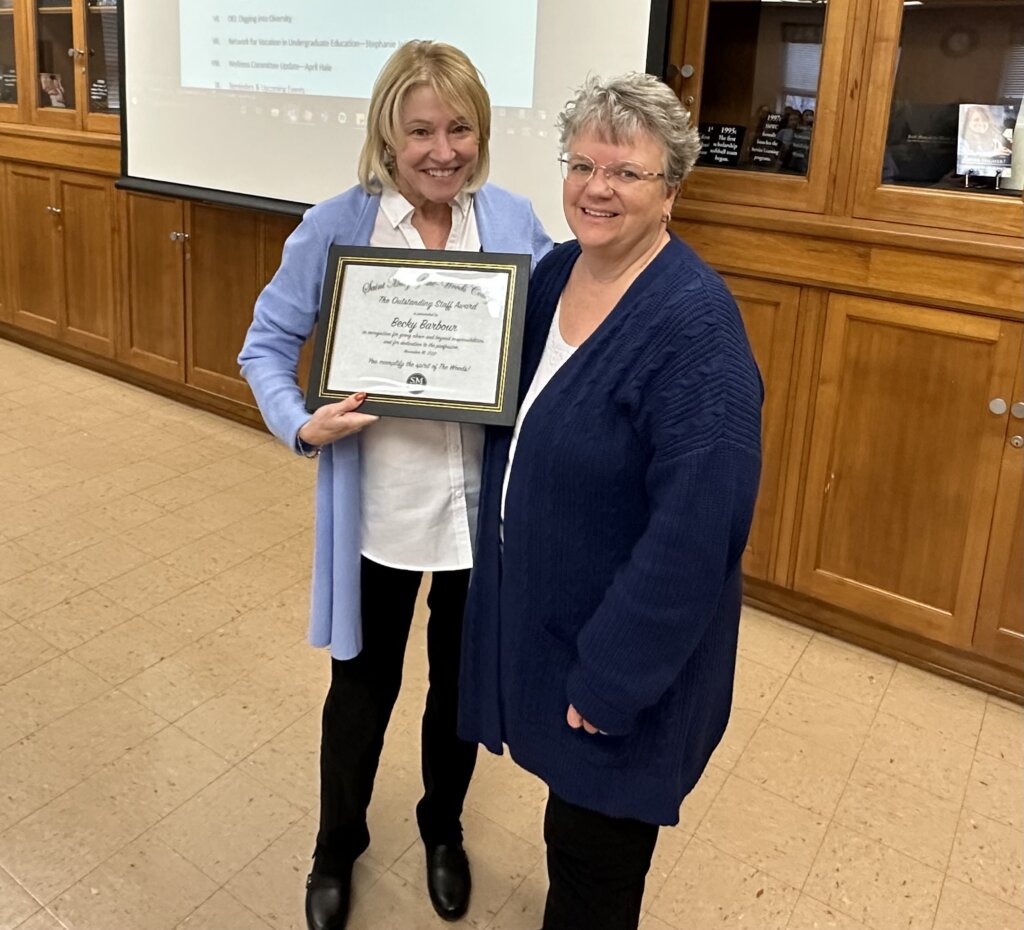 The award is presented to a staff member who demonstrates job knowledge and skill above and beyond normal responsibilities, displays respect and enthusiasm toward colleagues, students and alumni, provides excellent customer service, demonstrates creativity and innovative thinking in meeting challenges, and actively participates in college activities outside of their regular job. Barbour serves as the executive assistant to Janet Clark Ph.D., provost, in the Office of Academic Affairs. Before her role in the Office of Academic Affairs, Becky served at The Woods by welcoming students to the Women's External Degree Office, now known as Woods Online.
"I can count on Becky every single day to be on time and on-task. She tackles work and problems immediately and never procrastinates. She just knows when to step up. She keeps the Office of Academic Affairs running smoothly and on time by planning ahead and anticipating heavier workload periods. Becky is always polite and helpful," said Clark.
Becky has been a vital part of The Woods family for more than a quarter of a century. Clark's final remarks in the award letter summed it up nicely. "Becky is a wonderful employee and a good fit for the SMWC community."