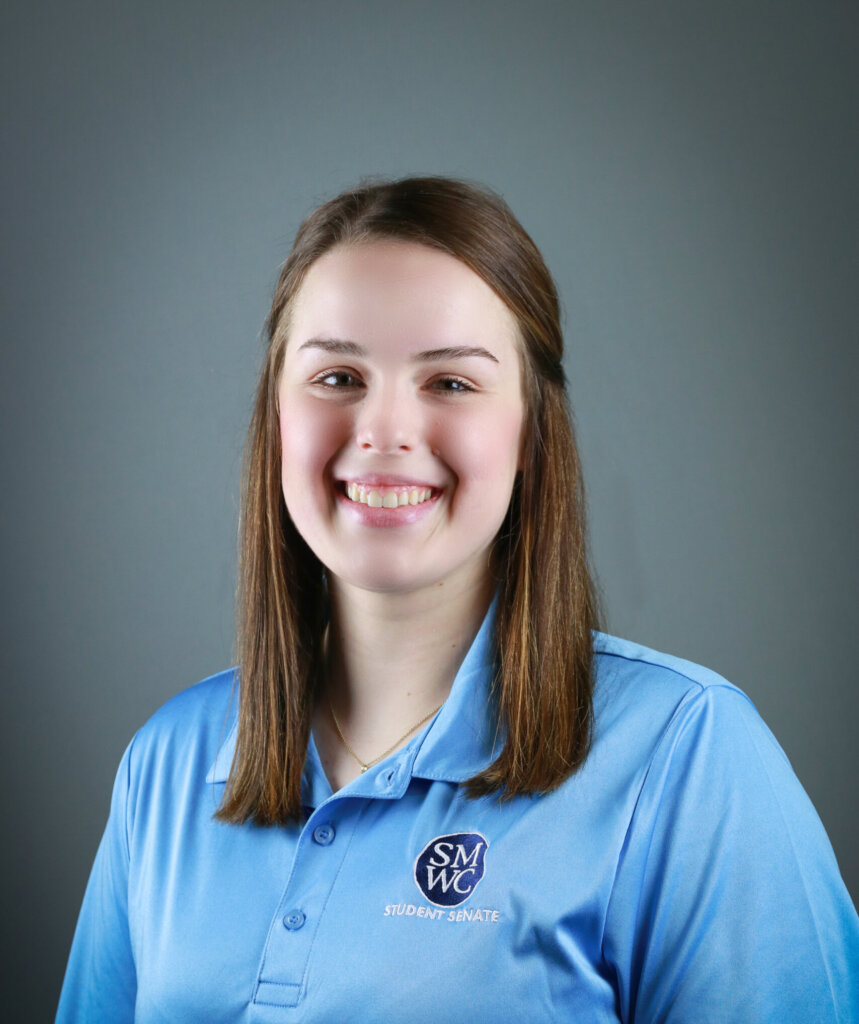 Where is your hometown?
I was born and raised in a small, rural farming community called Dana, Indiana.
What high school did you attend?
North Vermillion Jr/Sr High School
What is your major?
I am an exercise science major with the goal of going to grad school to study occupational therapy.
Why did you choose The Woods?
I chose SMWC because I fell in love with the campus and all of the opportunities it offers. I love how small the campus is and knowing I was going to be able to get one-on-one time with my professors.
What do you do for fun on campus?
I love hanging out with my friends and playing card games or going to the different events we have like paint wars or bingo nights!
What do you like about living in Le Fer?
I love living in Le Fer Hall because a lot of my friends all live right here. I can run down to my friends' room whenever I want. I also love hanging out with fellow students in the centers of each floor. There are normally students that hang out between class or in the evenings.
What advice do you have for freshmen?
I would tell freshmen to get involved, even if you are unsure. Being active on campus allows you to make a lot of new friends and it helps to create a name for yourself on campus!
Reflect on your time at The Woods:
Over the course of my time at The Woods, I have grown a lot as a person. I started off shy and struggled to make new friends. I was not sure who I was or what I wanted to do. Now in just the first couple months of sophomore year, I can already see how much I have grown. I am in Student Senate, Sophomore Freshman Leadership Council, Campus Ministry, and I am a thrower on our track and field team. I walk to class and say, "Hi!" to everyone I pass. My friends always joke I know everyone and their mom, and I think that is a really cool thing. I have made so many great connections with faculty and staff. My favorite thing about my time here so far is that I have really grown in my faith. I have made leaps and bounds on my journey with Christ. What I am the most thankful for is that I'm getting to experience it all at SMWC.