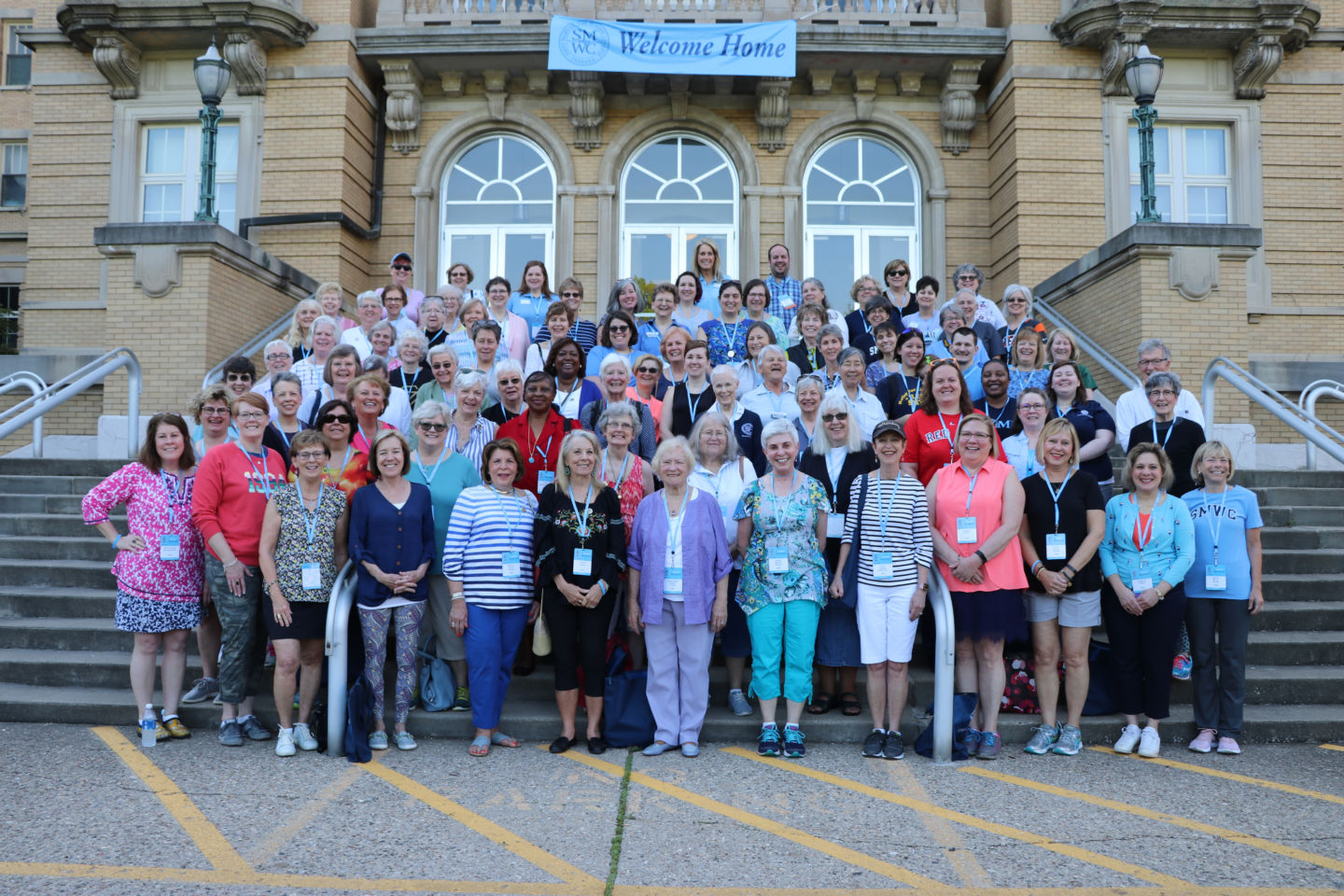 Saint Mary-of-the-Woods College has made the difficult decision to postpone Reunion 2020, which had been scheduled for May 29-31. With a commitment to the wellbeing of our community, although our hearts are heavy, we believe that keeping everyone safe is of the utmost importance. Each year, the Alumni Office and College look forward to welcoming our alums to campus. Please know that we share in your disappointment, however, the decision has been made to roll this year's event to May 21-23, 2021, where we will plan to celebrate two Reunions in one as an extraordinarily special gathering!
Classes impacted by the postponement of Reunion May 29-31 include those celebrating years ending in 0's and 5's and MLD.
Registration
We would love for you to attend Reunion 2021, so we will plan to work with you to roll your registration to next year, May 21-23, 2021. However, if you would rather receive a refund, the team will be glad to help you do so. You may also opt to donate your registration to the Woods Fund in support of our students and the College. The Alumni Office will be reaching out to all those who have registered, so we ask for your patience as the team works through this process.
Stay Connected
We know that Reunion is an important time where alums look forward to connecting with classmates and friends. Our staff will remain in touch with the planning committees to discuss ways to share information and important updates. Reach out to your classmates by phone, email or on social media. Let's be creative to keep our Woods connections going!
Additional Questions?
You may contact the Alumni Office at alumni@smwc.edu or 812-535-5234.
We ask for your patience and understanding in the weeks ahead as we work to address your questions, process Reunion 2021 reservations and 2020 refunds.  At this time of so much uncertainty, we are grateful for the level of care and generosity shared within The Woods community. Our alums and students make us proud every day – this time is no exception.