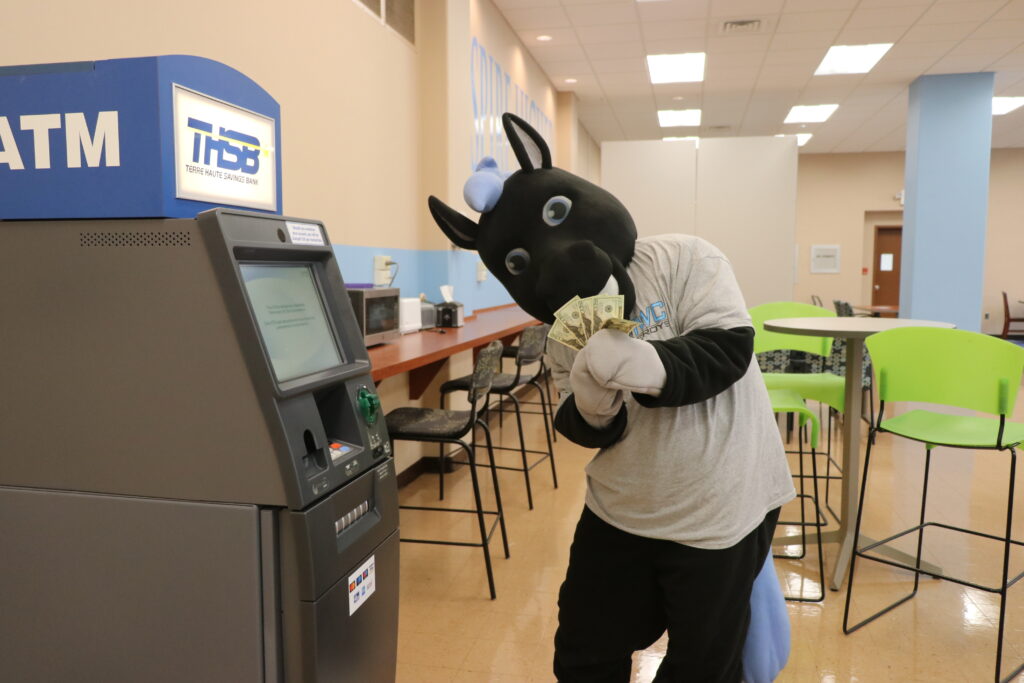 Officials at Saint Mary-of-the-Woods College have been intentional in updates around campus to make it the best environment for students. An ATM was recently added for use by students, employees and the surrounding community after requests for the service.
In partnership with Terre Haute Savings Bank, the ATM is in the Woods Student Center in Rooney Center. It will be available during the hours of the Rooney Center. Users do not need an account at Terre Haute Savings Bank to use the machine.
"This initiative addressed a need expressed by students, faculty and staff, and we are so happy to be able to deliver this service for our campus," Jaclyn Walters, vice president for finance and administration, said.