Back
Damian May, MA, MT-BC
Adjunct Faculty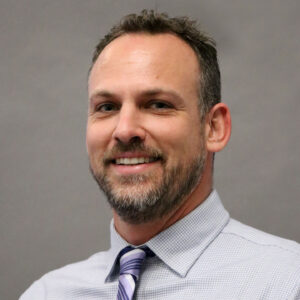 Born and raised in Martinsville, Virginia, Damian began his music therapy studies at Radford University and went on complete his internship at University Hospitals in Cleveland, Ohio. There, he gained experience working in a community hospital inpatient and outpatient (children and adults) behavioral health program in Wheeling, West Virginia for almost four years. During this time, he began his graduate work through Saint Mary-of-the-Woods College. While finishing up the last revisions of his thesis examining the effects of music therapy on empathy levels in adolescent females, Damian took a job working for California's Department of State Hospitals.
Since 2007, he has resided in the San Francisco Bay Area and works with the states' forensic psychiatric population implementing interventions with patients deemed Not Guilty by Reason of Insanity (PC 1026 – NGRI), as well as Incompetent to Stand Trial (PC 1370 – IST). Additionally, he has used his group facilitation skills to work with staff treatment teams to develop effective communication and conflict resolution skills, aiding in increased teamwork and delivery of quality clinical care.
Damian is thrilled to be teaching as an adjunct faculty instructor at SMWC in classes such as Therapeutic Processes in Music Therapy as well as Clinical Improvisation. When not working or grading papers, he can be found hiking, biking, playing water polo, making music, and is a part/full time wine and food enthusiast.