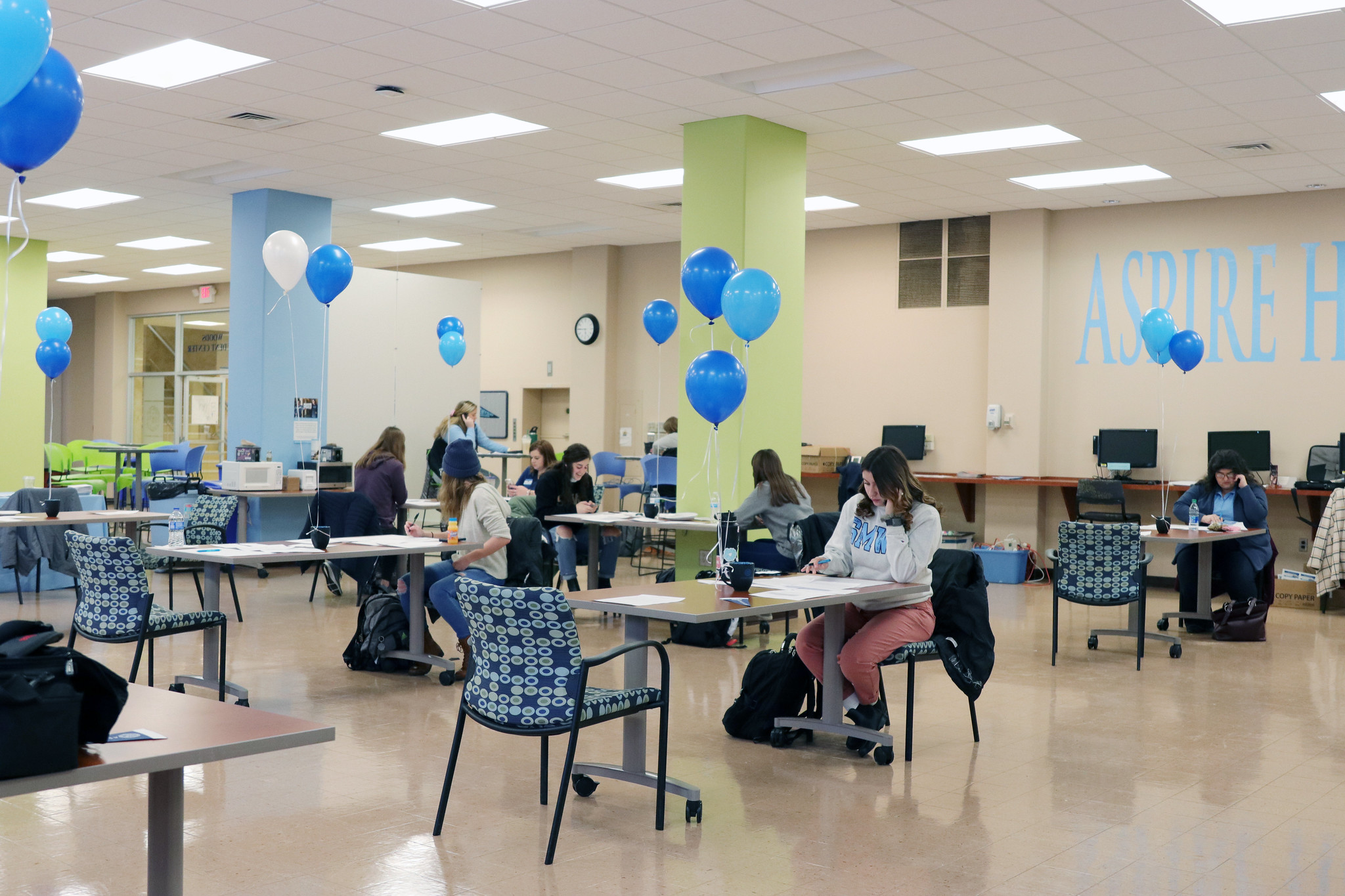 Using these graphics, photos and words on your social media can help us reach our Woods Giving Day goal of 1,000 donors. Each donation, share and post can directly help students at The Woods continue to be successful. Use #WoodsGivingDay in your post and link to the giving page: giving.smwc.edu
Click or tap on the image and hit the arrow in the upper-right corner to download or share it.
Social Media Images
Download these images to show your support for The Woods. Use it as your profile picture or create a post to share on your feed!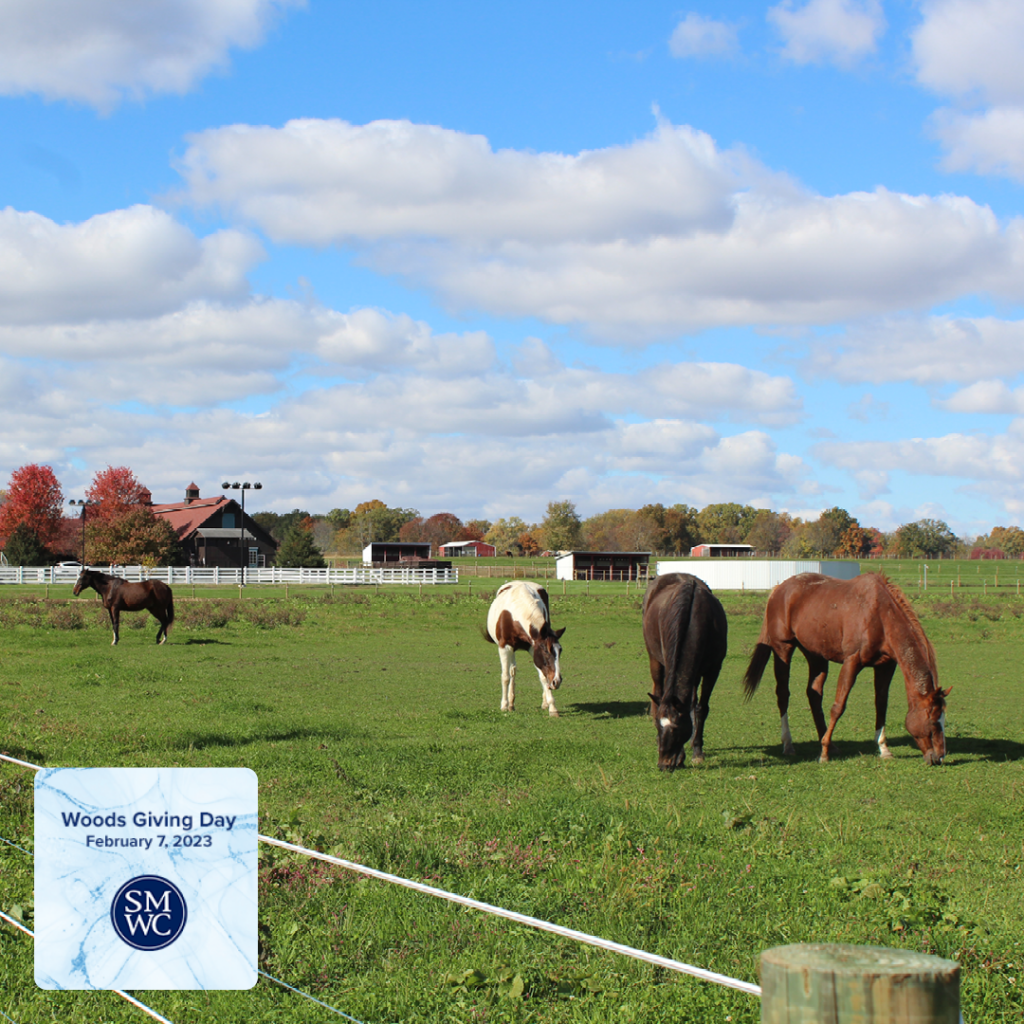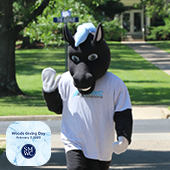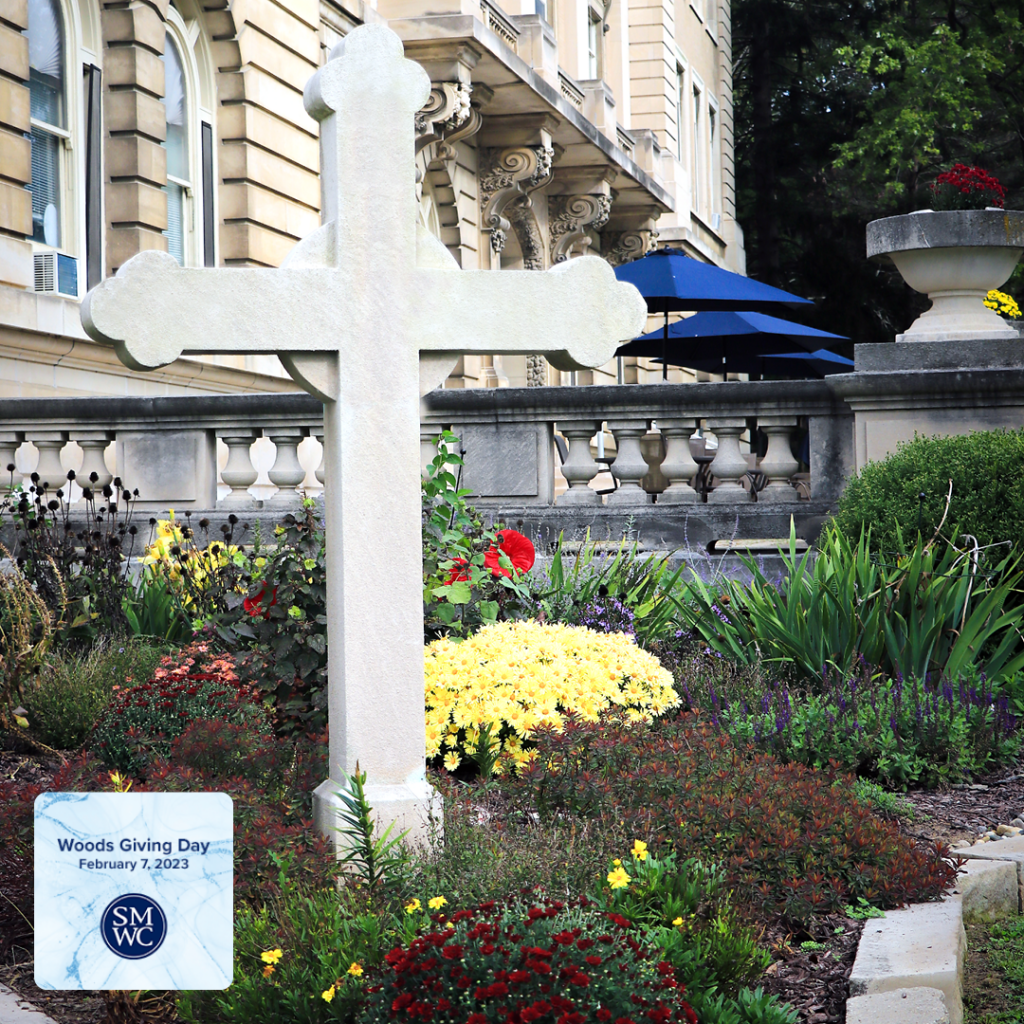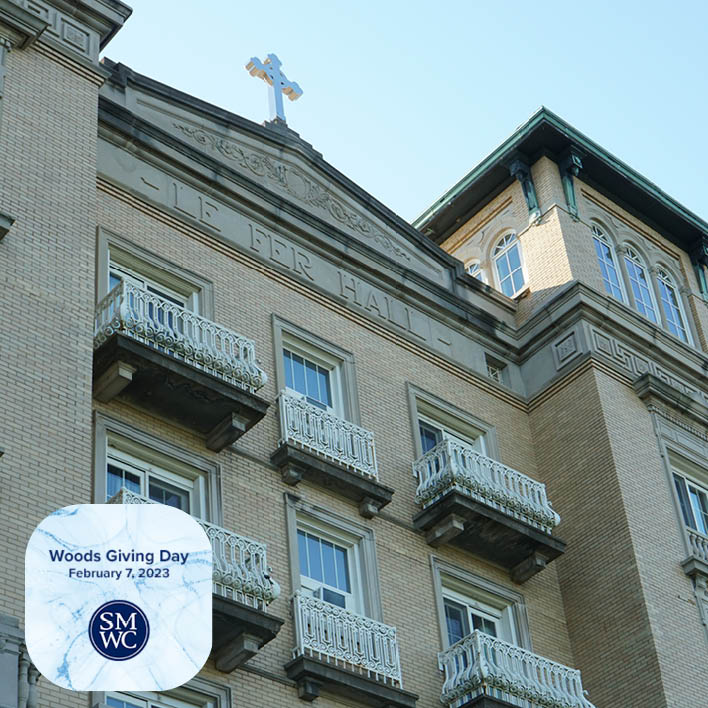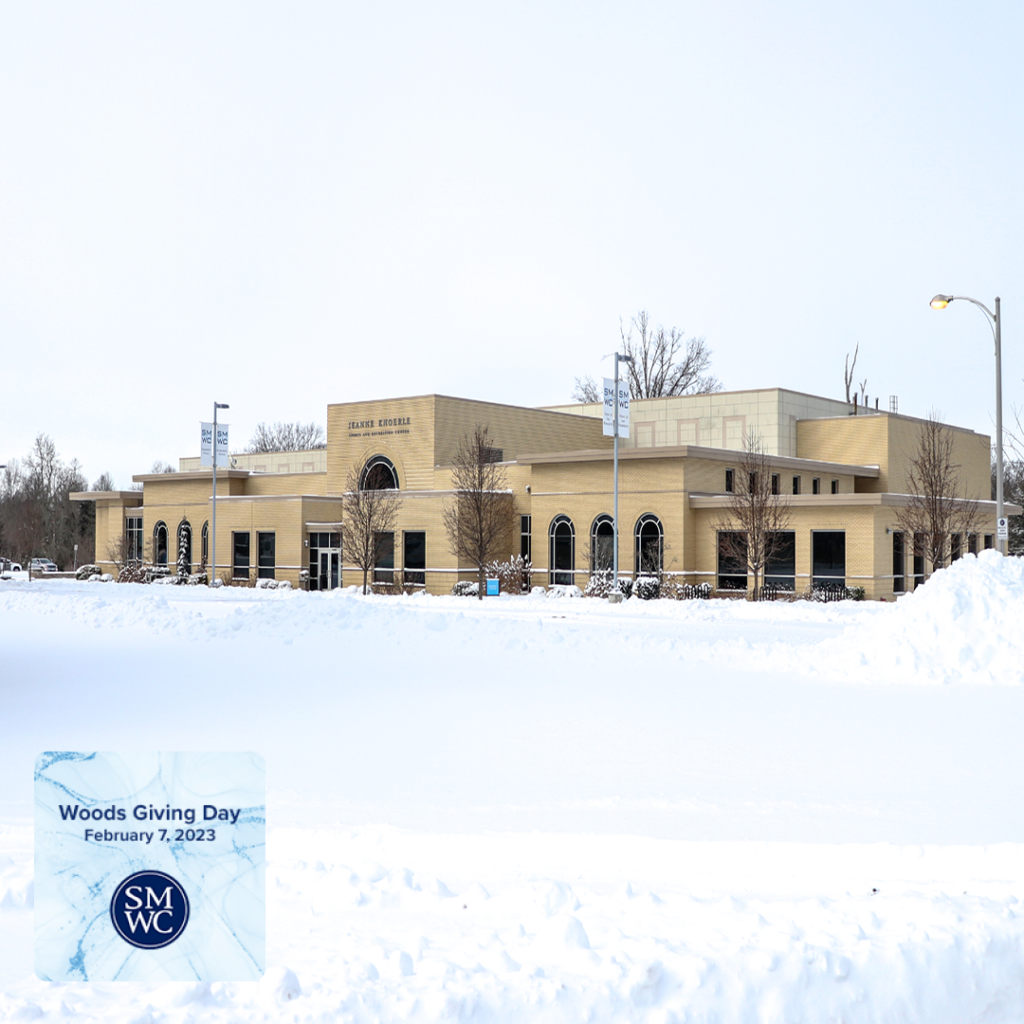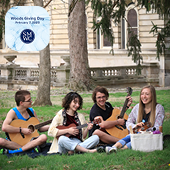 ---
Cover Photos
Download your favorite image and change your cover photo on Facebook or your header image on Twitter.
Facebook
Twitter
---
Stories for Facebook and Instagram
Download and use these graphics for backgrounds in your story.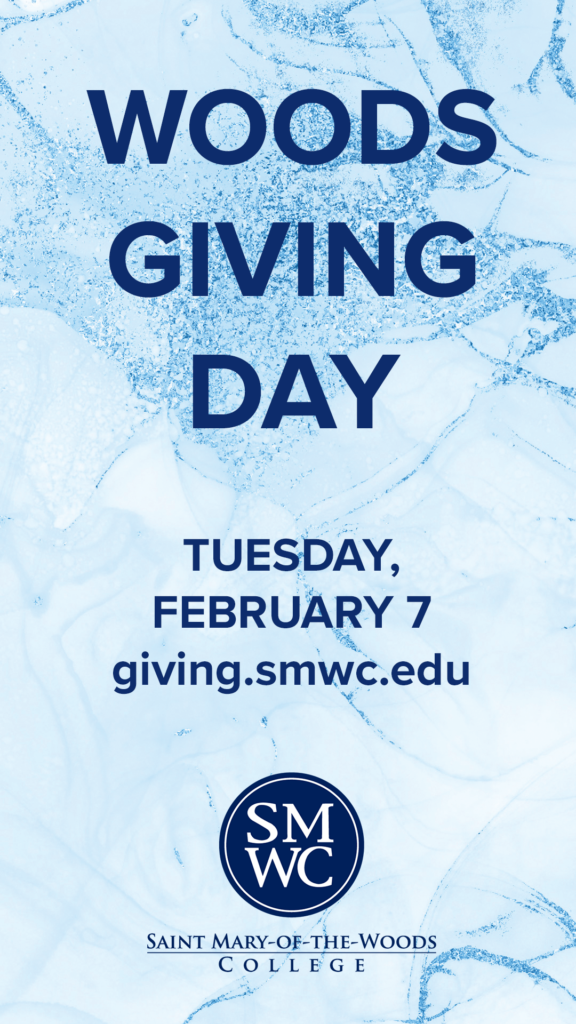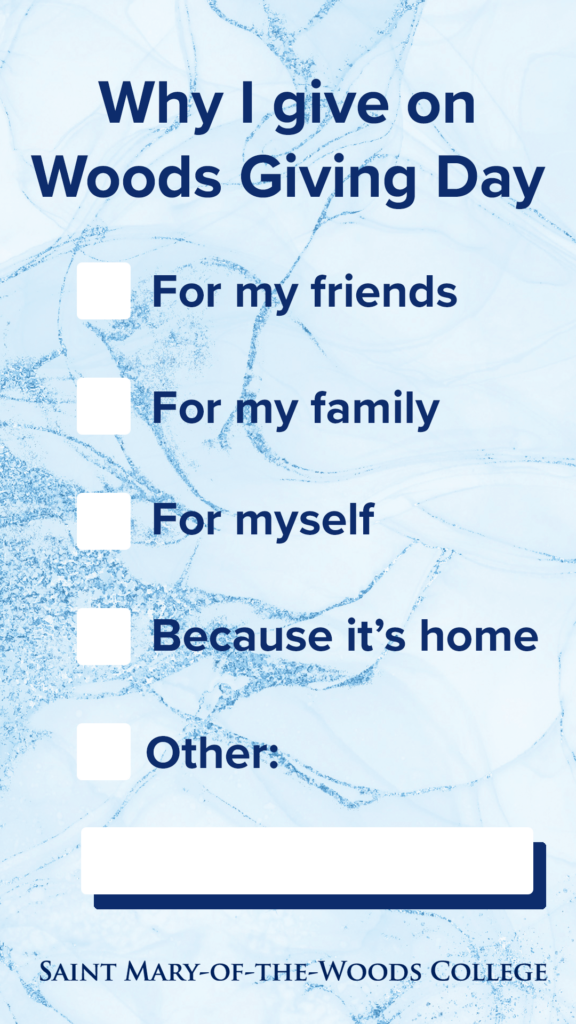 ---
Post on Social Media
Use these suggestions and images above to create your own posts for your followers, friends and family!
Posts for Alumni
Posts for Parents
I'm supporting my student by giving on #WoodsGivingDay. Our gifts directly support student success – you can help them too by giving at giving.smwc.edu/
Please join me for #WoodsGivingDay in supporting my Saint Mary-of-the-Woods College student! Our gifts directly help students – give at giving.smwc.edu/
Posts for Friends
Gifts to the beautiful and historic Saint Mary-of-the-Woods College maintains the campus and directly supports student success. You can give on #WoodsGivingDay by going to giving.smwc.edu/
Join me for #WoodsGivingDay to support the beautiful and historical Saint Mary-of-the-Woods College. These gifts directly impact campus and its students. Give at giving.smwc.edu/