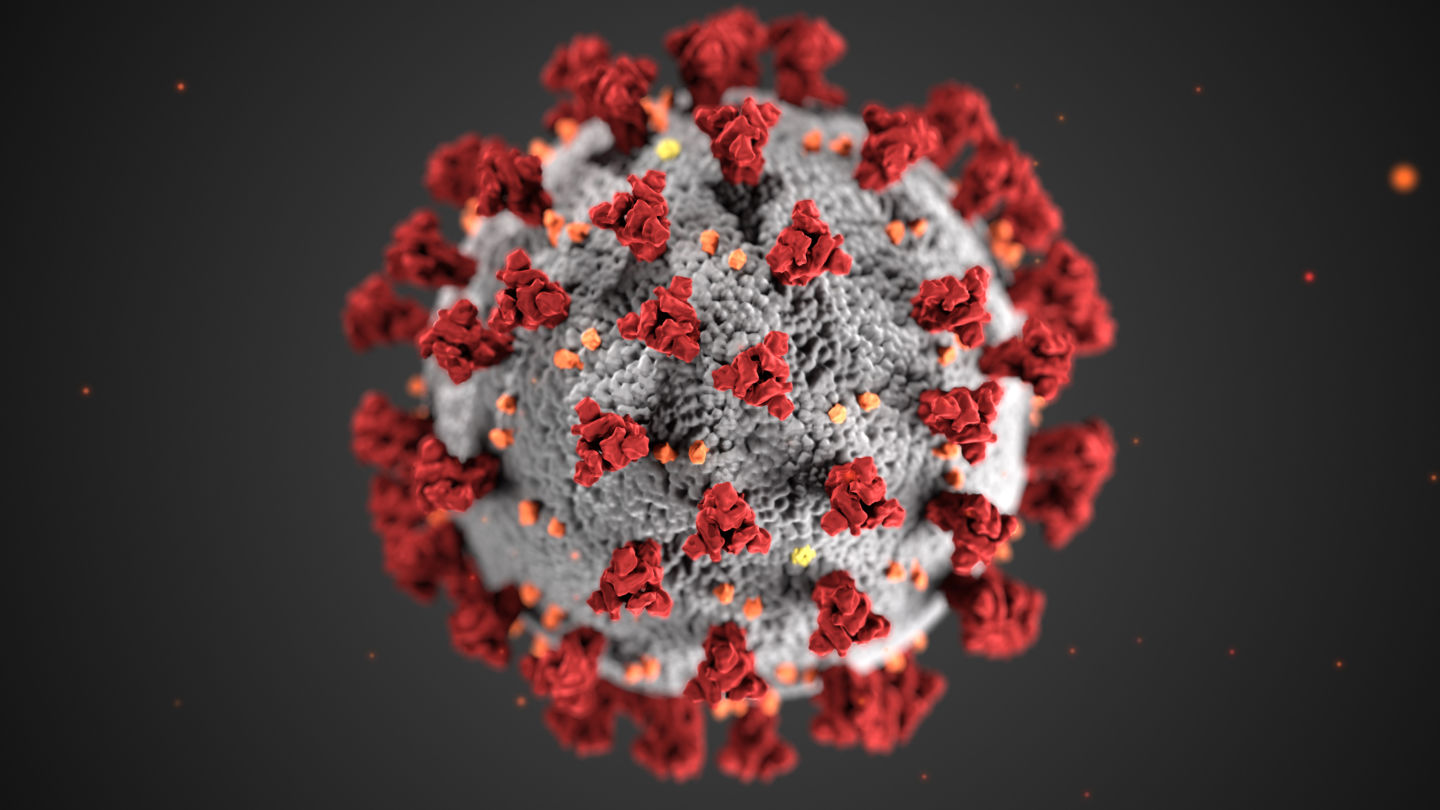 The SMWC COVID-19 Task Force is working on behalf of Saint Mary-of-the-Woods College to provide information to its constituents about how the institution is handling the COVID-19 pandemic situation.
Members of the SMWC community are being asked to commit to taking the recommended precautions to help protect the campus community from illness through taking part in the Pomeroy Pledge.
Updates
January 13, 2021: Updated COVID-19 guidelines for quarantine and isolation
Dear campus community,
As the spring semester got underway this week, members of the SMWC COVID-19 Task Force and I have been diligently monitoring our new testing protocols, and so far, we are very pleased with the response and have found our positive numbers to be low.
We have also been reviewing new guidance from the CDC, the Vigo County Health Department and other Indiana colleges concerning the length of time for quarantine and isolation. As such, the COIVD-19 Taskforce adopted new guidelines which will shorten the quarantine and isolation period for individuals exposed or infected with COVID-19 virus. We believe the shortened length will be less disruptive to students and employees while still being safe for the SMWC community.
It is important that everyone checks in on the #CampusClear app daily – all 7 days of the week! You will notice that some of the choices have changed, including the addition of "vaccinated." Please take a few moments to review the selections, choose accordingly and pay attention to the instructions regarding any next steps once you have submitted your selection.
Your daily efforts in following these protocols is so appreciated! Together, we will be able to support in-person operations and face-to-face classes throughout the remainder of the semester!
Thank you,
Janet R. Clark, Ph.D.
Vice President for Academic and Student Affairs
New Quarantine Guidelines
New guidelines for SMWC students and employees who have been directly exposed, but have not developed symptoms or illness, are that they may return to work or class on day 8 if no symptoms have developed and if they are able to show a negative test result.
Individuals may test on day 5, 6 or 7, with a PCR test and wait at home on test results. If results are negative, they may return to work or class on day 8. The test must be a PCR test, which take 24 or more hours for a result, and not a rapid test.
The Individual should continue to monitor symptoms for 14 days using the #CampusClear app. If new symptoms develop, they should test again and stay home until the results are in.
While in quarantine, they should restrict activities to mitigate further spread should they become sick.
Testing is readily available for asymptomatic individuals in Vigo County including on campus via the Lucid Laboratory site in the lower level of Rooney Library, which is open from 10 a.m. to 6 p.m. Monday through Friday. You may request a test at no cost with or without insurance if you have been exposed and have a medical necessity. You will be asked to complete the same screening questionnaire as provided during the first round of testing, which may be found online: LUCID COVID-19 screening questionnaire.
New Isolation Guidelines
Individuals who have tested positive for COVID-19 are asked to isolate during their infectious period or while recuperating to prevent the spread of the infection to others.
Individuals should follow recommendations or directions provided by their healthcare provider, the health department or stay home for 10 days.
Individuals should be fever-free for at least 24 hours without the use of fever-reducing medications and other symptoms are improving.
A negative test is not required.
SMWC COVID-19 Dashboard
We are excited that everyone is back on campus with work, classes and activities resuming. We began collecting data on the SMWC community as of January 11, and we will resume reporting on this data through the dashboard on the SMWC website on January 19. The prior week's data will also be posted.
Dear students, faculty and staff,
Best wishes to you for a healthy and happy new year as we head into 2021 in a few days. With your health in mind and the safety of the SMWC community a priority of mine and the COVID-19 Taskforce, I would like to share our plans for keeping our campus safe as we begin the new semester. After a successful fall semester, the taskforce remains confident that we will be able to continue safe operations and in-person classes starting Monday, January 11, 2021.
The taskforce is also pleased to announce that the College is adding weekly COVID-19 testing on campus to help more quickly identify and isolate infected individuals. Lucid Laboratory Services will be providing COVID-19 PCR testing of employees and students with results provided within 24 hours. Testing will be free to individuals with or without proof of insurance as long as the screening questionnaire is completed with at least one affirmative answer.
The Health Services Clinic will continue to provide testing for symptomatic individuals and other general healthcare needs.
Testing details for return to campus: All residential students and athletes will be required to complete testing upon return to campus before being allowed to move back into the residence hall or to attend practice. Commuter students are encouraged to be tested.
Testing will occur from 10:00-5:00 p.m. in Hulman Conference Center (2nd floor Hulman Hall) on the following dates:
Monday, January 4
Sunday, January 10
Monday, January 11
You are encouraged to preregister for your test online, however it is not required: https://lucid.digitalrequisitions.com/NewPatientSignup.aspx?LabId=41
If you are ill or exhibiting symptoms you should not return to work or campus until recuperated.
What to do after taking the test: After you have completed the COVID-19 test in Hulman Hall, residential students may return to the residence hall. Campus Life staff will confirm your COVID test receipt and the #CampusClear app on your phone.
All students are expected to use the #CampusClear app for the remainder of the academic year.
Test results will be sent via the email address provided at registration.
Since results will be delayed for 24 hours, all students will still need to wear masks, physically distance and quarantine until their results are obtained.
If your test results come back positive, you will be required to isolate in your room or be allowed to return home. You should not report to class or practice.
You may be exempt: If you have tested positive for COVID-19 within the last 90 days you will be considered exempt from the required testing. You must provide documentation of your prior positive COVID-19 illness in order to opt-out of the test.
Required weekly testing for athletes: Beginning on Tuesday, January 12, Lucid Lab Services will begin weekly testing for athletic teams in the basement of Rooney Library. The schedule details for each team will be shared at a later time.
Vaccination: The COVID-19 Taskforce has not yet been made aware of vaccination details specific for our campus-wide community with the exception for nursing students and faculty.
Students and faculty who will be participating in clinicals at Union Hospital this spring are considered part of the front-facing healthcare team and will be afforded the vaccination. Relevant students and faculty should contact Dr. Marcia Miller, chairperson for the SMWC Nursing Department for details.
The taskforce will continue to monitor news of vaccinations closely and will keep you apprised of important information as it becomes available.
Summary
Athletes returning to campus early and all students residing in Le Fer hall will be tested upon arrival before returning to their rooms or practice. Commuter student testing is available and encouraged.
All students should not return to campus if they are ill or exhibiting symptoms since the test results are delayed for 24 hours.
Students should continue to follow regular COVID-19 protocols: wear masks, physically distance.
Test results will be sent to the individuals via the email address provided at registration.
Pre-registration is encouraged online: https://lucid.digitalrequisitions.com/NewPatientSignup.aspx?LabId=41
I look forward to the new year and all the great things we will accomplish together!
Janet R. Clark, Ph.D.
Vice President for Academic and Student Affairs
Dear Faculty and Staff,
I hope you enjoyed some time off during the Thanksgiving Break. Thank you again for your efforts during the fall semester – it truly has made all the difference for our students!
The next few weeks are so important to allowing us to finish the semester positively for the campus, online and graduate students and for the continuity of operations at the College. This is such a busy time for many, from those recruiting new students, to accepting year-end gifts, to those paying bills and cleaning and making repairs. Therefore, we all need to remain committed to the health and safety of our workplace community!
Please continue to be aware of your health and symptoms of illness. Employees and students who are reporting to campus for work need to report using the #CampusClear app all seven days of the week so that we can continue to track our progress. Please note the following:
If you have been exposed or feel ill, it is important to talk to your supervisor and not report to work. Your supervisor and Cabinet member will work with you to work from home if necessary, during this time.
If you are working remotely, and have been throughout this term, you do not need to report.
If you are not returning to campus before January, you may take a hiatus from #CampusClear until January 1.
The COVID-19 dashboard will be suspended from November 20 and resume January 11 when students return to campus.
COVID-19 cases, hospitalizations, and deaths across the United States continue to rise. As cold weather moves in and people spend more time indoors, I urge you to be diligent in helping SMWC take steps to slow the spread of COVID-19. Wear a mask when around others outside your familiar group, stay at least 6 feet apart, hold virtual meetings and wash your hands often. The more steps you take, the more you will be protected against COVID-19.
The SMWC Health Services Clinic is now closed for the holiday break and will remain so through January 8. Please consult your healthcare provider if you need medical attention or call the Union Hospital COVID-19 Hotline at 812-238-4871.
The COVID-19 Taskforce will continue to monitor the local and state-wide levels of the coronavirus, and at this time, our plan is to have students, staff and faculty return to campus for the Spring term as scheduled:
Students are asked to begin self-monitoring and limiting exposure on January 1 to allow for a healthy return on January 10.
We will also be administering COVID-19 rapid tests upon arrival to the residence hall. Undergraduate classes for Campus and WoodsOnline and the graduate program in Nursing will start as planned on January 11.
Graduate programs will continue to proceed as scheduled with all virtual residencies.
Employees are asked to self-monitor during break and limit exposure as well. Staff will return to campus on January 4, and faculty can more gradually return that week through January 11.
Thank you for your continued cooperation and stay safe.
Janet R. Clark, Ph.D.
Vice President for Academic and Student Affairs
As students prepare to head home for the remainder of the fall semester, Saint Mary-of-the-Woods College (SMWC) is now offering free rapid-result COVID tests prior to students leaving campus. The tests will be available Nov. 19 and Nov. 20. Students leave campus Nov. 20.
SMWC nursing students were trained to administer the BinaxNOW tests. Christine Delnat, Ph.D., director of the RN-BS program and associate professor of nursing, said that having students give the test was a valuable learning experience for them.
"It's an opportunity for the students to provide a service to our community," she said. "They helped to set up the clinic, and also learned about the organization of the clinic which allowed them to be involved at all levels."
The Indiana Department of Health and the Independent Colleges of Indiana supplied the tests. With these uncertain times, College officials thought it was important to offer the tests. The test takes approximately 15 minutes to receive results.
"We are pleased to be able to offer free rapid COVID tests to the students before leaving for the break," said Janet Clark, Ph.D., vice president of student and academic affairs. "We are grateful to the Independent Colleges of Indiana and the Indiana Department of Health for helping to keep our students safe."
Students will take a week for fall break before taking finals virtually. Students are set to return to campus in-person for the spring semester beginning Jan. 11, 2021. Campus will continue its current protocols of wearing masks, physical distancing and sanitizing common areas.
Dear faculty and staff,
As I watch what is happening in our state, I remain thankful that Saint Mary-of-the-Woods College has been so very fortunate to have a thoughtful, respectful community which continues to be vigilant during this pandemic. Our COVID-19 numbers have remained low even as the state and county have seen a spike in cases within the last couple of weeks. As a reminder, you may find weekly statistics online: COVID-19 Dashboard.
The SMWC COVID-19 Task Force continues to monitor internal, state and county data and communicate with health officials. We will continue to provide updates regarding availability of flu vaccinations and future immunizations and information that may impact our campus daily. The internal and external data and information has helped inform our operation plans for next semester.
Spring 2021 Schedule for Campus Programs
Face-to-face classes for the spring 2021 semester will begin on Monday, January 11 and will conclude on Friday, May 7. The college will observe holidays on January 18 and February 15 meaning offices are closed and no classes are in session. Classes will recess for a combined Spring and Easter Break on March 29 through April 5, and resume face-to-face on Tuesday, April 6. College offices are closed on Friday, April 2 to observe Good Friday.
During the Spring term, the college will still be following its current protocols of physical distancing and wearing masks in classrooms and common areas as well as a daily check-in with the #CampusClear app.
Recap
Classes begin Monday, January 11.
College closed/no classes on Monday, January 18 for Martin Luther King Jr. Day.
College closed/no classes on Monday, February 15 for Presidents' Day.
Spring/Easter Break – Monday, March 29 through April 5. No classes.
College closed Good Friday, April 2.
Classes resume on campus April 6-May.
The Woods Online program will run as originally scheduled January 11-May 7. Graduate programs will continue to have hybrid residencies through May 2021. Decisions regarding summer residencies will be made later.
I am grateful to be surrounded by such a dedicated and creative team who puts our collective health and wellness first so that learning may continue without disruption. And, I am so proud of our campus for the care with which each of you take for our community's safety.
Stay safe and well,
Janet
Additional information from the SMWC COVID-19 Task Force
What is COVID-19?
COVID-19 (also known as novel coronavirus 2019 or 2019-nCoV) is a new type of coronavirus causing respiratory illness that can spread from person to person. It was first identified in December 2019 in the city of Wuhan, Hubei Province, China. The virus has spread to other countries including the United States.
What are the symptoms?
COVID-19 can cause mild flu-like symptoms to severe illness and death. Symptoms such as fever, cough and shortness of breath, may appear 2-14 days after exposure. People who think they may have been exposed to COVID-19 should contact their healthcare provider immediately and avoid contact with others.
How is COVID-19 spread?
It can spread from person-to-person and by coming in contact with infected surfaces and objects.
Person-to-person. The virus can be transmitted between people in close proximity with one another. When an infected person coughs or sneezes, droplets can land in the mouths or noses of people who are nearby or possibly be inhaled into the lungs.
Infected surfaces or objects. A person can get COVID-19 by contact with a surface or object that has the virus on it and then touching their own mouth, nose and eyes, but this is not thought to be the main way the virus spreads.
Prevention
CDC recommends everyday preventive actions to help prevent the spread of respiratory diseases, including:
Avoid close contact with people who are sick
Avoid touching your eyes, nose and mouth
Wash your hands often with soap and water for at least 20 seconds, especially after going to the bathroom; before eating; and after blowing your nose, coughing or sneezing

If soap and water are not readily available, use an alcohol-based hand sanitizer with at least 60 percent alcohol. Always wash hands with soap and water if hands are visibly dirty
Stay home when you are sick
Cover your cough or sneeze with a tissue, then throw the tissue in the trash
Clean and disinfect frequently touched objects and surfaces using a regular household cleaning spray or wipe
CDC does not recommend that people who are well wear a facemask to protect themselves from respiratory diseases, including COVID-19
Facemasks should be used by people who show symptoms of COVID-19 to help prevent the spread of the disease to others. The use of facemasks is also crucial for health workers and people who are taking care of someone in close settings (at home or in a health care facility)
Cleaning and disinfecting
Our primary concern remains to keep our community as safe as possible. Cleaning of surfaces followed by disinfection is a best practice measure for prevention of COVID-19 virus and other viral respiratory illnesses in community settings. SMWC has completed several rounds of deep cleaning and disinfecting in all classrooms, public spaces, restrooms, computer labs and student common spaces. Facilities will continue to focus on these high traffic areas daily. There are approximately 55 hand-sanitizing stations on campus. Everyone is encouraged to use them if time does not allow hand washing with soap. In addition, classrooms are equipped with hand sanitizer.
SMWC Health Services Clinic
The SMWC Health Services Clinic is affiliated with Union Health and is up-to-date on the latest information about signs and symptoms of the virus. On campus, individuals experiencing flu-like illness (fever with cough or shortness of breath), are strongly encouraged to seek medical attention at the clinic or with a personal health care provider.
For further information or if you have questions, please contact any of the following campus offices: