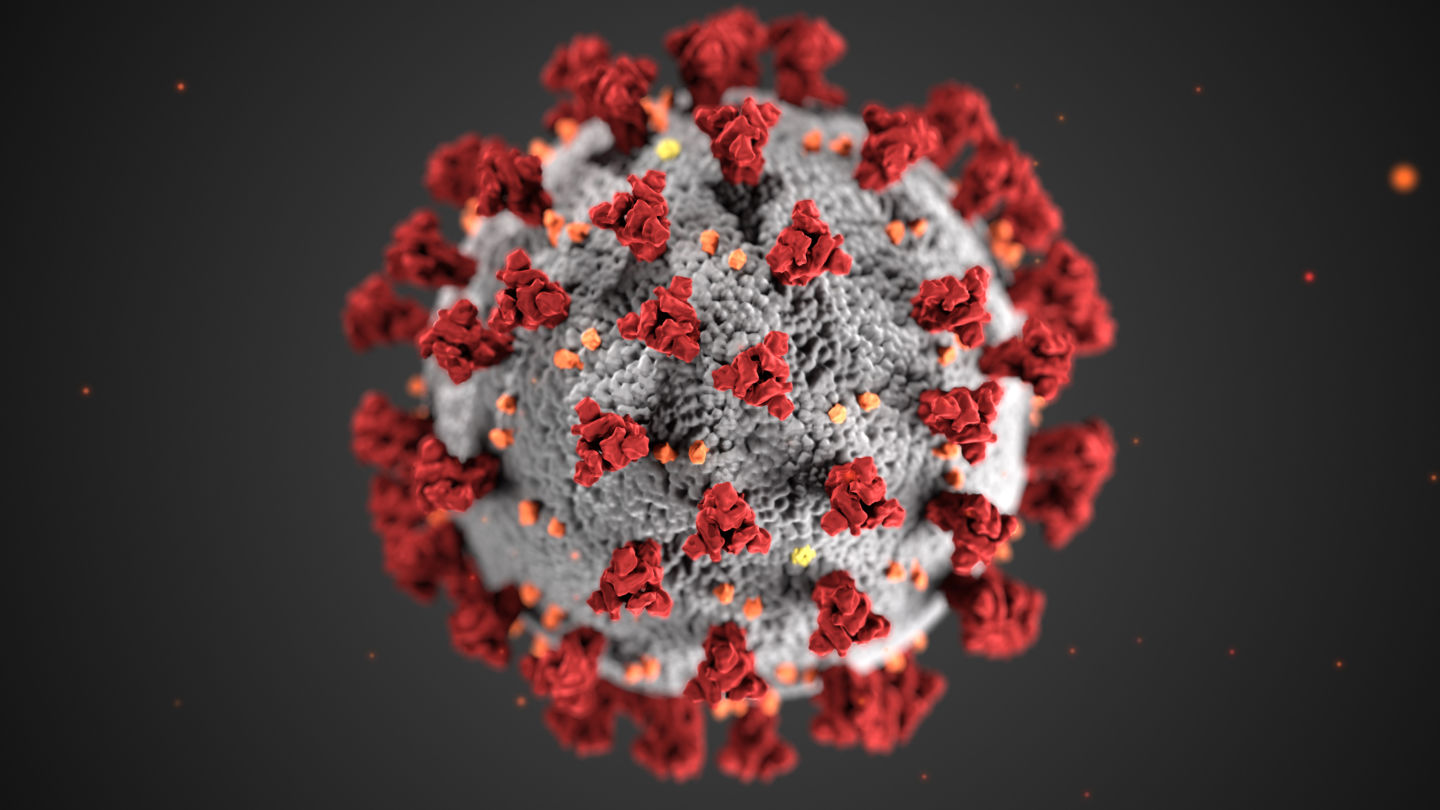 The SMWC COVID-19 Task Force is working on behalf of Saint Mary-of-the-Woods College to provide information to its constituents about how the institution is handling the COVID-19 pandemic situation.
Updates
Dear faculty and staff,
As we begin this new fiscal year, I reflect on the challenging, and yet, rewarding, year we just completed and think how blessed The Woods is to have such dedicated faculty and staff. Thank you for pivoting with grace while delivering an excellent education and services to support our students and institution during an unimaginable time in the history of our College, our nation and our world.
The SMWC COVID-19 Task Force continues to thoughtfully plan for the fall as we work through the steps to reopen the College for in-person instruction. You can find this information outlined in The Avenue to Reopening Plan.
The next stage for SMWC begins July 13, as we fully reopen all campus offices and ask all staff to return to work for a regular schedule on campus:
July 3 -10, 2020
The College will be closed for summer shutdown and only essential employees should be on campus during this time.
Beginning July 13, 2020
Campus offices and operations will return to normal with regular summer staffing as the College follows Indiana's Back on Track Plan.
Employees with underlying conditions or special circumstances must provide documentation to the Human Resources Department to seek an extension on remote work schedules.
Faculty allowed to return to physical office spaces as needed.
As we continue to follow the progression of the COVID-19 pandemic throughout the summer, SMWC remains committed to being vigilant. We will be ready to adapt and evolve, I often say, it's what we've known how to do for 180 years.
Stay healthy and have a restful break!
Janet R. Clark, Ph.D.
Vice President for Academic and Student Affairs
Other Important Reminders:
Implementation of Infectious Disease Protocols at SMWC
All employees are asked to follow the SMWC COVID-19 safety protocols once they return to work and until otherwise advised:
Stay home when sick or having been notified of contact with an individual who tested positive for COVID-19.
Use proper social distancing and do not congregate in public areas in buildings.
Recommend wearing face masks in public spaces including hallways where social distancing is not possible or may be difficult to maintain.

Employees will be required to wear masks during College-sponsored events

Disinfect common or shared equipment such as printers and copiers before and after use.
Limit sharing of paper documents.
Limit in-person meetings by utilizing technology.
Required Weekly Employee Self-Screening and Self-Reporting Procedures
All employees will be required to complete the COVID-19 Weekly Screening Form at the start of each week (or following two or more consecutive days of being away from campus) beginning May 26 until further notice.
The form is to be submitted electronically prior to each employee's arrival on campus in the morning, or before the start of the workday.
This screening will ask employees to self-report symptoms, temperature and possible contact with others who may be infected in an effort to bring awareness to the importance of self-monitoring while helping to protect the well-being of the College community.
All employees who exhibit symptoms, have been tested or who believe they have been exposed to the virus or if you have traveled to a place that may be considered a "hot spot" are required to complete the COVID-19 Self-Reporting Form.
All personal health information will be confidential and HIPPA compliant.
SMWC Health Clinic
The Health Clinic will open summer operations for non-COVID-19 related issues by appointment only beginning June 15, 2020 and be open Monday through Thursday from 8 a.m. to noon. Students, faculty and staff that have a fever or are experiencing a cough or shortness of breath should go to smwc.edu/covid-19 on the website for guidance and contact information for assistance.
SMWC's Commitment to Providing a Safe Environment
The College has made a commitment to providing a safe environment for all staff and faculty through the implementation of the following measures:
Housekeeping will complete twice daily cleaning of high traffic and high touch areas in all buildings.
Housekeeping will not be entering or cleaning individual offices or workspaces; employees may request cleaning or trash services if needed.
Efforts will be made to separate workspaces and employees in order to maintain a safe distance.
Hand sanitizing stations will be maintained and are clearly marked throughout campus.
---
Dear students,
We're so excited to see you return to The Woods this fall! We want you to know that your health and safety as well as your academic, athletic and co-curricular experiences are at the forefront of our minds as we continue to plan for what the fall will look like at The Woods.
You may expect the following as you return to campus for in-person, face-to-face instruction in August:
The residential experience will use protocols that carefully follow health and safety guidelines in response to the COVID-19 pandemic with the majority of returning students moving in on August 16. All move-in protocols will be designed to minimize interactions and provide proper social distancing measures. You will receive more information about the schedule from Student Life.
The fall academic calendar will be adjusted to minimize the likelihood of spreading the virus. In-person classes will begin for campus students on August 17 and will continue in-person through November 20, at which time campus students will move home. Following a week-long break for Thanksgiving, students will finish the last two weeks of the semester with remote finals. There will be no fall break.
Classrooms are being evaluated with the safety of students and faculty in mind. The College will be utilizing several new spaces to provide proper social distancing standards, allowing for time in the schedule for cleaning in between classes.
O'Shaughnessy, The Woods Café and The OSC dining hall options are being re-engineered to meet safety standards and dietary needs. Students will dine differently as meals will be either served or carryout with new prepared on-the-go options.
The College is recommending everyone wear face masks in public spaces and common areas as well as when it is difficult to maintain social distancing standards. Masks will be provided for all students, faculty and staff by the College. Usage of masks for classes will be determined by department.
Student athletes in women's and men's soccer, women's and men's cross country and volleyball will move in August 10. All athletes will be required to follow strict health and safety precautions as set by the USCAA and NAIA, but what the fall schedule might look like has yet to be determined.
Of course, even the most carefully laid out plans for fall have to be flexible. While much is still unknown about COVID-19, we appreciate your understanding and patience as we continue to navigate through this new era of learning. A contingency plan may be necessary, which could include a period of remote learning with little advanced notice.
The SMWC website offers the latest guidance on the College's response to COVID-19 and plans for reopening outlined in The Avenue to Reopening Plan.
We realize plenty of unanswered questions remain, but please know our faculty and staff are focusing on finalizing the details of your safe and healthy Fall 2020 experience.
Best wishes and stay well,
Janet R. Clark, Ph.D.
Vice President for Academic and Student Affairs
Travel information
Consistent with travel warnings from the CDC, SMWC recommends travelers avoid China, South Korea, Italy, Iran, Hong Kong and Japan. All SMWC related and personal travel to these countries is discouraged. Please register your international travel – personal or college related travel – using the SMWC Travel Registry. The travel registry is the college's official means for sharing urgent health, safety and security related information. While there are several confirmed cases of COVID-19 in the U.S., no cases have been confirmed in Indiana. Beyond these travel restrictions, there is currently no recommendation for the general U.S. public to take additional precautions.
We encourage you to build in as much flexibility as possible into your plans as travel disruptions are possible. Please consider purchasing trip insurance in case last-minute changes or cancellations are needed. Be aware that if you travel internationally you may have difficulty returning to the United States.
This situation may rapidly change in the weeks ahead. SMWC encourages you to check U.S. Department of State and CDC websites to find updated guidance for travel destinations.
Additional information from the SMWC COVID-19 Task Force
What is COVID-19?
COVID-19 (also known as novel coronavirus 2019 or 2019-nCoV) is a new type of coronavirus causing respiratory illness that can spread from person to person. It was first identified in December 2019 in the city of Wuhan, Hubei Province, China. The virus has spread to other countries including the United States.
What are the symptoms?
COVID-19 can cause mild flu-like symptoms to severe illness and death. Symptoms such as fever, cough and shortness of breath, may appear 2-14 days after exposure. People who think they may have been exposed to COVID-19 should contact their healthcare provider immediately and avoid contact with others.
How is COVID-19 spread?
It can spread from person-to-person and by coming in contact with infected surfaces and objects.
Person-to-person. The virus can be transmitted between people in close proximity with one another. When an infected person coughs or sneezes, droplets can land in the mouths or noses of people who are nearby or possibly be inhaled into the lungs.
Infected surfaces or objects. A person can get COVID-19 by contact with a surface or object that has the virus on it and then touching their own mouth, nose and eyes, but this is not thought to be the main way the virus spreads.
Prevention
CDC recommends everyday preventive actions to help prevent the spread of respiratory diseases, including:
Avoid close contact with people who are sick
Avoid touching your eyes, nose and mouth
Wash your hands often with soap and water for at least 20 seconds, especially after going to the bathroom; before eating; and after blowing your nose, coughing or sneezing

If soap and water are not readily available, use an alcohol-based hand sanitizer with at least 60 percent alcohol. Always wash hands with soap and water if hands are visibly dirty
Stay home when you are sick
Cover your cough or sneeze with a tissue, then throw the tissue in the trash
Clean and disinfect frequently touched objects and surfaces using a regular household cleaning spray or wipe
CDC does not recommend that people who are well wear a facemask to protect themselves from respiratory diseases, including COVID-19
Facemasks should be used by people who show symptoms of COVID-19 to help prevent the spread of the disease to others. The use of facemasks is also crucial for health workers and people who are taking care of someone in close settings (at home or in a health care facility)
Social distancing
The CDC recommends the implementation of social distancing measures to limit the spread of the novel coronavirus. The CDC defines social distancing as "remaining out of congregate settings, avoiding mass gatherings and maintaining distance (approximately 6 feet) from others when possible."
Cleaning and disinfecting
Our primary concern remains to keep our community as safe as possible. Cleaning of surfaces followed by disinfection is a best practice measure for prevention of COVID-19 virus and other viral respiratory illnesses in community settings. SMWC has completed several rounds of deep cleaning and disinfecting in all classrooms, public spaces, restrooms, computer labs and student common spaces. Facilities will continue to focus on these high traffic areas daily. There are approximately 55 hand-sanitizing stations on campus. Everyone is encouraged to use them if time does not allow hand washing with soap. In addition, classrooms are equipped with hand sanitizer.
SMWC Health Services Clinic
The SMWC Health Services Clinic is affiliated with Union Health and is up-to-date on the latest information about signs and symptoms of the virus. On campus, individuals experiencing flu-like illness (fever with cough or shortness of breath), are strongly encouraged to seek medical attention at the clinic or with a personal health care provider.
For further information or if you have questions, please contact any of the following campus offices: