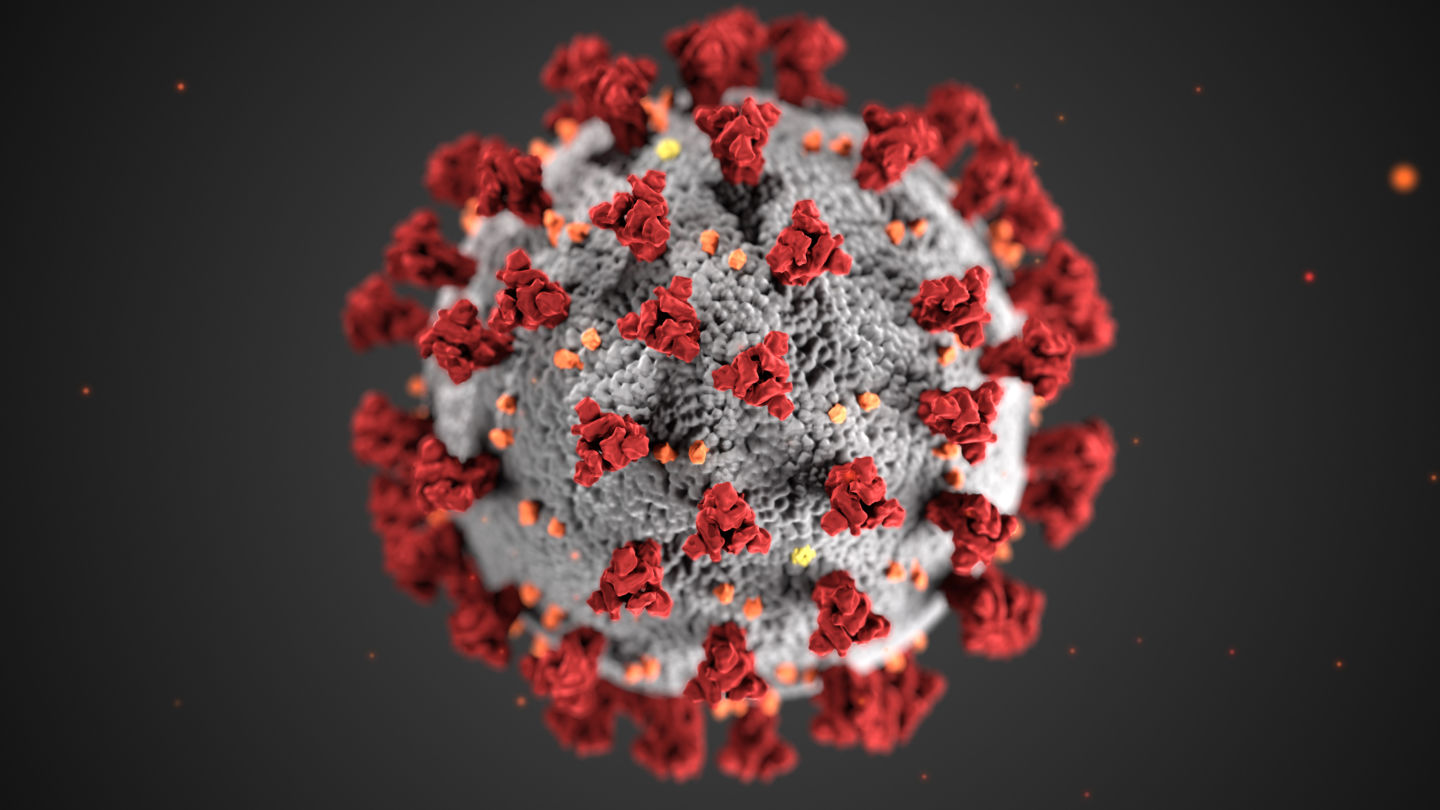 The SMWC COVID-19 Task Force is working on behalf of Saint Mary-of-the-Woods College to provide information to its constituents about how the institution is handling the COVID-19 pandemic situation.
---
---
Recent Updates
September 1, 2021
The following information and policy updates are the result of guidance from the SMWC COVID-19 Taskforce and is intended to help SMWC continue to provide a safe and healthy environment as we continue in-person instruction during the current surge impacting our county, state and nation.
COVID-19 Policy Update – Mask up!
Beginning today, September 1, the SMWC COVID-19 Taskforce is recommending that masks be worn indoors in public settings by everyone regardless of vaccination status.
Beginning Tuesday, September 7, masks will be required indoors in public settings by everyone. These protocols are being added in response to the following factors:
Low vaccination rate among the student population,
Lack of adherence to the current masking policy for unvaccinated individuals,
Increase in number of positive cases in Vigo and surrounding counties where many employees and commuter students reside,
Increase in exposure and positive cases among students, especially athletic teams, and exposure among employees,
And, finally, caution following the long Labor Day weekend, which will undoubtedly expose more people to individuals outside our community
Masks will be required in classrooms and in the dining hall while waiting in line, and should be removed only when seated and eating.  Takeaway containers will be available.
Students and employees are still encouraged to have class normally and plan social activities with the use of masks, distancing or by meeting outdoors. Virtual meetings are suggested to minimize large gatherings in small spaces.  The latest guidance from the CDC indicates that most transmission occurs in close contact (less than 3 feet) for a duration of 15 minutes or longer. Keeping that in mind, activities may be planned safely and continue across campus.
Daily Reporting Policy – CampusClear
Beginning Tuesday, September 7, students and employees will be required to check in daily (including weekends, vacation or holidays) with CampusClear. Supervisors will be asked to check with their employees.  Instructors will be checking in class. Campus Life staff will be doing spot checks in public spaces throughout campus, especially in the dining hall. 
The use of the CampusClear app to report your symptoms, positive results or exposure daily is very important for our community as it is the best way for the College to track the current status of students and employees, allowing us to be nimble in responding to any change in our population's health.
Policy Violations
Mask and Campus Clear violations will be tracked by supervisors and Campus Life. Individuals will be given verbal warnings first, followed by written warnings and may be sent home from work or suspended from class if the protocols continued to be ignored.
Vaccines
Vaccines are strongly encouraged as the best way for individuals to stay protected against contracting COVID-19 or becoming seriously ill even if testing positive for the Delta variant. Research shows that increasing vaccine rates across the community is the best way to slow and even stop the pandemic proportion of COVID infections. The SMWC Health Service Clinic is administering COVID-19 vaccines every Wednesday by appointment (812-535-5200).
We can do this!
The SMWC COVID-19 Taskforce asks that we each follow the increased protocols for the next few weeks, so that our community may be safe through the current surge and continue operations in-person and face to face classes.
The Taskforce will continue to monitor the health of our community and may adjust the protocols when we see the surge of infections decline, and if we see the documented vaccine rate dramatically increase across campus. We will reassess over the course of the next few weeks and communicate updates as they become available.
Janet Clark, Ph.D., provost
August 12, 2021
Dear Students
We are excited to welcome you back to campus for the 21-22 academic year! The COVID-19 Taskforce continues to monitor the COVID-19 pandemic and the information regarding the variants. Although there is still much to learn about the new Delta variant, what we do know is that receiving a vaccine may help you avoid being seriously ill or hospitalized due to COVID. As such, we are strongly encouraging all students, faculty, and staff to consider being immunized. Together, we create a safe and welcoming environment for our students and our campus community.
Currently, our policy remains that vaccinated individuals do not need to wear a mask on campus. Individuals who are not vaccinated or do not have a positive antibodies test are required to wear a mask throughout campus.
In adherence to our policy, you are asked to share the documentation of either your COVID-19 vaccine or antibodies test by Monday, August 16 in the following manner:
Submit vaccination documentation (your vaccine card) to the SMWC Health Clinic

during First Monday in LeFer Ballroom
visiting in-person at the clinic during normal hours
via email at vax@smwc.edu

Submit a valid antibodies test result

during First Monday in LeFer Ballroom
visiting in-person at the clinic during normal hours
via email at vax@smwc.edu
If you choose not to be immunized or prefer not to provide documentation, then, for your own safety, you will be required to continue to wear a mask while on campus in public spaces including classrooms and athletic practices, and in meetings where social distancing is not available.
College leadership will be monitoring the list of students who have disclosed and will be aware of the status of all students in an effort to ensure we are protecting the health and safety of the community. The number of vaccinated employees and students within the community will affect how we operate this fall. The taskforce will continue to work to ensure that we operate as successfully as we did last year with in-person classes, activities, and events on campus ensuring that there will be no major outbreaks among our campus population of students or employees.
Other efforts to help mitigate the spread of the virus within the SMWC community include the continuation of protocols such as frequent cleaning of surfaces and classrooms, cleaning supplies available in classrooms and public spaces, distancing of three feet in classrooms, and the use of the daily health screening app, #CampusClear.
Beginning on Monday, August 16, every student and employee will be expected to monitor and report their status before attending class or work each day. Information on how to load the CampusClear app will be sent in a separate email communication.
The SMWC Health Services Clinic at Rooney Center can perform the antibodies test, and the COVID-19 vaccine is readily available at many locations, including local drug stores. The SMWC Health Clinic is gearing up to provide a vaccine clinic and more information will be forthcoming. COVID-19 testing is available at most local pharmacies and rapid testing is also available at the SMWC Clinic. Campus students will not be charged for an office visit to receive this service. Fall Hours of operation are Monday-Thursday 8:00-4:00 pm. Appointments are preferred but not required. Additional information about the Health Services Clinic can be found on the SMWC website.
The COVID-19 Taskforce thanks you for your cooperation in doing your part to minimize the risk of becoming seriously ill or spreading the virus within our community.
Janet R. Clark, Ph.D.
Vice President for Academic and Student Affairs
April 1, 2021
The COVID-19 Taskforce is pleased to announce the opportunity for SMWC students, faculty and staff to receive the vaccine on campus before the end of the term. The Indiana Department of Health is partnering with local colleges and universities, and SMWC will open its own clinic in the Oakley Student Center in the basement of Le Fer Hall. The College will be receiving the Pfizer two-dose vaccines and will make them available to students to receive both doses before the end of finals.
The first dose will be administered to students, as well as faculty and staff on April 7-9, noon to 6 p.m. in the Oakley Student Center (OSC). Individuals will need to wait 21 days before receiving the second dose. The second dose will be available April 28-30, noon to 6 p.m. in the Oakley Student Center. An appointment for the second does will be made during the time you receive the first shot.
For the College to plan properly and receive the appropriate number of vaccines, all individuals are asked to complete the very short vaccine survey indicating your interest in receiving the shot. If you indicate yes, then you will be prompted to sign up for an appointment. If you indicate no, then you will exit the survey. I recognize that students are on break and the campus is approaching the Easter weekend, but please take a moment to complete the survey as soon as possible.
All individuals need to respond so we can ensure we are reaching the whole community. Remember, you must sign up for an appointment since the vaccines are temperature sensitive and must be thawed out only if being used.
SMWC encourages all individuals who are able to do their part to help end the pandemic. Our ability to return to pre-COVID-19 activities and operations through the summer and next fall is dependent on the number of individuals who choose to be vaccinated. Please do your part and take the shot! If you have questions or concerns about the vaccine, we encourage you to read more about the vaccines and ask members of the taskforce, Human Resources or your healthcare provider.
Please fill out the vaccine survey as soon as possible to indicate your preference to participate and if yes, register for an appointment.
Vaccines will be administered by trained healthcare providers who are registered with the state of Indiana. However, volunteers are also needed to help register, record data, and observe vaccinated individuals. If you are interested in volunteering, please fill out the April 7-9 Volunteer Form or the April 28-30 Volunteer Form. Shifts are from noon to 3 p.m. and 3 to 6 p.m. Students, employees, alumni and parents are invited to help out!
SMWC Vaccine Clinic
Wednesday-Friday, April 7-9
Noon to 6 p.m.
Oakley Student Center, Le Fer Hall
You must make an appointment!
Second Dose: April 28-30
Noon to 6 p.m.
Oakley Student Center, Le Fer Hall
Appointment for second dose will be made when first shot is received.
Thank you for continuing to make the health and safety of our communities a priority and continuing to follow our COVID-19 protocols (masking, distancing, sanitizing/washing your hands) and considering the vaccine. We applaud you for doing your part!
Janet Clark
Vice President for Academic and Student Affairs
March 10, 2021
Dear campus community,
As we have moved into the middle of the semester, we are watching our COVID numbers go down and our vaccinated individuals go up! We thank you for your continued cooperation in masking, distancing and meeting virtually or in small groups. All these activities are helping us reduce the virus spread. As the days get longer and warmer, please remember to keep following these steps to ensure we can keep everyone healthy and in class through the end of the semester.
Spring Events
We are pleased that some spring events will be taking place in person on campus this Spring under guidance and approval from the Vigo County Health Department. Ring Day is scheduled for March 20 by invitation only. Details regarding Ring Day can be found on Woodsnet. Commencement Ceremonies will be held on May 8 with a limited number of tickets per family. Home athletic events are currently scheduled for softball and women's soccer. All SMWC protocols will be in place.
Also, as a reminder, Campus classes are not in session March 29-April 5 for Spring/Easter Break. Classes resume on Tuesday, April 6. Please travel safely and be aware of your health and surroundings. We ask that you monitor your health closely for upon returning to campus.
COVID-19 Testing
As a reminder, individuals have a variety of options to obtain COVID-19 testing in Vigo County. The SMWC Health Services Clinic is open and will see symptomatic patients who can also get a COVID test if needed. Individuals who need a test for the end of quarantine, to travel or are asymptotic can also utilize the Lucid Laboratory Services located in the lower level of Rooney Library. They will be operating until March 31. Various locations within Terre Haute are also available with convenient turnaround times such as the Indiana Department of Health, local pharmacies such as CVS and Union Health Convenient Care. If you need a test for SMWC purposes, the taskforce prefers that a PCR test versus a rapid test.​
COVID-19 Vaccines
The taskforce encourages all members of the SMWC community to receive a COVID-19 vaccine when it is available for your age group or demographic. Go to https://www.coronavirus.in.gov/vaccine/ to sign up for appointments or find locations. If you have questions about the vaccines available, the taskforce recommends asking your healthcare provider or finding more information from the CDC.
COVID-19 Antibody Testing
Covid-19 antibody testing is available at the SMWC Health Clinic. The cost for antibody testing is approximately $50 and will be billed to you health insurance. Test results are available within 24-48 hours.​​​​​​
CampusClear App
It is important that everyone checks in on the #CampusClear app daily – all 7 days of the week! You will notice that some of the choices have changed, including the addition of "vaccinated." Please take a few moments to review the selections, choose accordingly and pay attention to the instructions regarding any next steps once you have submitted your selection. It is still very important for us to track the data within the SMWC community and follow up with individuals who are sick or exposed.
Your daily efforts in following these protocols is so appreciated! Together, we will be able to support in-person operations and face-to-face classes throughout the remainder of the semester!
Thank you,
Janet R. Clark, Ph.D.
Vice President for Academic and Student Affairs
Updates Archive
Additional information from the SMWC COVID-19 Task Force
What is COVID-19?
COVID-19 (also known as novel coronavirus 2019 or 2019-nCoV) is a new type of coronavirus causing respiratory illness that can spread from person to person. It was first identified in December 2019 in the city of Wuhan, Hubei Province, China. The virus has spread to other countries including the United States.
What are the symptoms?
COVID-19 can cause mild flu-like symptoms to severe illness and death. Symptoms such as fever, cough and shortness of breath, may appear 2-14 days after exposure. People who think they may have been exposed to COVID-19 should contact their healthcare provider immediately and avoid contact with others.
How is COVID-19 spread?
It can spread from person-to-person and by coming in contact with infected surfaces and objects.
Person-to-person. The virus can be transmitted between people in close proximity with one another. When an infected person coughs or sneezes, droplets can land in the mouths or noses of people who are nearby or possibly be inhaled into the lungs.
Infected surfaces or objects. A person can get COVID-19 by contact with a surface or object that has the virus on it and then touching their own mouth, nose and eyes, but this is not thought to be the main way the virus spreads.
Prevention
CDC recommends everyday preventive actions to help prevent the spread of respiratory diseases, including:
Avoid close contact with people who are sick
Avoid touching your eyes, nose and mouth
Wash your hands often with soap and water for at least 20 seconds, especially after going to the bathroom; before eating; and after blowing your nose, coughing or sneezing

If soap and water are not readily available, use an alcohol-based hand sanitizer with at least 60 percent alcohol. Always wash hands with soap and water if hands are visibly dirty
Stay home when you are sick
Cover your cough or sneeze with a tissue, then throw the tissue in the trash
Clean and disinfect frequently touched objects and surfaces using a regular household cleaning spray or wipe
CDC does not recommend that people who are well wear a facemask to protect themselves from respiratory diseases, including COVID-19
Facemasks should be used by people who show symptoms of COVID-19 to help prevent the spread of the disease to others. The use of facemasks is also crucial for health workers and people who are taking care of someone in close settings (at home or in a health care facility)
Cleaning and disinfecting
Our primary concern remains to keep our community as safe as possible. Cleaning of surfaces followed by disinfection is a best practice measure for prevention of COVID-19 virus and other viral respiratory illnesses in community settings. SMWC has completed several rounds of deep cleaning and disinfecting in all classrooms, public spaces, restrooms, computer labs and student common spaces. Facilities will continue to focus on these high traffic areas daily. There are approximately 55 hand-sanitizing stations on campus. Everyone is encouraged to use them if time does not allow hand washing with soap. In addition, classrooms are equipped with hand sanitizer.
SMWC Health Services Clinic
The SMWC Health Services Clinic is affiliated with Union Health and is up-to-date on the latest information about signs and symptoms of the virus. On campus, individuals experiencing flu-like illness (fever with cough or shortness of breath), are strongly encouraged to seek medical attention at the clinic or with a personal health care provider.
For further information or if you have questions, please contact any of the following campus offices: