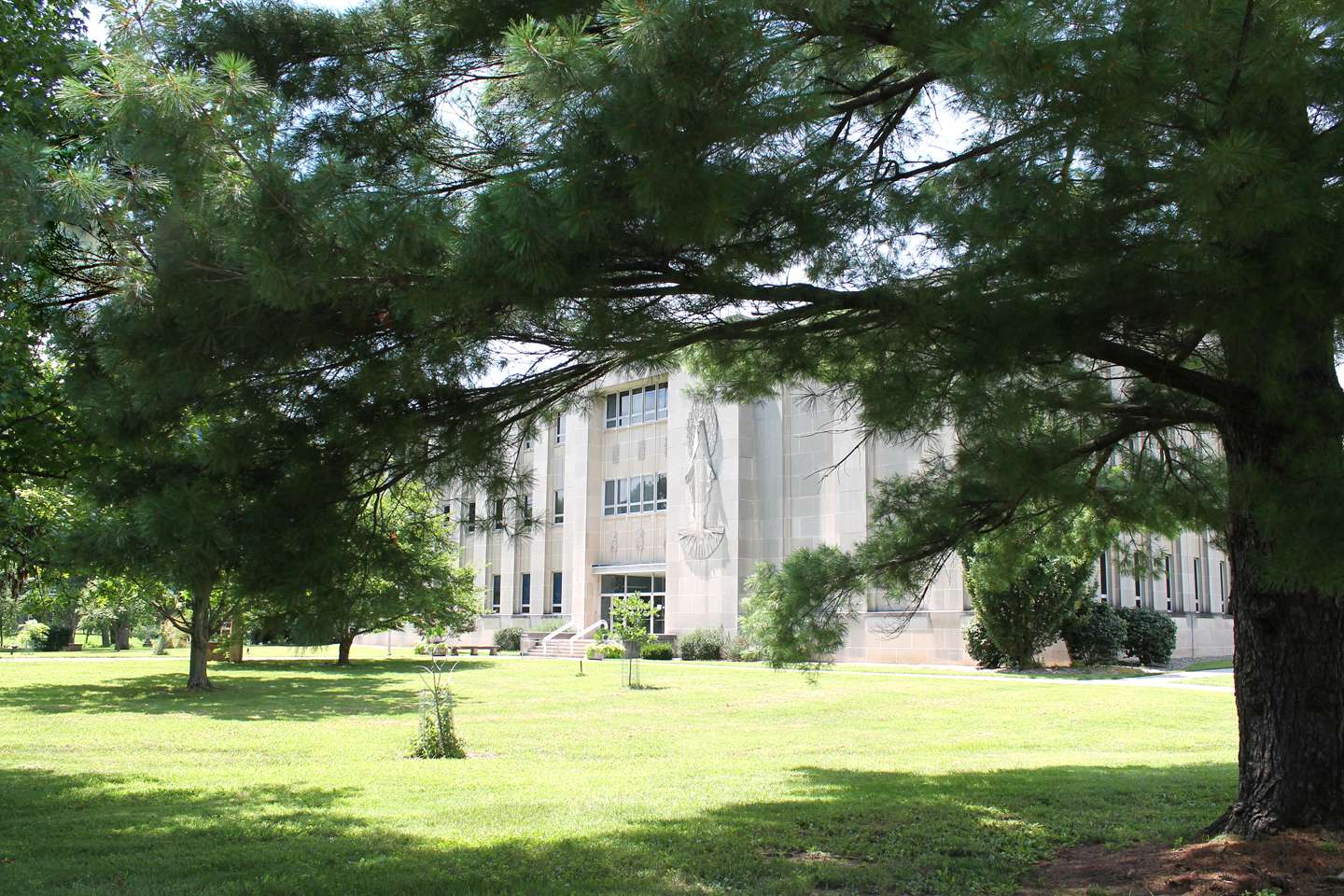 Library serves as a vibrant center of intellectual and social life at Saint Mary-of-the-Woods College. This inviting environment is home to a café which serves Starbucks products, the Learning Resource Center, Faculty Resource Center and various meeting rooms for teaching and learning.
We Proudly Serve
Located on the first-floor in the Woods Student Center, the café offers coffee, sandwiches, yogurt, salads, and more. Here, you'll find televisions, round bar tables, comfortable spaces for studying or relaxing.
Open Monday thru Friday, 8:30 a.m. to 4 p.m.
Closed Saturday and Sunday
The café is only open when classes are in session.
Learning Resource Center
SMWC provides a wide range of academic support services for all students through the Learning Resource Center (LRC), located on the second floor. The LRC is equipped with plenty of study space and materials.
Faculty Resource Center
SMWC offers faculty support services for all faculty and adjunct professors through the Faculty Resource Center, located on the third floor. Appointments and walk-ins are welcome.
The Mary and Andy Rooney Library
The four floors of the Rooney Library, opened in 1964, contain 64,000 square feet of floor space.  It was designed in 1961 by Indianapolis architects August C. Bohlen and Melvin B. G. Meyer of Bohlen and Burns. The Library holds approximately 90,000 volumes. The Presidents' Room, houses the rare book collection
The Library maintains two rooms for meetings and classes:
Alumni Board Room
Faculty Lounge with an adjacent kitchenette
To reserve these rooms, call 812-535-5131.