Saint Mary-of-the-Woods College (SMWC) celebrates its 177th commencement on May 2, 2015. The traditional baccalaureate mass begins at 10:30 a.m. at the Church of the Immaculate Conception. Approximately 90 students are expected to participate in the commencement ceremony, which will begin at 1:15 p.m. in the Jeanne Knoerle Sports and Recreation Center, Hamilton Arena.
This will be the first commencement ceremony to take place in the new Jeanne Knoerle Sports and Recreation Center that was completed in fall 2014. Previously, the ceremony was held in the Cecilian Auditorium of the Conservatory of Music on campus.
Indiana's 56th State Auditor and Chief Financial Officer for the state of Indiana, Suzanne Crouch will deliver the commencement address and receive an honorary degree of Doctor of Humane Letters Honoris Causa from SMWC.
Before becoming Auditor, Crouch served as the State Representative for House District 78, which encompasses parts of Vanderburgh and Warrick Counties. She was elected to the seat in 2005, and served as the Vice Chairman of the Ways and Means Committee and on the Public Health Committee.
While in the House, Crouch had several legislative accomplishments. She received the 2012 Public Policy Award from the Arc of Indiana for her work with people with disabilities and was named Legislator of the Year in 2011 by the Indiana Association of Rehabilitation Facilities.
Prior to serving in the House of Representatives, Crouch spent eight years as Auditor of Vanderburgh County, holding office from 1995-2002. During that time, her office received its first clean bill of health in decades from the State Board of Accounts. Crouch then went on to serve as a Vanderburgh County Commissioner until joining the House. She presided as president of that body during her third year in office.
Auditor Crouch received her Bachelor's Degree from Purdue University, majoring in political science. She and her husband, Larry Downs, have one daughter, Courtney.
Commencement 2015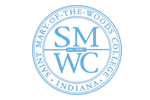 Distinguished Alumnae Honored at Commencement