Saint Mary-of-the-Woods College (SMWC) was among numerous higher education institutions to celebrate International Education Week. International Education Week is an initiative presented by the U.S. Department of State and the U.S. Department of Education to celebrate the collaboration between countries in international education and to highlight programs that prepare individuals for the global environment. Throughout the week, various events and initiatives occurred virtually on campus.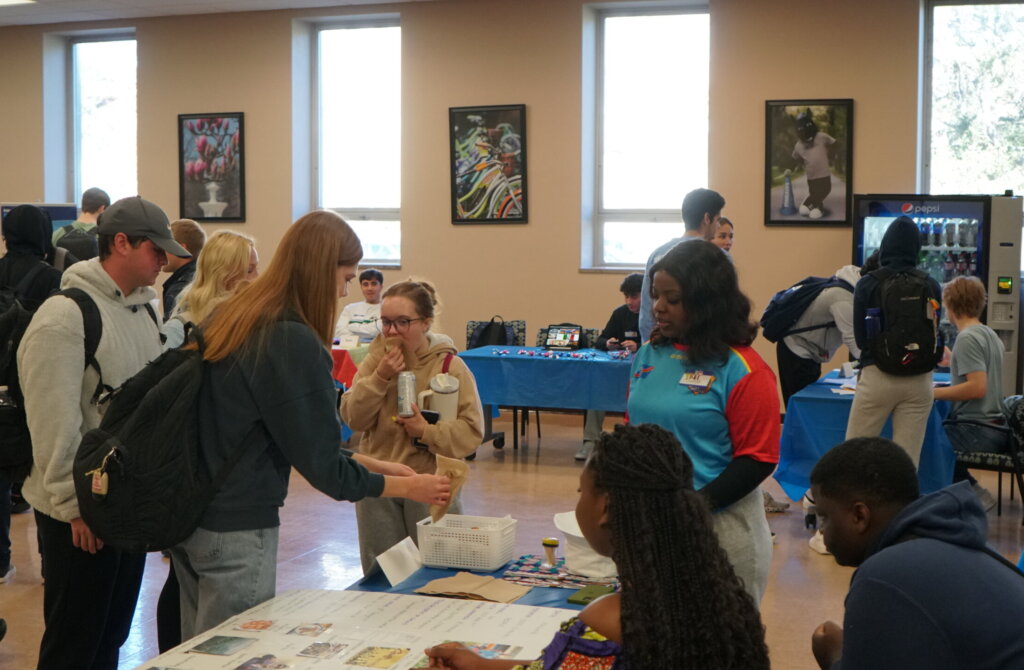 "International Education Week is celebrated worldwide. We felt that it was important with our continued growth in international students and international programs, such as our Ph.D. in Global Leadership program, to promote the awareness of International Education Week and its importance," said Kimberly LaComba, Ph.D., director of Ph.D. in Global Leadership
LaComba shared that this year's International Education Week at SMWC was a team effort.
"It's been a great and collaborative effort this year. We have a committee that has served to make this year's events possible. The committee includes representatives from faculty, staff and students. One focus for this year is the amount of outreach to the virtual community. Our Ph.D. in Global Leadership graduate assistants formed a global scavenger hunt and a photo contest," she said.
For the second year, the Woods World Fair took place in the Woods Student Center (WSC) on campus to kick off the week. International students, faculty and staff participated in an international flag ceremony where each country was recognized and hung in the WSC. After the ceremony, attendees went from table to table with students, faculty and staff representatives from the countries sharing unique facts and cultural customs. The fair consisted of food tastings, an international tea bar and activities for The Woods community to participate in. Over 20 countries were represented. LaComba shared the importance of the event. "It is really an opportunity to promote a sense of belonging to our community and the diversity that is here on campus and in the online community, too."
Throughout the week, the SMWC community had virtual opportunities for participation, like the Virtual Global Scavenger Hunt and Global Photo Contest. Campus Life also sponsored an International Trivia Night.
In addition to scheduled campus events, several meal options were presented throughout the week to represent international culture and foods. The menu consisted of the following: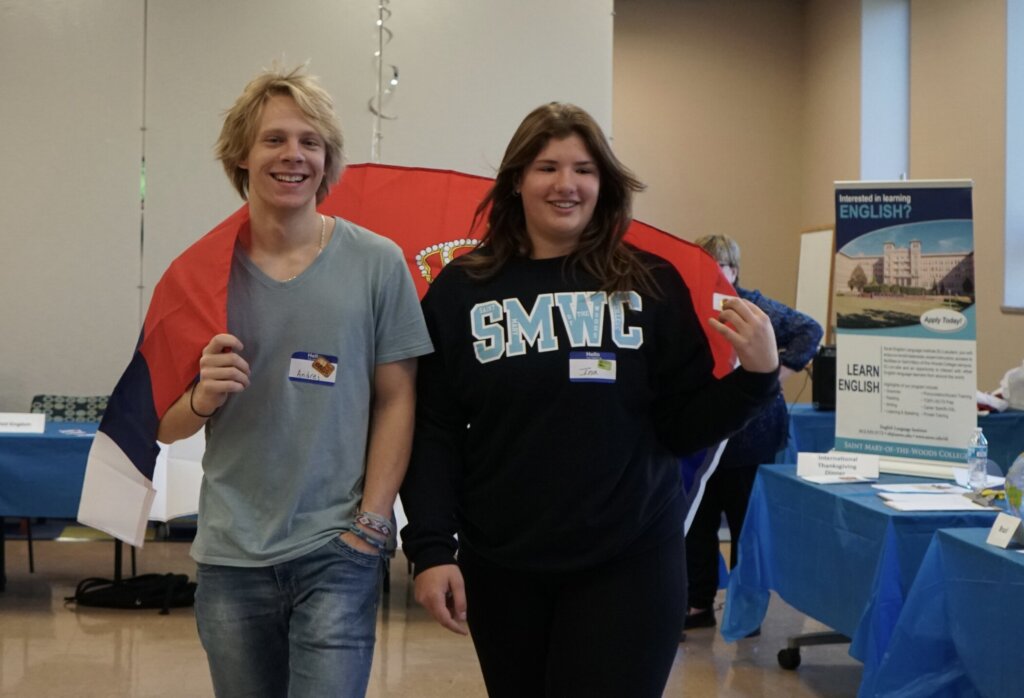 Monday Lunch – Puerto Rico
Pernil (Roasted Shredded Pork)
Red Beans and Rice
Fried Plantains
Tuesday Dinner – Serbia
Potato Musaka
Kiflice
Green Beans
Wednesday Lunch – Nigeria
Roasted Chicken Drumsticks
Jollof Rice
Roasted Baby Carrots
Thursday Dinner – France
Coq au vin
Steamed White Rice
Roasted Broccoli
Friday Lunch – Panama
Arroz Con Pollo
Roasted Chayote Squash
Plans are already underway for International Education Week 2024!