Ron Prettyman, interim athletic director of Saint Mary-of-the-Woods College (SMWC), announced the hiring of the College's first sprint football head coach, Ty Knott. Coach Knott comes to SMWC with coaching experience at the high school, college and professional levels, coaching in the National Football League (NFL), the Alliance of American Football (AAF) and the XFL.
"After our extensive search, we are pleased and fortunate to welcome someone of Coach Knott's experience as our inaugural sprint football coach," Prettyman said.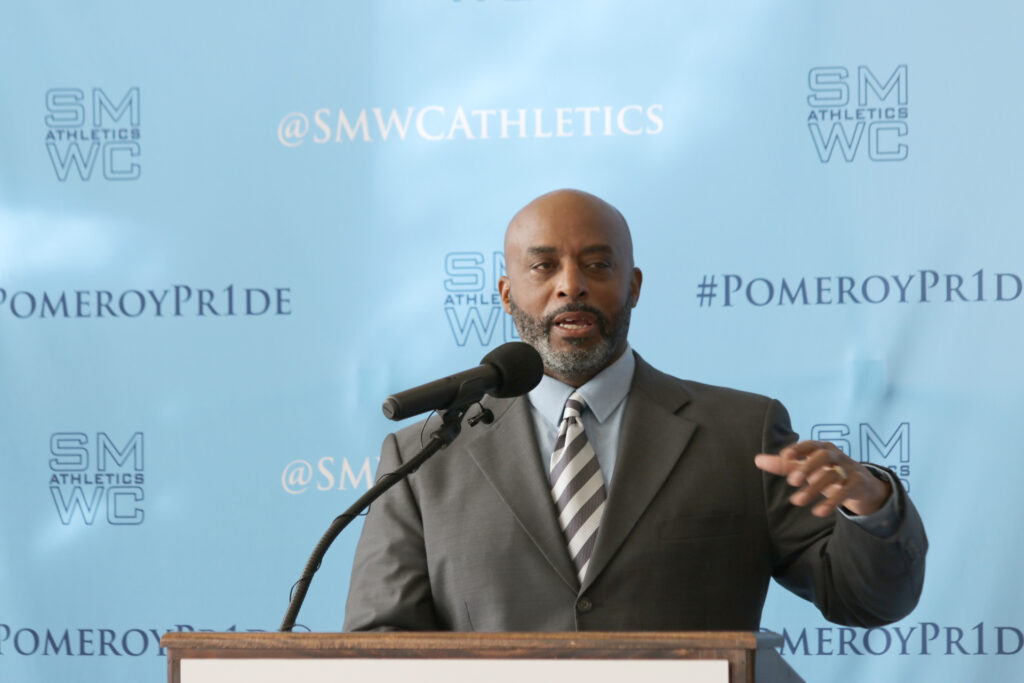 Knott's most recent position was assistant head coach and tight ends coach for the Los Angeles Wildcats of the XFL in 2019. His other experience with professional football teams includes special teams coordinator and running back coach with the Memphis Express of the AAF, director of player development and offensive assistant coach of the San Francisco 49ers, offensive assistant coach for the Green Bay Packers and defensive assistant and assistant special teams coach of the New Orleans Saints.
Knott has worked under seven coaches who have won Super Bowls as either a coach or player, including Tom Coughlin, Norv Turner, John Harbaugh, Mike McCarthy, Mike Singletary, Leslie Frazier and Winston Moss.
President Dottie L. King, Ph.D., is thrilled to have Coach Knott as a part of the Pomeroy family. "It didn't take long for me to see how well Ty will fit into our evolving Woods story. He brings impressive credentials and experience, but even more importantly, he is a man of faith who wants to build character development into our football program. I'm excited!"
Coach Knott is eager to get started recruiting. "I am excited to be here at Saint Mary-of-the-Woods College and to build a sprint football program in the true Pomeroy tradition. I will be hitting the road immediately to begin our recruiting efforts to build a competitive team."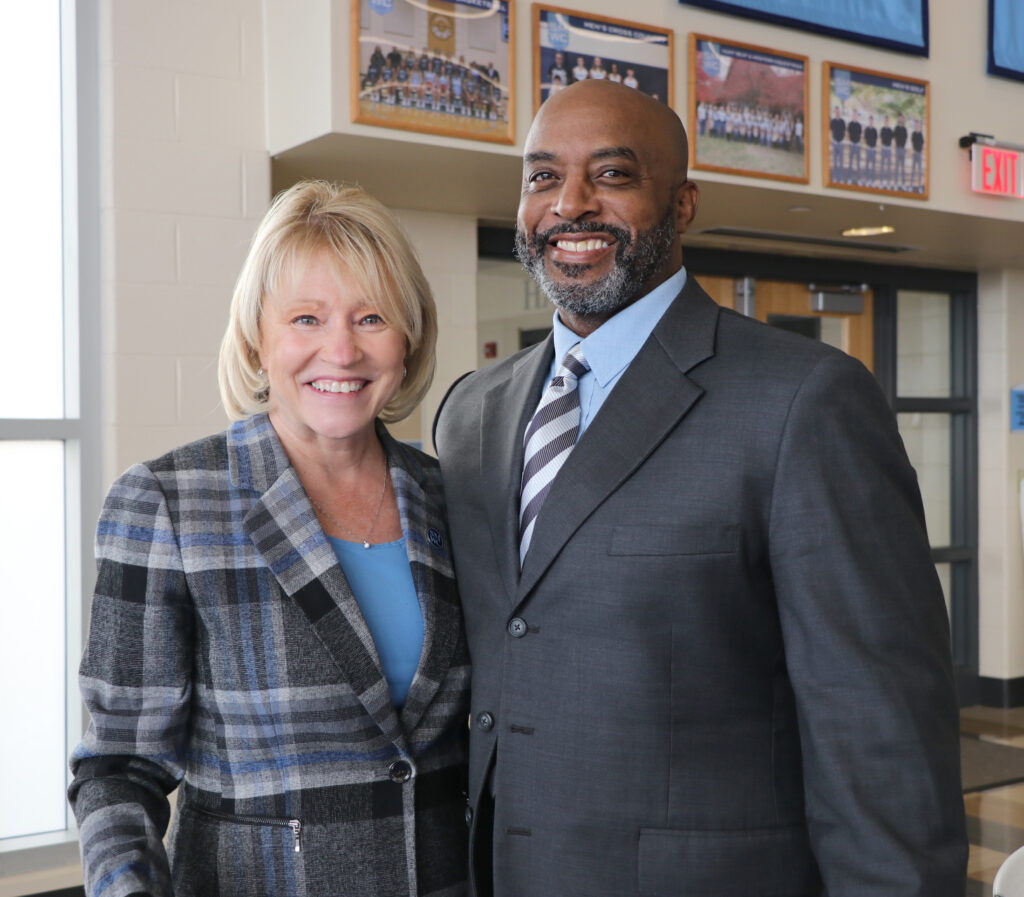 Brennan Randolph, vice president for enrollment management and institutional technology, said, "We are very excited to put together our first sprint football team, and I am delighted that Coach Knott has decided to accept this opportunity. He will be a perfect fit for our growing athletic department."
Sprint football will become the College's 15th scholarship sport and plans to field the first team in fall 2022. Saint Mary-of-the-Woods College will compete in the Midwest Sprint Football League as a founding member with five other original league members. Sprint football rules are the same as American football, except there is a 178-pound limit for players.
Knott's collegiate and high school experience includes being the defensive coordinator at Minnesota Crookston University and special teams coordinator and defensive backs coach at Texas Southern University in Houston, Texas. He coached at Trinity Christian Academy in Addison, Texas, and De Pere High School in De Pere, Wisconsin.
Knott holds a Master of Science in applied health science from Indiana University and a Bachelor of Science in social studies from Southern Oregon University. He is also the founder of the Why Knott Dream Big Foundation, which he began in 1997 to raise money for families who have children with autism.