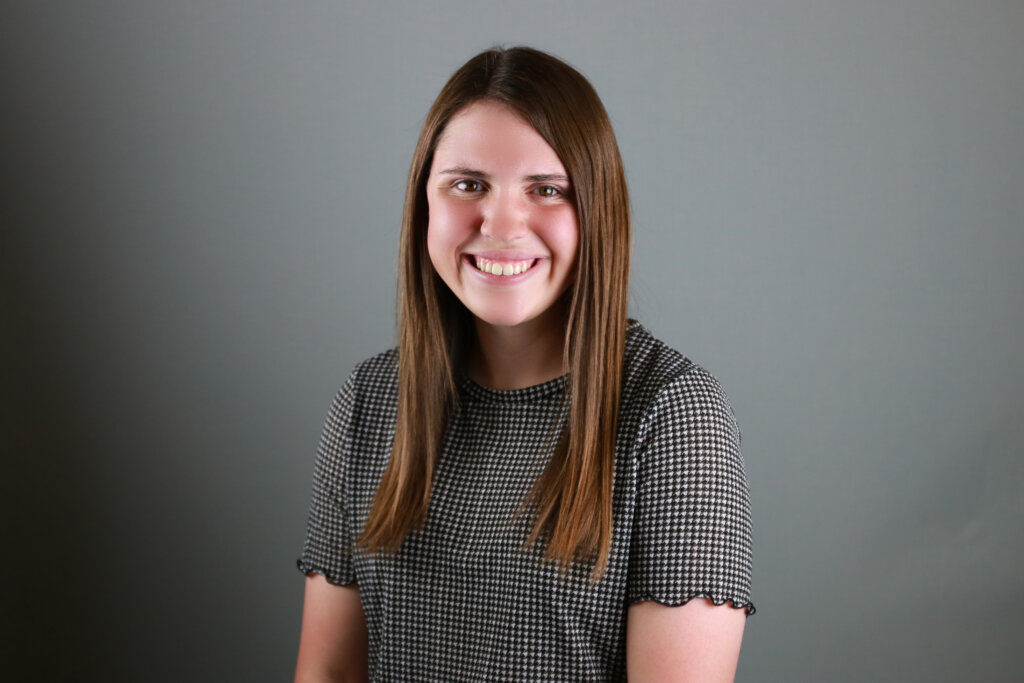 Where is your hometown?
Paris, Illinois
What high school did you attend?
Paris High School
What is your major?
Biology with a kinesiology minor
Why did you choose The Woods?
I chose The Woods because I love the rich history and traditions it has to offer, including Ring Day and Big/Little. I also love the small class sizes and the idea of getting to know most people on campus.
What do you do for fun on campus?
For fun, I like to get involved with Student Senate and attend events. This allowed me to meet so many of my friends. I also enjoy riding the Pomeroy Pedals around campus during nice evenings to relax.
What do you like about living in Les Bois Hall?
I love living in Les Bois Hall because it has an amazing view with the windows, my own living space and a large living room where I can invite friends to study/hang out.
What advice do you have for freshmen?
My advice for freshmen would be to get involved in as many ways as possible. It not only allows you to meet friends, but it helps to build skills that you can take from SMWC and fulfills the college experience.
Reflect on your time at The Woods
My time here at The Woods has been short but has been full of some amazing memories. I have had the honor to serve on Student Senate as the secretary, volunteer as a Saint Mother Theodore Guerin Scholar, play in the USCAA Softball Championship, and take part in some traditions. With being involved on campus, I have met many lifelong friends and built connections with many staff and faculty on campus. I was blessed with the opportunity to speak at the Ribbon Cutting of Les Bois Hall during Orientation Leader Training. Saint Mary-of-the-Woods College is allowing me to grow from an acorn to a big, strong oak tree the longer I am here. This is a place that I will forever be proud to call "home."