1. Academic Excellence
At Saint Mary-of-the-Woods College (SMWC), students receive much more than an education. From building relationships with professors to engaging in classroom discussions efficiently, SMWC offers several resources for students to use to ensure their success in their college career, including the Learning Resources Center and the Student Success Center.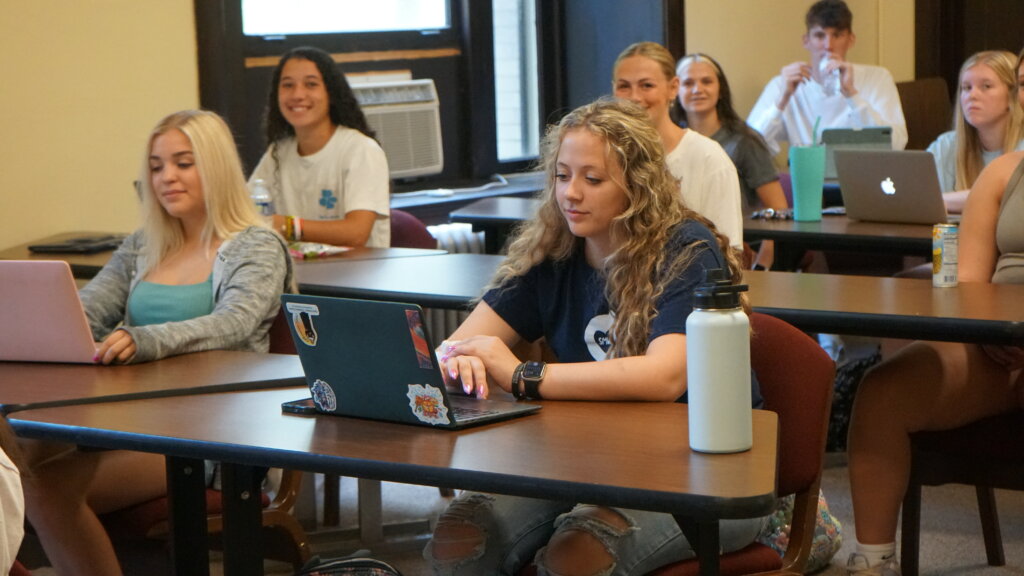 2. Small Class Sizes
Although there are advantages to attending big schools, The Woods offers a personal connection for students to take with them. With a professor-to-student ratio of 13:1, students have opportunities to meet one-on-one with professors and advisors when needed.
3. Where History and the Future Meet
The historical architecture of SMWC is one of a kind. SMWC offers a variety of historical spaces to use while providing modern amenities. The College is also a part of the Saint Mary-of-the-Woods Historic District, which was listed in the National Register of Historic Places in 2017.
4. Financial Aid
Earning your degree can be stressful, but knowing how to pay for it shouldn't be. At SMWC, 95% of students receive financial aid through scholarships and grants. We have a scholarship for everyone, with almost $10 million awarded in scholarships every year.
5. Core Values
In addition to being a liberal arts institution, SMWC has four core values: spirituality, sustainability, social justice and gender equity. The College's core values are meaningful as they are based upon the values of our foundress, Saint Mother Theodore Guerin.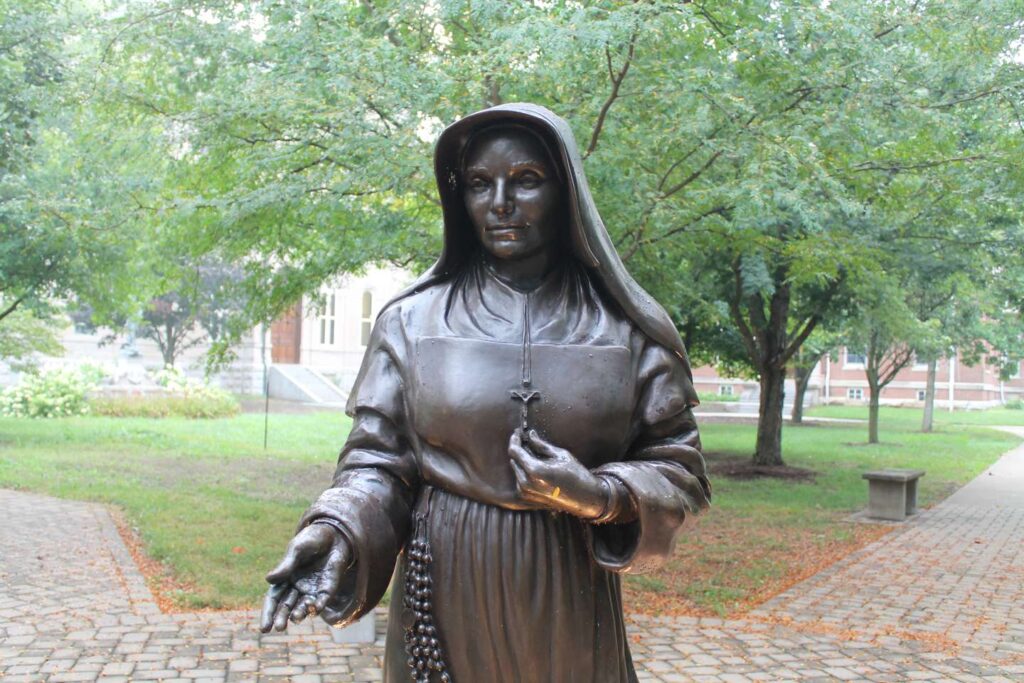 6. Leadership and Growth
With over 25 clubs and student organizations, SMWC is committed to giving students opportunities to grow, engage and lead through organizations and activities. All student organizations are open to all students.
7. Catholic Roots
SMWC is the oldest Catholic College in Indiana. With a Catholic foundation, SMWC has empowered students for years to make a difference in their community and the world. SMWC provides students with a spiritual atmosphere of learning.
8. Alumni Networking
The Woods Family includes students, faculty, staff, friends and alumni. Throughout each academic year, there are several opportunities to engage with alumni. From Homecoming to different leadership events, our alums love engaging with current students and are always happy to help however they can.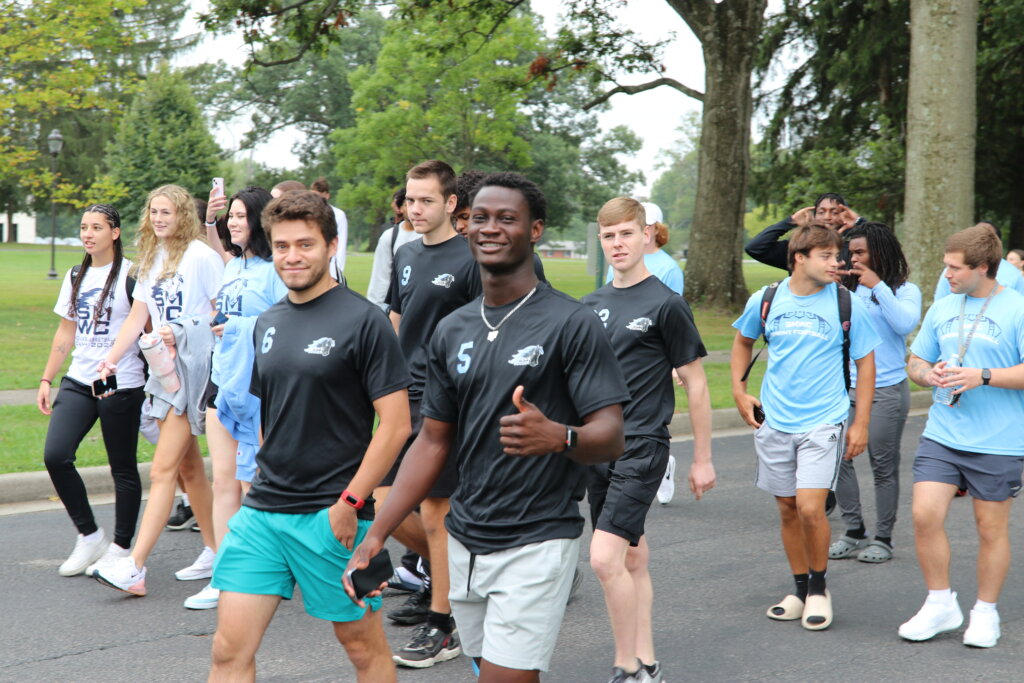 9. Rankings
SMWC is routinely ranked by U.S. News and World Report among the Best Regional Universities in the Midwest and the Best Value Schools. Additionally, many departments are also consistently ranked for specific degree programs. See the SMWC difference:
www.smwc.edu/about/smwc-distinctions/
10. We are Family
No matter where you come from, there is a sense of belonging when you attend SMWC. The College constantly strives to be an inclusive community where everyone is valued for thought, ability, experience and tradition variations.