Savannah Black
"Truths everyone should know, yet somehow, even though they lay exposed all around, seemed to lie in secret like the seeds." -Delia Owens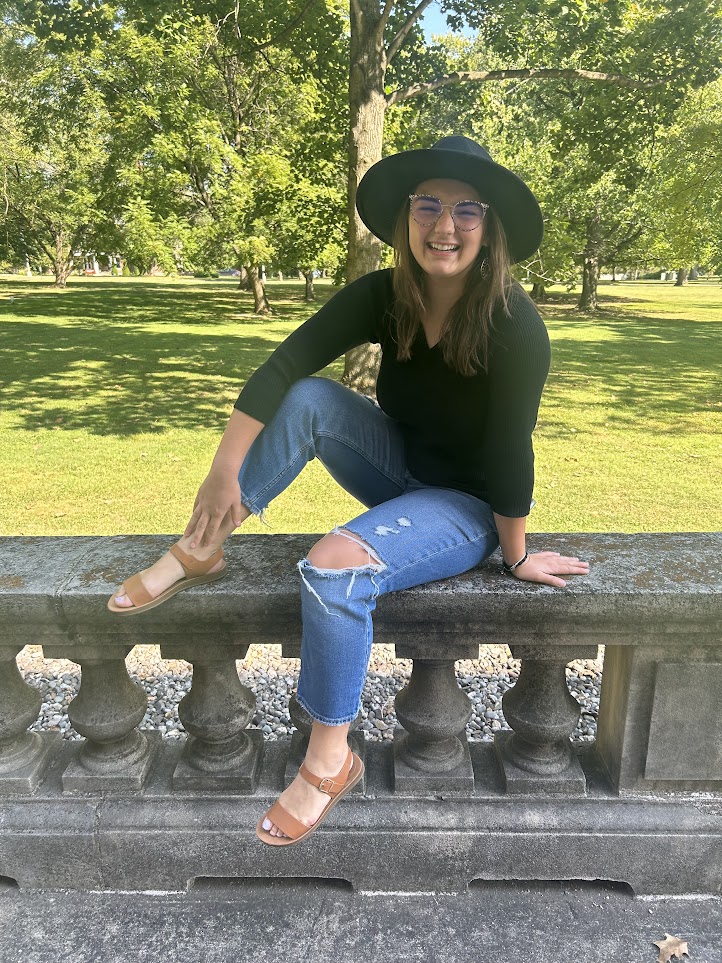 To seek truth and practicality, you create room in your life to focus on the good and the achievable. And yet, seeking those truths is hard to do when discouragement sets in. Then, they become "truths everyone should know" and "yet, lie in secret." One of my goals as a person is to live life focusing on what is good and true on a daily basis so that I may set myself up for the right mindset and, therefore, succeed in daily life.
Hi, my name is Savannah Black, and I am a student intern for the Office of Marketing and Communications at Saint Mary-of-the-Woods College (SMWC). I grew up in Greencastle, Indiana, and was drawn to SMWC during my college search my senior year of high school. What concluded my decision to attend were the positive, genuine interactions I had with students and staff on campus. At SMWC, you get the feeling that everyone, even brand-new acquaintances, wants you to succeed and wants to succeed beside you.
A fun fact about me is that I grew up in a large family! Perhaps because of this, I am somewhat of a social butterfly. A part of growing up is learning to be independent, but I enjoy being in the company of others more time out of the day than not.
That is one reason I am grateful to have the opportunity to intern in the Office of Marketing and Communications at SMWC. The wonderful team is immediately welcoming, and the constant buzz of collaboration is exciting, to say the least.
In this internship, I hope to gain real-world experience in marketing while getting more involved on campus! I want to learn the ins and outs of on-the-job marketing and reporting while refining some of my marketing skills, such as photography, videography and content creation.
My vision for after graduation is to work in a collaborative space similar to that of the SMWC marketing office, gaining even more experience before going back to school for my MBA. After that, I want to be an entrepreneur! I know there is nowhere better to prepare me for my future than Saint Mary-of-the-Woods College, where I can gain the skills I need around positive people who can help me to "seek the good and true."