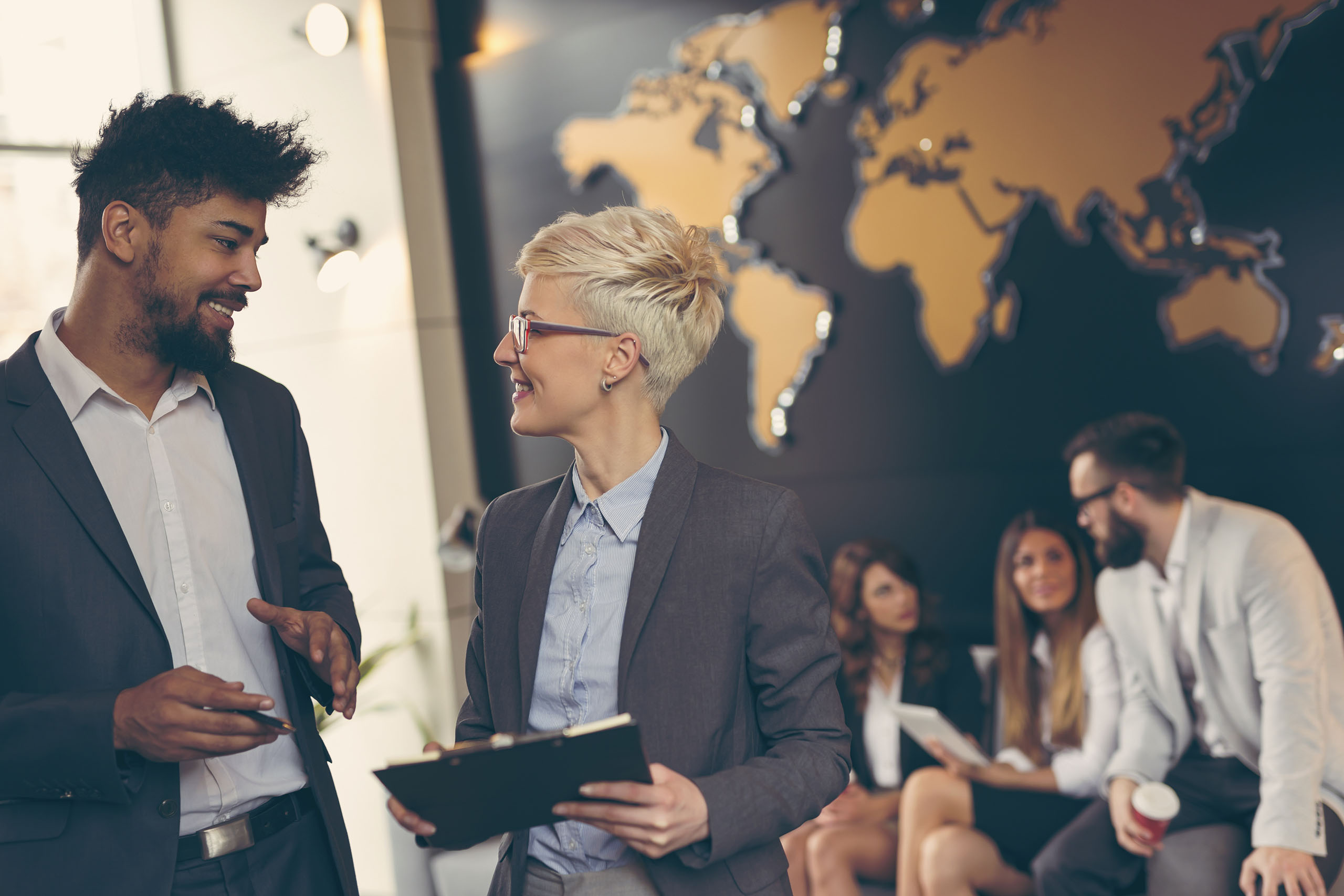 Ph.D. in Global Leadership
Step Up to the Challenge
Whether you are looking to strengthen your organizational leadership skills or advance in your scholarly pursuits, a Ph.D. in Global Leadership from Saint Mary-of-the-Woods College will give you the knowledge, connections and experiences needed to become a stronger leader in the global context. Our immersive virtual format adapts to your needs as a professional, with a wide variety of virtual and in-person opportunities to apply your skills as a leader. You will work closely with a diverse cohort of students and faculty while experiencing travel abroad opportunities to widen your cross-cultural perspective.
At a Glance
Immersive Virtual
Learning Format
August 12
2023 Cohort Start
A Flexible Format that Fits Your Schedule
Our immersive virtual course format blends immersive online coursework with program engagement opportunities that are flexible enough to fit your schedule.
Explore what makes our program unique
Expert Doctoral Faculty
Study under expert faculty that have real-world experience working with leaders around the globe.
Meet the faculty
"I have always believed that big things can happen in small places. The Ph.D. Program in Global Leadership at SMWC focuses on how integrity-infused global leaders recognize and reconcile cultural dilemmas by integrating their differences to form a completely new paradigm."
"The 21st century will require collaboration on a global scale and a way to measure impact with a clear plan to leverage innovation to overcome compelling challenges. Our graduates will master the global stage with Virtus Cum Scientia (Virtue with Knowledge United)."
"As part of a learning team in my GL 861 course, students consider an organization's real-life global challenge and create possible solutions based on research then deliver those solutions back to the organization. It's fascinating, real, and globally focused."
"Come to Saint Mary's...to give me the consolation of seeing you all, fervent and united, which is the greatest happiness that I can have in this world."
"YOU have to decide if you're going to be a 'reach-er" or a "reach-ee.' The PhD program in global leadership at SMWC explores the complexity and multiplicity of leading across boundaries, markets, cultures and systems. Our graduates will be defining and implementing the parameters of global leadership. We hope you'll join us!"
"Become a global leadership scholar or practitioner and be an example of knowledge and virtue."
Our Ethos
Mission Statement
Our mission is to develop global leaders in scholarship and practice who collaborate with diverse teams to analyze and solve complex problems transcending cultural and geographical borders. The program inspires a scholarly curiosity to synthesize and globally share findings and solutions that draw from both theoretical backgrounds and practical experiences in a spirit of virtue.
Vision
The vision of the Ph.D. in Global Leadership is to create an international community of global leaders who embrace a deep understanding of the global environment by focusing on human values and growth to make a positive impact on the world.
Value Statement
Based on the tradition of Saint Mother Theodore Guerin and her approach to Virtus Cum Scientia (Virtue with Knowledge United), the Ph.D. Program in Global Leadership creates an environment where students can develop both local and global leadership identities that empower them to be catalysts for positive change in their own and global communities. Global leadership is a complex phenomenon, encompassing an ability to perceive and adapt to cultural nuances; to be morally resilient during uncertainty, and embrace "virtue" and core values while leading positive global change. The mission focuses on two interrelated perspectives: Scholarly and Practitioner. Both perspectives are threaded throughout the curriculum because the career pathway needs both the scholar and the practitioner to leverage interdisciplinary knowledge to solve complex challenges the world faces today and tomorrow.