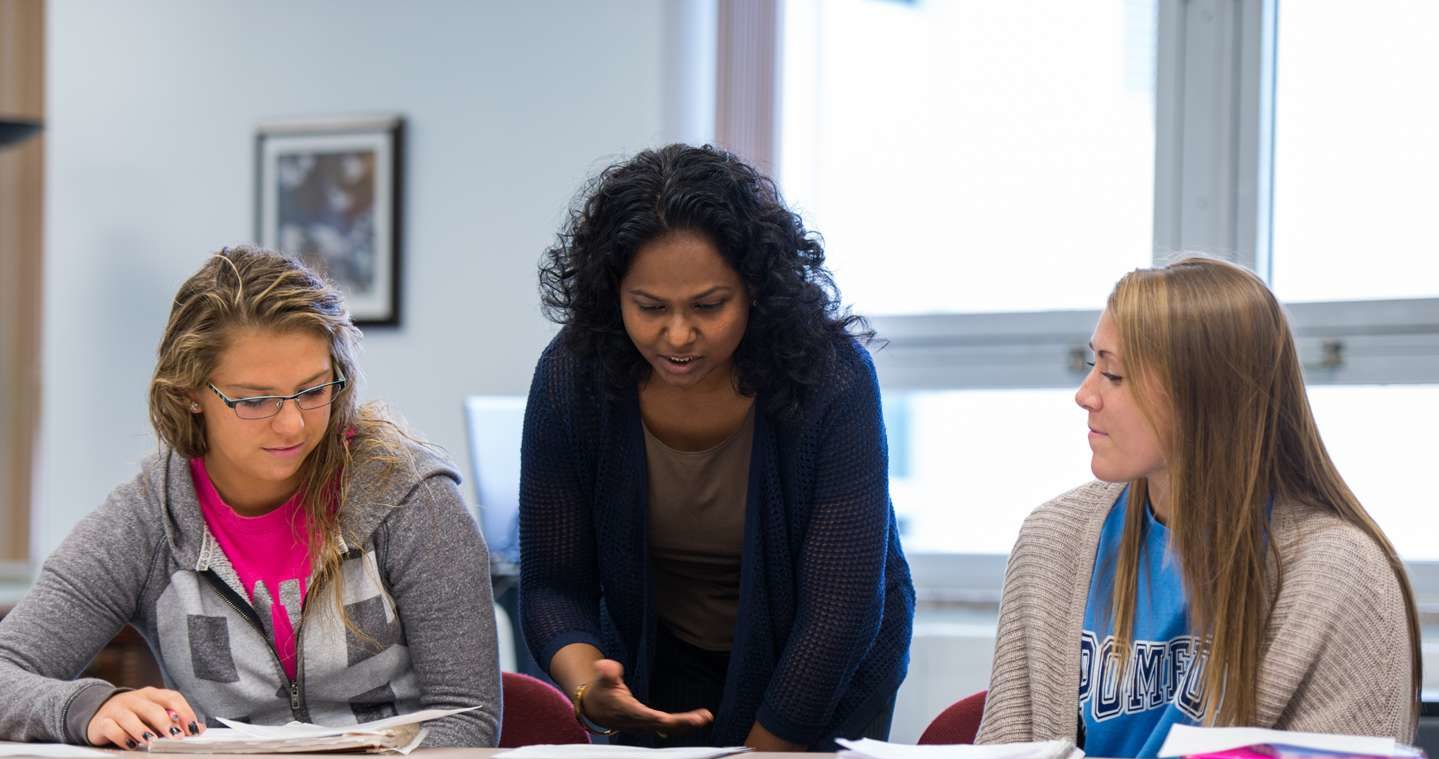 Health and Wellness Degree Program
A bachelor's degree in health and wellness from SMWC prepares you for a meaningful career bettering the health and lives of others in your communities.
Bachelor of Science (B.S.) in Health and Wellness Overview
Be empowered to aspire higher and lead communities to better health through a health and wellness degree from SMWC. Through coursework and real-world experience, you will be prepared for a wide range of opportunities in community health and the health and wellness industry. Learn how to understand and promote better health by choosing health and wellness as a major or minor.
Our approach is effective
In our small, open classrooms, you'll receive personalized interaction with your professors, have many opportunities to work collaboratively with classmates, and gain hands-on experience. Our faculty members hold advanced degrees and have diverse experience in education, research and industry fields.
Not only will your coursework explore the specifics of health and wellness, it will also include a strong foundation in the liberal arts, providing you with a well-rounded education.
Learning Outcomes
Upon the completion of this program, students will be able to:
Communicate effectively utilizing written expression, verbal skills, and the use of media technology.
Acquire specific knowledge relevant to promoting holistic health and wellness.
Apply critical thinking skills and evidence-based findings to analyze current health and wellness trends.
Assess the health and wellness needs of individuals, communities, and populations.
Provide services through the design, utilization of resources, and evaluation of programs that promote health and wellness.
Display leadership and advocacy that promotes health and wellness.
Demonstrate professionalism and uphold ethical standards related to the promotion of health and wellness.
Health and Wellness Career Paths
Health and wellness students at The Woods emerge prepared to pursue health and wellness careers.
Health care navigator
Case manager
Personal health coach
Certified health education specialist
Community health educator
Health promotion and planning developer
Wellness promoter for businesses, colleges, or insurance companies.