By Sarah D. Mahady '05
Director of Alumni Relations
The final weeks of 2021 have been packed with events that I have longed to get back to since I assumed director of alumni relations. We have reconnected with alums, created new alumni groups and are planning even more for 2022.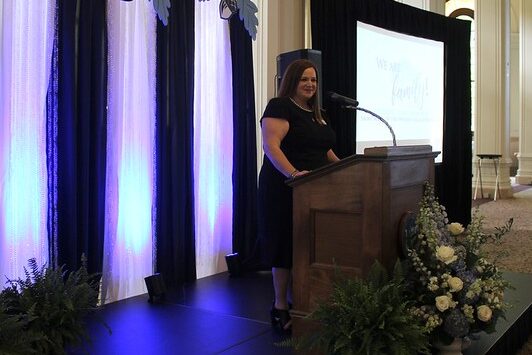 I recently traveled to Chicago with a group of alumni and Dottie L. King, Ph.D., president, to have a day full of shopping and fun. Of course, the Windy City is beautiful, but the memories made on the trip there and back were a real treat. I was grateful to connect with alums I had never met before, as well as reconnect with a few of our Chicago alumni over lunch while I was in town.
Local alumni planned a Christmas brunch with President King on campus on the same weekend. They got to enjoy the new food service provider, Bon Appétit, and revisit their beloved alma mater.
A group of Pomeroy fans gathered at the University of Indianapolis for the men's basketball game to show their Pomeroy Pride. Our growing athletics has allowed more alumni to become engaged with the teams and the College.
I was excited to participate in a service project with the Young Alumni Board Committee in Indianapolis — we had the opportunity to give our time at the Coburn Place Safe Haven. We had the chance to set up an apartment to welcome a family before the holidays. When we found a wreath in the apartment adorned with oak leaves and acorns, we hung it on the door and said a prayer for the new family to come. We knew it was Providence.
I am over the moon to be in full swing of planning a fantastic Reunion 2022 for everyone. Now more than ever, we need to lean on our Woods family, and Reunion is the perfect time to reconnect. The tentative schedule is already set, and registration opens on Jan. 4.
A Terre Haute alumni club fan night is set for a men's and women's basketball doubleheader on Jan. 11. We hope to see everyone in Hamilton Arena to cheer on our Pomeroys.
Reunion isn't the only event on my plate — I'm also looking at planning more alumni fan nights, forming affinity groups for alumni and more that is yet to come. Please keep an eye on your email for updates from the Office of Alumni Relations, as well as our social media channels.
If there's an event you want to see from our office, please reach out to me at sarah.mahady@smwc.edu. I would love to hear your ideas, stories from The Woods and get to know you better!
---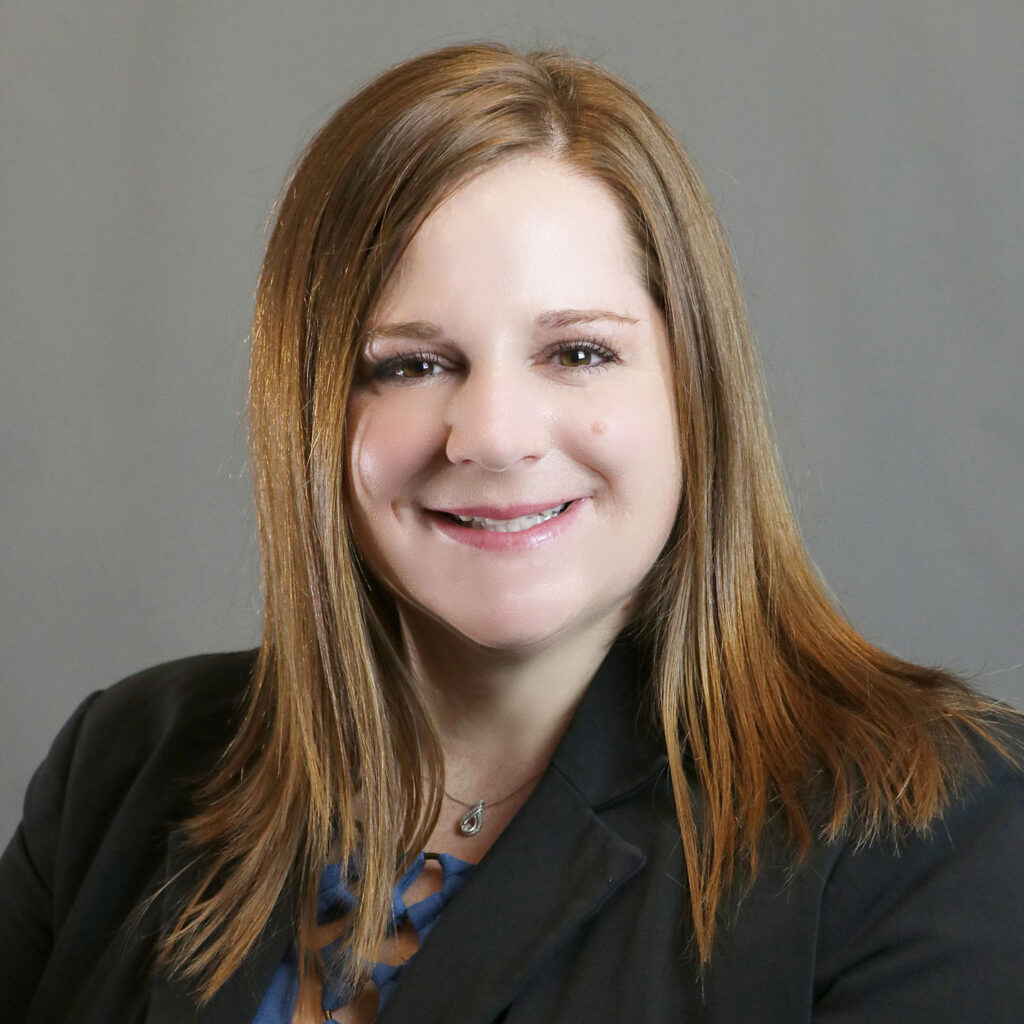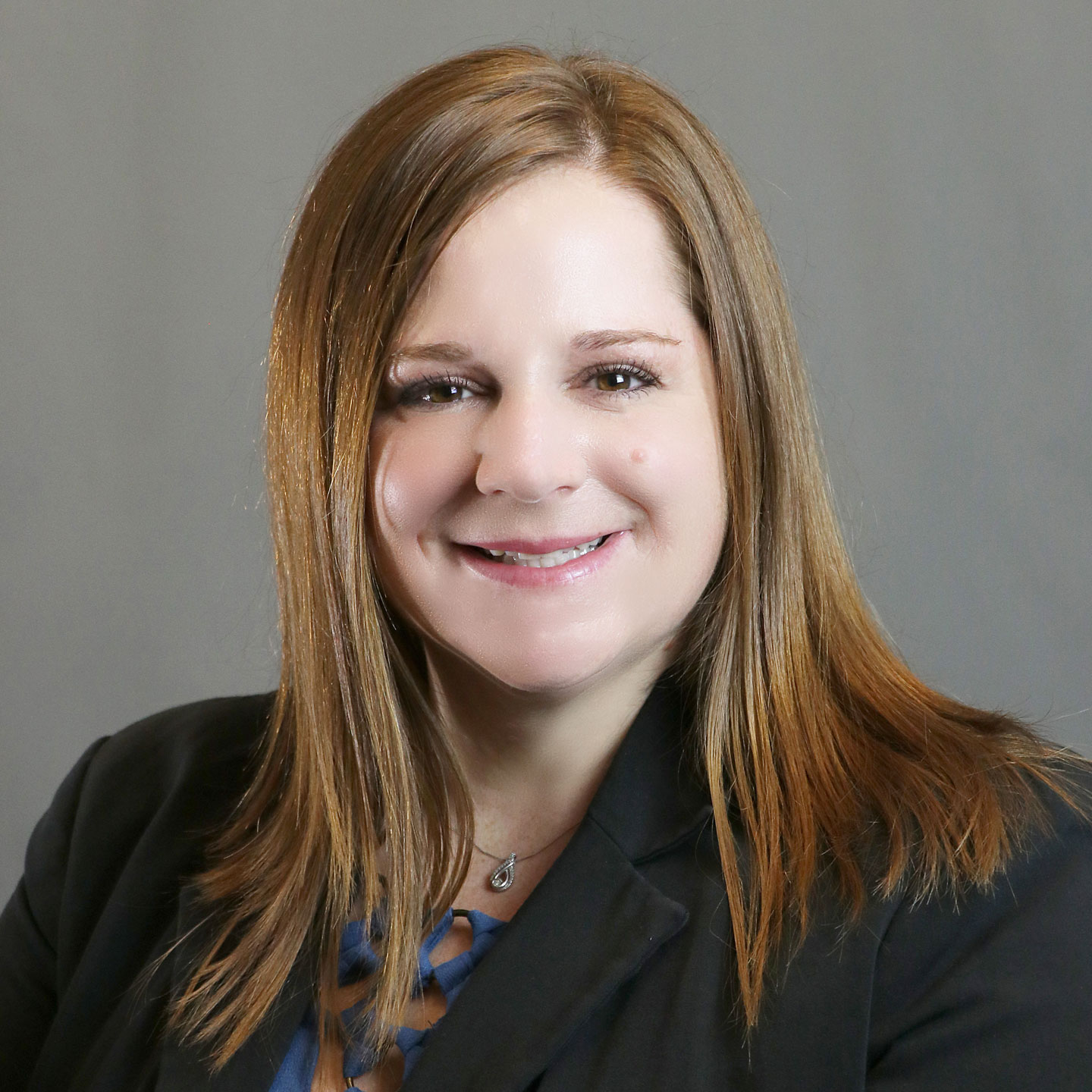 Sarah D. Mahady '05 has worked in higher education for 17 years. She joined The Woods in 2019 as director of alumni relations and is a legacy student who graduated in 2005 with a degree in business administration. In the Wabash Valley, she serves on the board of directors for Junior Achievement. She also volunteers at her church, St. Mary's Village Parish Rectory, and has been a catechist there for seven years. She has been married to her husband, Brandon, for 12 years. They have two beautiful daughters.