Growing up near Bridgeton, Indiana, Tracy Richardson '88, Ph.D., MT-BC, dean, division of arts and social services, always loved her home and music. She began playing piano at the age of nine, and her creative outlet grew. "I would always make up little songs or tunes to myself. I'd even sing them for my mother sometimes." Only then was the seed planted for what was in store for Richardson.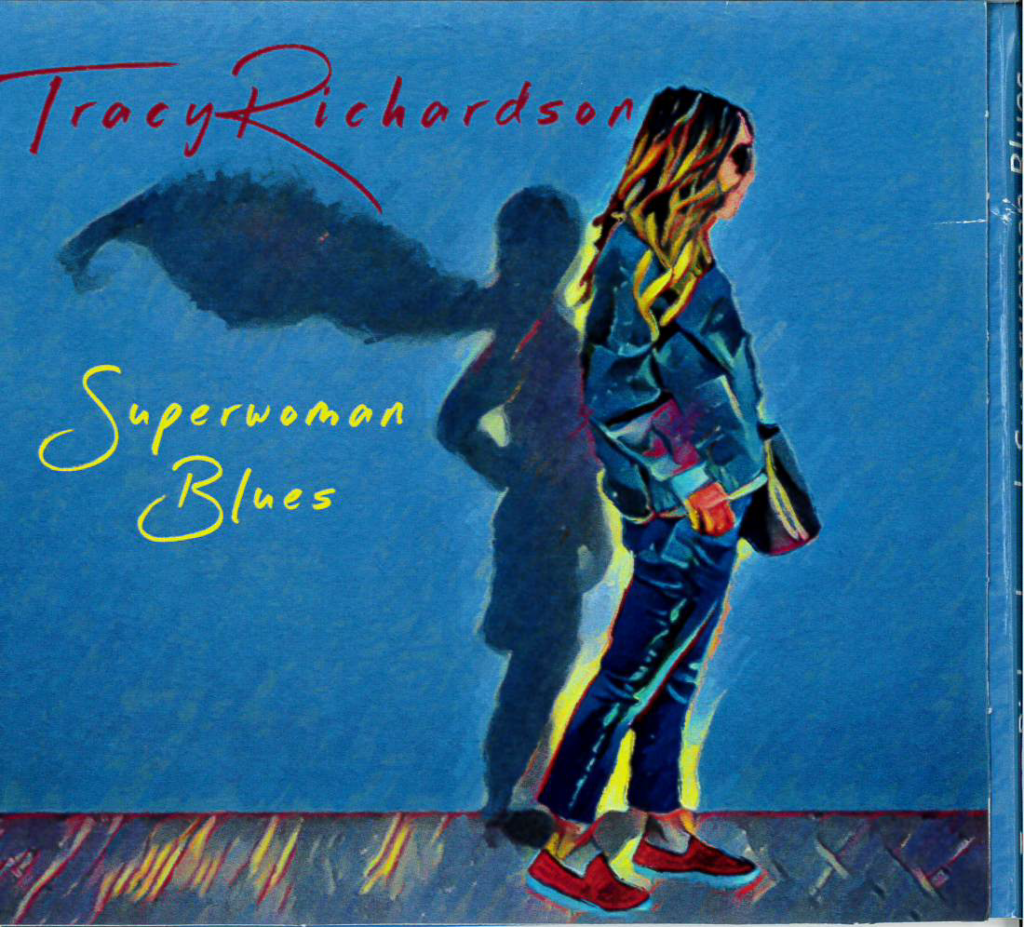 After releasing her first album in the 90s, Richardson didn't want to stop there. She shared that songwriting is more to her than just a hobby. "It's really a creative project. Some people like to paint; some like to cook; some do woodworking – there are all kinds of creative endeavors," she shared. Just before the pandemic, Richardson released Superwoman Blues, a jazz album with six of her songs on it. The main song, the title of the album, served as the main inspiration for the album.
"The background really came from experiences that I was having in real life. I wrote this song when I was right in the thick of it – balancing work, raising kids and I went back to school – all of those things. So, I wrote this song, Superwoman Blues, about everything a woman does in a day. She feels like she needs a cape because she's acting like Superwoman with all the roles she plays and tasks she has to do."
Although the process of writing and recording an album can be tedious, Richardson was encouraged by those around her to not stop there. "After writing the song, a mentor of mine said, 'you should just write your story down because this song comes from a real place." Her mentor then encouraged Richardson to write her story, pair it with the song, and sell them together as a duo pack… Richardson released the book, Who Moved My Cape to accompany the album. It took a couple of years to write and in 2019, the project was completed. "I was blessed to have a sabbatical in 2019 and that's when I finished the product."
Although writing music was familiar territory, she shared that writing her story was a different but unique experience. "It wasn't a cohesive thing – I really had to structure it to how I wanted it to unfold. I wanted to include unique features, but I also wanted to include facts. I even included some research I completed about how women often sell themselves short. For example, we convince ourselves that we don't need that much sleep, but ultimately we don't function well when we don't get enough sleep." Richardson also said the songs helped her finish the product too. The artist for the book and album was Bryan Bromstrup.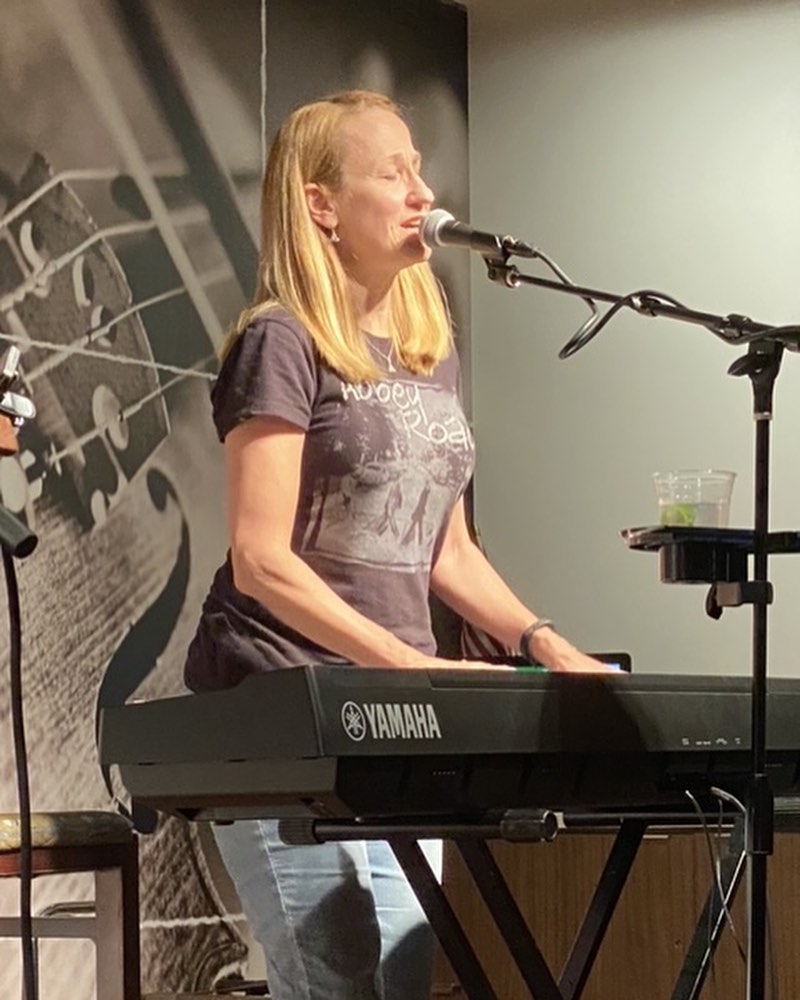 Recently, she's been working on a new creative project set to be finished by the holiday season. Richardson is on the verge of releasing her latest album, Church in the Wild Wood, the title of an old hymn. This project serves with a deep connection as Richardson's mother asked her to do it. After singing and playing the piano for her mother's church and a local women's group, Richardson's mom had an idea. "My mom then asked if I had ever considered making an album of hymns. I hadn't thought about it, but I do love old hymns. I talked to my husband about it and he said 'That's a fantastic idea. You need to do it.'"
After having the project on her mind for the past year, she recorded some of her and her mother's favorite hymns. One of the art pieces for the project serves dear to Richardson. "It was one of those Providence coincidences. I had already decided on the name for the album, Church in the Wild Wood. My mom then showed me a painting she did of her church where she grew up, which is out in the country near Rockville." The painting is of a white church in the woods.
Richardson shared that the love and support of her family and friends have kept her going and the drive to use her natural gift. "I believe that everyone has a gift of some sort with creativity – mine is songwriting."
In encouragement to others who might be thinking about embarking on a creative project or journey, Richardson shared that it's essential to make it a priority now rather than later. Every creative endeavor is different, and some might be at different levels. For instance, baking a cake is one thing, whereas establishing a bakery is another. "I would just encourage them to do what they can do in this present moment. Don't doubt yourself. If you love something, don't put it off forever. Do what you can right now."
---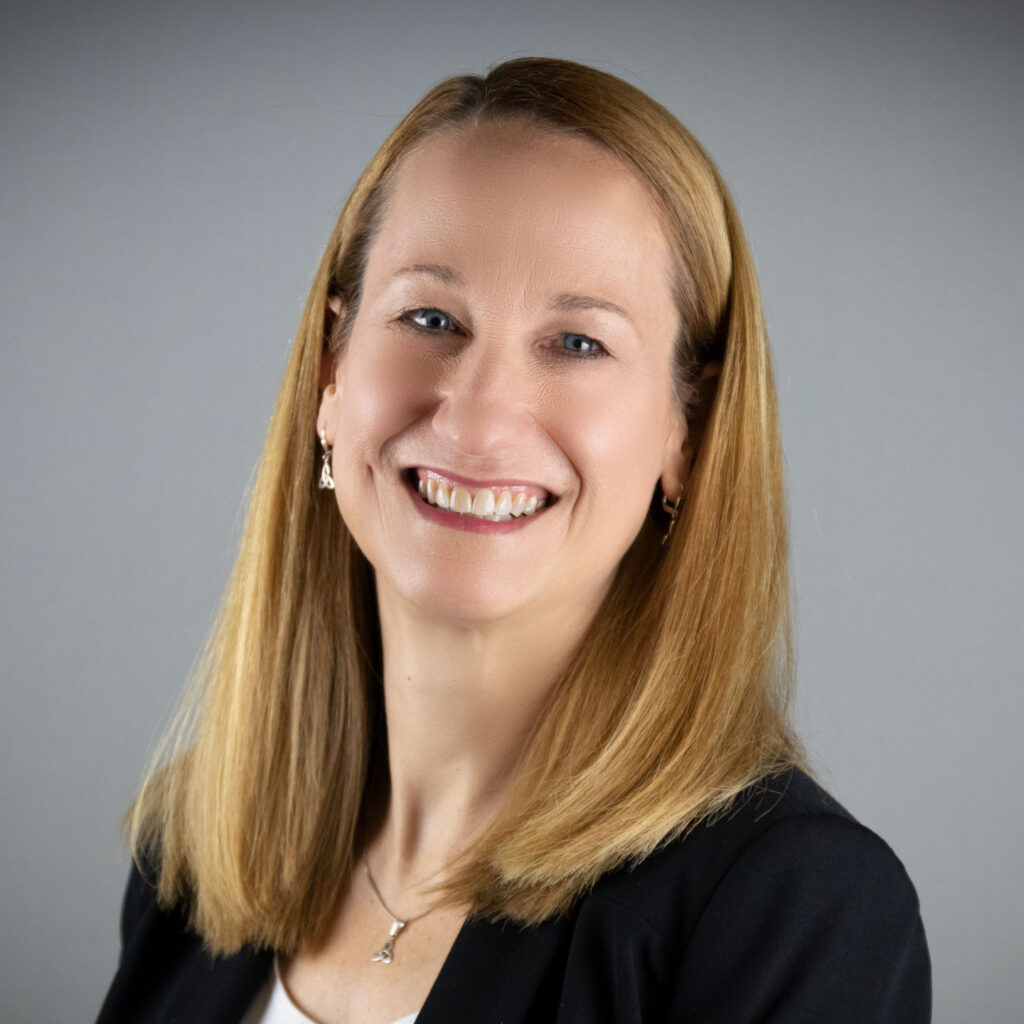 Tracy Richardson '88, Ph.D., MT-BC, dean, division of arts and social services has taught at Saint Mary-of-the-Woods College since 1995. She is a board-certified music therapist with a doctorate in Counselor Education. She has worked with people with a variety of mental and physical health issues. In addition to her work at SMWC she has a part-time music therapy practice and consults with companies on teambuilding through music. Tracy continues to write, record and perform regularly.