Over 300 alumni and guests will be welcomed home for Reunion 2022 at Saint Mary-of-the-Woods College on Friday afternoon. "We are looking forward to welcoming such an incredible number of alumni home this weekend. This will be one of the largest reunions we've had at The Woods in many years! It makes my heart happy to see such a variety of classes coming together this year, especially those who missed their opportunity in 2020," said Catherine Saunders, associate vice president for advancement.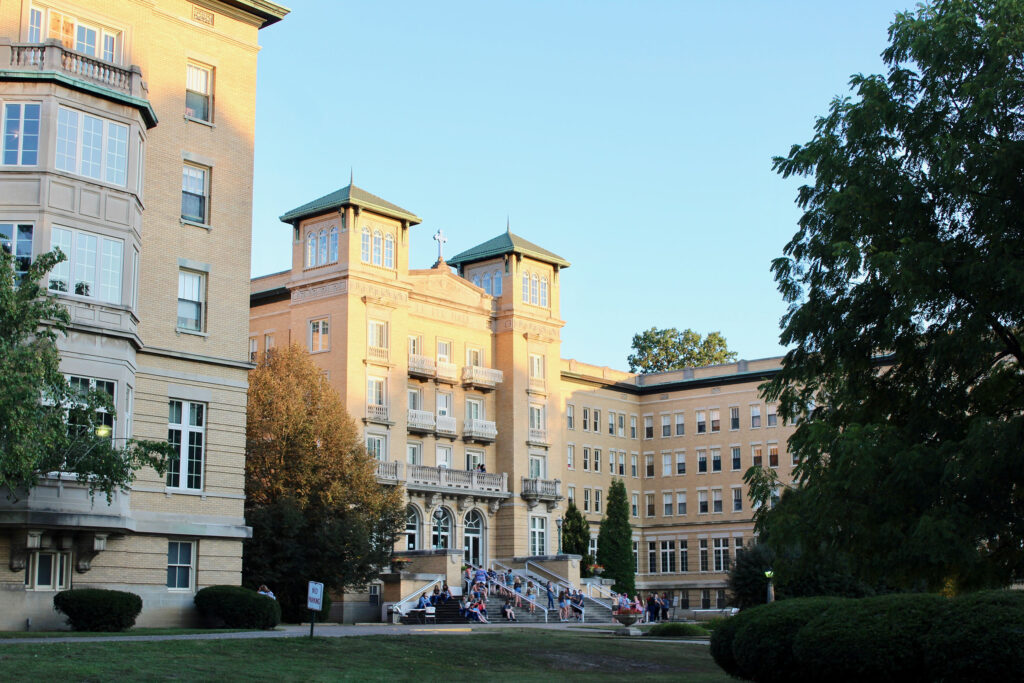 This year, classes that end in twos and sevens will celebrate milestone years. Beloved reunion traditions like class photos and the banquet will still take place and exciting new events like tours of new campus additions, including the Mary and Bayless Butler Classroom and Les Bois Hall, have been added to this year's schedule. Reunion 2022 serves a great purpose as this is the first time many alumni have been back to The Woods since before the pandemic. Saunders and the advancement team are eager to show the growth that the College continues to experience. "There are so many impressive additions and restorations on campus. I can't wait for alumni to see how much our Woods continues to grow and serve today's students," Saunders added.
As a beloved tradition at The Woods, the College and its staff are excited to give alumni a weekend to remember. "Reunion weekend is filled with love, laughter, friendship and memories. It is a privilege to be a part of it," Saunders concluded. Check-in will begin at 1:00 p.m. on Friday and the festivities will conclude on Sunday. Be sure to check out the webpage for more details on Reunion 2022.