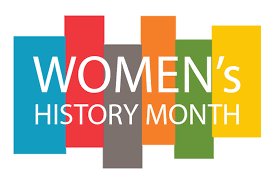 As originally founded as an academy for women by Saint Mother Theodore Guerin and her five companions in 1840, Saint Mary-of-the-Woods College (SMWC) has always valued the empowerment of women. In celebration of Women's History Month, SMWC will host multiple events to highlight the contributions of women to history, culture and society. Sponsored by the Office of Diversity, Equity and Inclusion, weekly events will be held on campus for students to engage in.
Women of the Bible
March 6 and March 21 – 11:45 a.m.
Le Fer Hall – PK Parlor
Presented by Sister Jan Craven and Sister Paula Damiano
There are many women whose names appear in the Bible. There are many women who are mentioned but not by name. Explore two women's lives who may represent the story of any woman in this world today. All were real women, whose lives we may resonate with – women who struggled to be understood by their communities. Come and discover something about two women who have gone before us and find out what links us with them!
Women Leadership Panel
March 23 – 11:30 a.m.
Hulman Hall – Hayes Auditorium
The Office of Diversity, Equity and Inclusion will host four standout women executives for the Women's Leadership Panel.
Join us to learn about how the panelists have blazed a trail as leaders in their respective fields. Hear about their leadership journeys and styles, the career hurdles they've faced on their road to success and how they are shaping the workplace for future generations.
Panelists:
Ayanna Tweedy, Athletic Director, Rose-Hulman Institute of Technology
Maitri Desai, City Planner, City of Terre Haute
Alicia Morgan, Editor, Terre Haute Living Magazine
Danielle Isbell, Co-CEO, United Way of the Wabash Valley
For more information about the Women's History Month events on campus, visit https://www.smwc.edu/category/events/.