By Dianne Frances D. Powell
When Saint Mary-of-the-Woods College student Laura Anne "L.A." Fraley started an internship at a small company in her area last fall, never in her wildest dreams did she think it would take her across the Atlantic for a photo shoot. And yet, it did.
"It was one of the best experiences I've ever had," she said. "I'm so proud of it."
The 34-year-old resident of Lenexa, Kansas is a senior in the professional writing degree program through Woods Online. She completed an internship with Lenexa-based wholesaler Mer-Sea & Co — with products found in major retailer Anthropologie and travel wrap featured in Oprah's O magazine — to satisfy her major's requirement.
Fraley said she used a combination of knowledge and skills learned from her courses at The Woods and her previous experiences in marketing and branding as well as her current work as a freelance writer and designer during her semester-long internship. She tapped into her skills as she contributed to the company's effort to write its mission statement, values and brand guides. She also helped the company identify its voice on social media and its storytelling concepts for various platforms; she influenced content and of course, wrote copy.
Fraley's contributions were so valuable that when it came time to update the company's creative assets, she was handpicked to art direct Mer-Sea's photoshoot in France. While in the country's capital last September, she worked with a Dutch photographer and two European models for a week on various locations. Her priority in Paris was to ensure that the photographs being taken for Mer-Sea's website, catalog and other marketing were on-brand, Fraley said.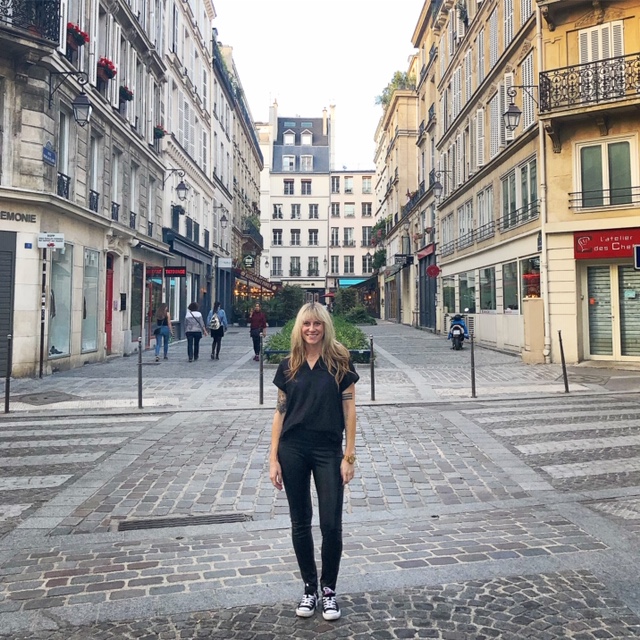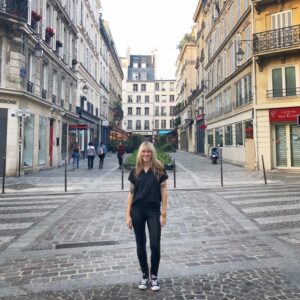 "To me, you can't travel anywhere, let alone abroad, and not learn so much about the world and about yourself, and gain confidence," she said. While Fraley certainly used what she learned from her professional writing courses, several of them incorporating social media, brand and writing for emerging fields, Fraley adds the experience gave her confidence and her portfolio a boost.
"What I would say that I love about The Woods and a huge focus no matter, I'm sure, what major you're in, is the level of critical thinking and … creative problem solving that the school promotes," Fraley said. "There's that ability to think on your feet, think for yourself, come up with solutions to problems. Be willing to put yourself out there, be willing to fail, take feedback, take criticism, all of those things that I've gotten comfortable with because of my schooling," she added.
Perhaps both in level of responsibility and her trip to France, Fraley's internship experience may be considered atypical. Yet opportunities like these become possible for all SMWC students, campus and online, thanks, in part, to the careful work of SMWC's Office of Career Development in ensuring the integrity of the internship experience.
Angie Gifford '90, associate director of career development and internship experience coordinator, says internship processes at SMWC focus on ensuring internship duties and other experiential learning opportunities have strong ties to the academic discipline and will provide students with actual hands-on learning experiences applicable to their chosen fields. It's an effort not only to protect students' best interests but also to prepare students for the professional world. Students who have hands-on experience stand out in the job market, she said.
SMWC students could take internships for academic credit or non-credit. Several of SMWC's degree programs require experiential learning for completion including criminology, education, graphic design, healthcare administration, human services, music therapy, nursing, paralegal and professional writing. Equine studies has a non-credit requirement.
Career Development offers a wide range of services to students and alumni designed to help them succeed in the job market from helping them with picking a major and resume/cover letter writing to interviewing tips and helping them dress for success through SMWC's Job Boutique.
Student Alyssa Henson utilized these services for her most recent internship. The Job Boutique — which provides professional clothing at no cost to students in need of business wear for interviews and job searches — was useful to her because employees weren't allowed to wear burgundy tops and khaki bottoms at her internship site.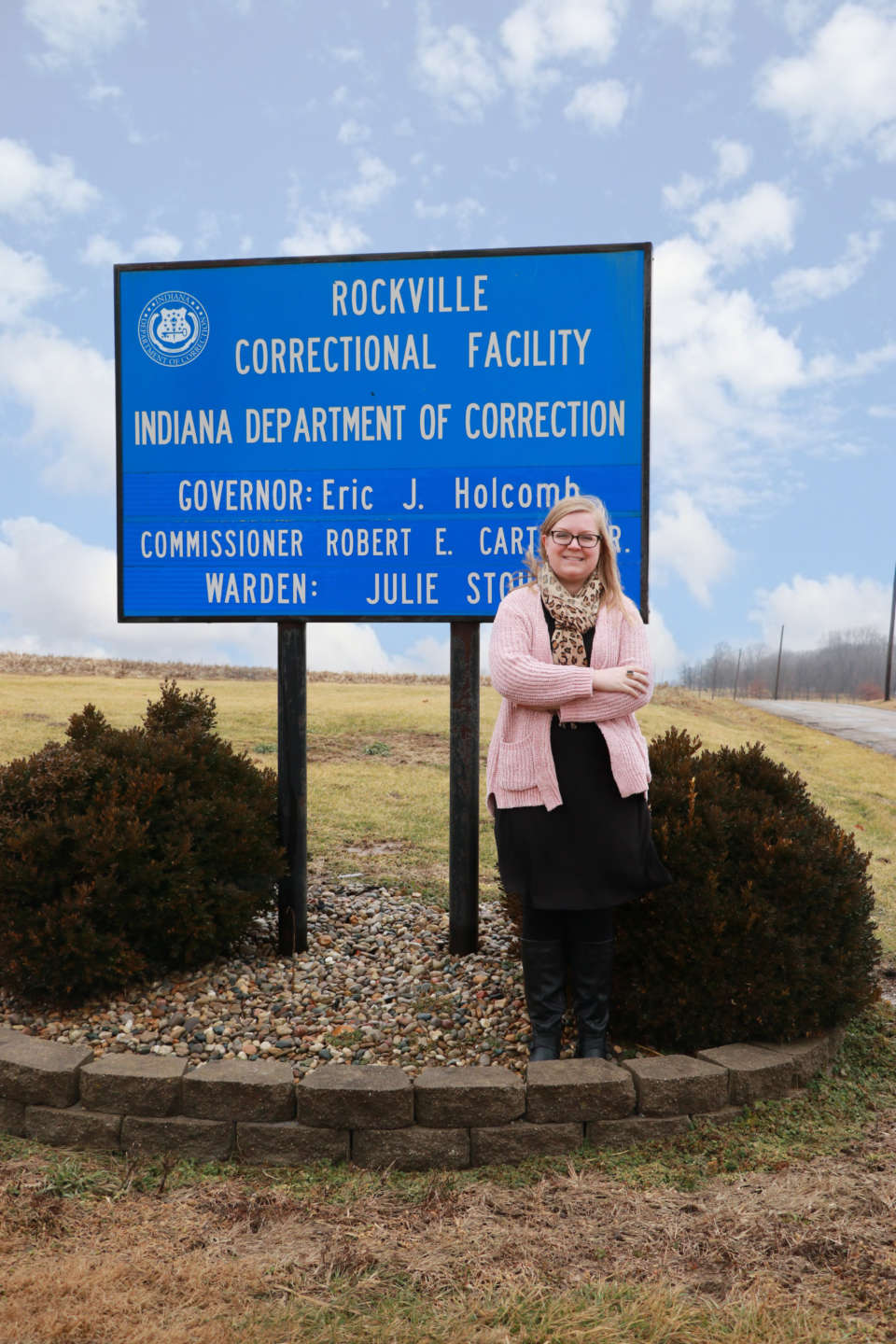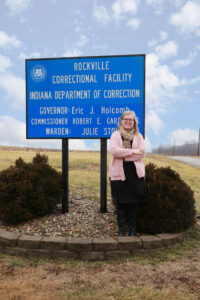 These are the colors offenders wear at Rockville Correctional Facility, an internship experience which solidified Henson's career choice.
The Terre Haute resident is a criminology and psychology major and has chosen theology as a minor. In a broad sense, she intends to pursue a career serving others. More specifically, she hopes to do so as a prison chaplain at a women's correctional facility.
Henson's newfound clarity in her career path was inspired by her internship at the facility last fall. She experienced growth during her time at the state-operated women's correctional facility. From a place where many have seen so much suffering and from women who have had their fair share of struggles, she witnessed the healing and liberating power of forgiveness. "I feel like I definitely grew spiritually at Rockville," she said.
Henson assisted two chaplains and a spiritual counseling intern in counseling inmates, inspection of religious artifacts and in baptizing offenders. As an introvert, it wasn't an easy experience for Henson to work in the prison system but she learned something about herself in the process. "My introvertedness [sic] actually helped me to be a great listener which greatly helped in me in counseling," she said. "What I thought was going to be my greatest weakness turned out to be my greatest strength."
Even though the internship was primarily to satisfy the internship requirement for her criminology degree, she said, "it took all my areas of study to complete this internship."
Thanks to the education she received at The Woods, she felt well-prepared for it. Psychology was definitely important with counseling and her theology courses gave her a broad understanding of diverse religious traditions, which helped her in her role because the list of state-recognized religions run the gamut.
She said SMWC's dedication to women's empowerment and its other values — social justice, spirituality and sustainability — served as her anchors. "Those all came together in my internship," Henson said. "I felt [they] greatly helped me in effectively communicating with the offenders," she added.