As the academic year came to a close last week, Saint Mary-of-the-Woods College (SMWC) hosted its annual nursing pinning ceremony and its first paramedic coin ceremony. In both ceremonies, students were recognized for their hard work and dedication to their programs.
The College's first paramedic coin ceremony was held in Hayes Auditorium. This ceremony honors students for their hard work and dedication to the EMT/Paramedic program as they transition from being EMTs to licensed paramedics.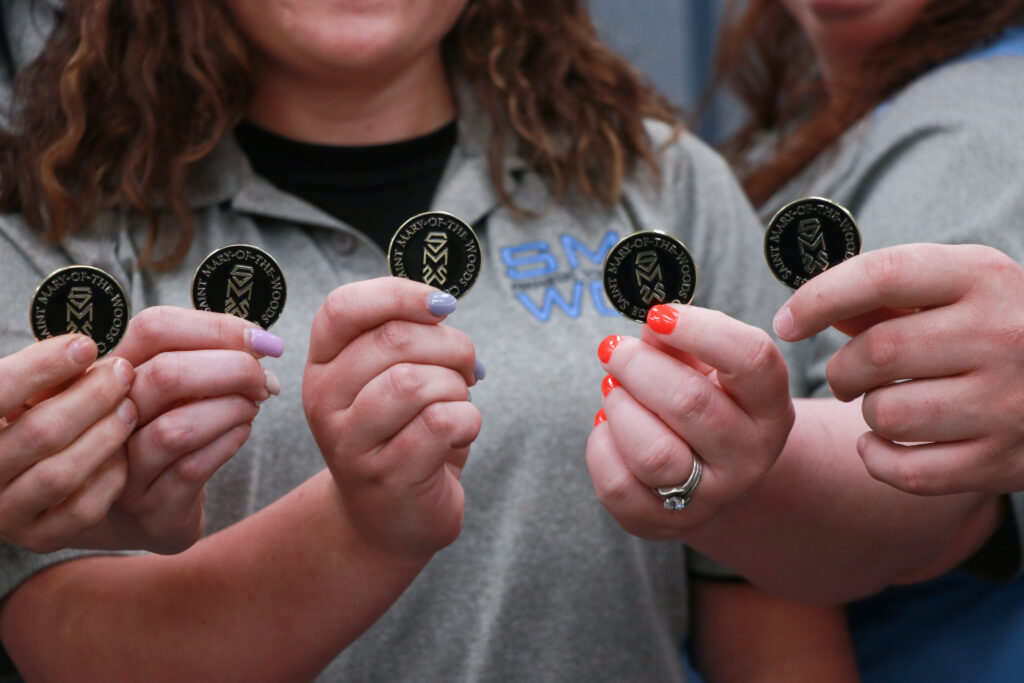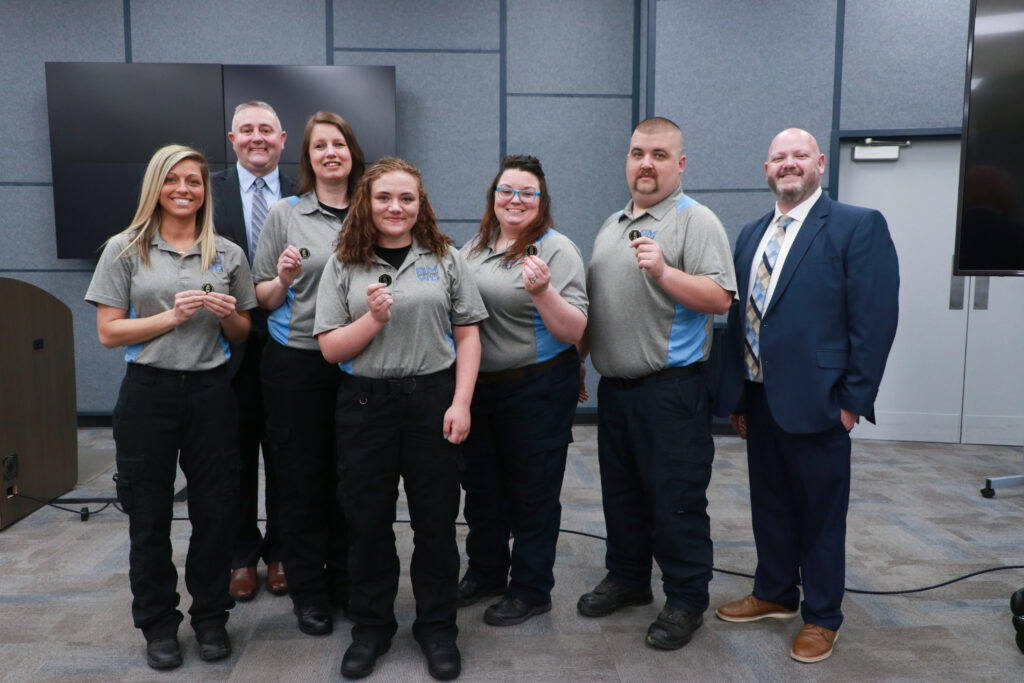 Dr. Janet Clark, provost/vice president for academic affairs, gave opening remarks to the students and their families, expressing how this is a monumental occasion for the College.
"Not only are you leaving a legacy at Saint Mary-of-the-Woods College, but you're leaving your mark for future generations of students in paramedic science," Clark stated.
Five students were honored and received their paramedic challenge coins. The coin design includes the SMW Woods Ring Onyx logo on one side and the healthcare paramedic seal on the other.
"Over the past two years, you all have taken the knowledge you learned throughout the paramedic program and applied it in ways we never expected. We have had the privilege to watch your transformation up close, right before our eyes. We have great expectations for you going forward," said Eric Shaugnessy, instructor and director of paramedic science.
As a time-honored nursing tradition dating back to the 1800s, this year's nursing pinning ceremony was meaningful as it was held in the Church of Immaculate Conception for the first time since December 2019. About 30 students received their pins. Students chose a significant person to accompany them and place their pin on them.
The pin adorns a lamp, which symbolizes a lit lamp used by Florence Nightingale while caring for injured soldiers during the Crimean War. It reiterates the meaning of nursing with care and hope.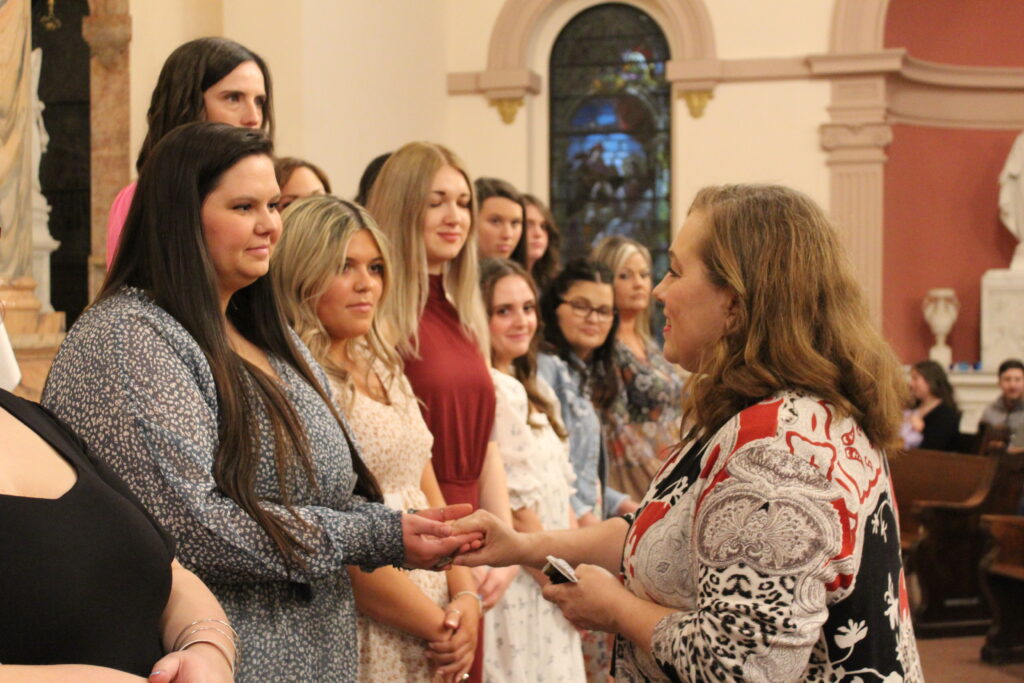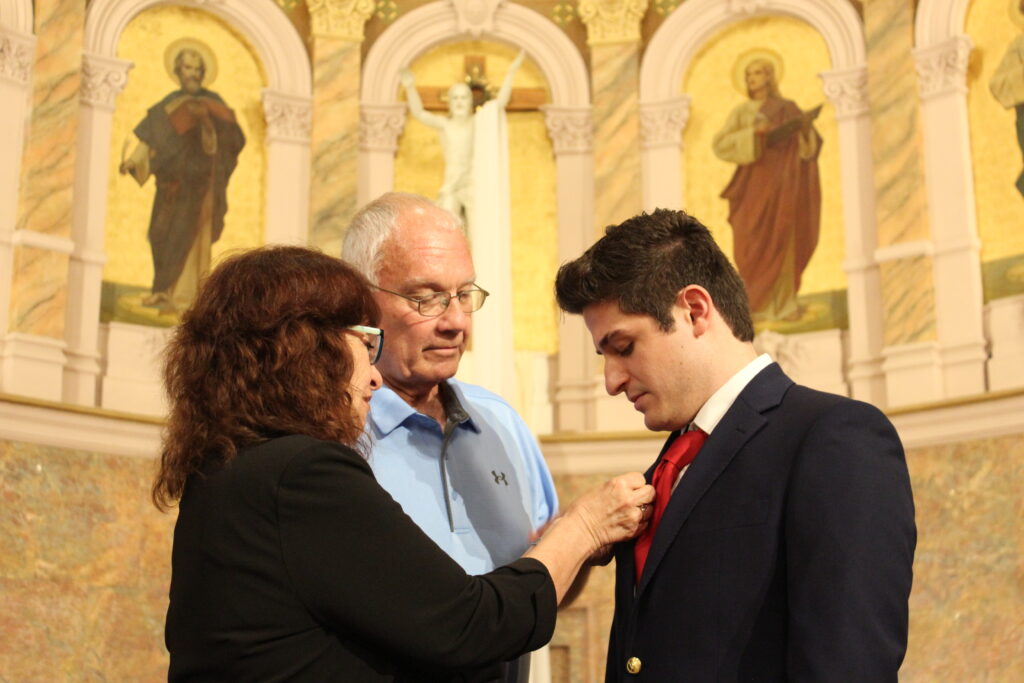 Marcia Miller, Ph.D., RN, chair of the nursing department, selects a word or phrase to guide students, staff and faculty every year. This year she chose the word "transformation". Miller felt that it was only suitable to have this word be the selection given the global pandemic and changes in healthcare. Miller said the word served its purpose as it was physically seen during the pinning ceremony.
"It was a very emotional ceremony being back in the church but also from the aspect of saying goodbye. Other faculty members and I have witnessed these students grow throughout their journeys for the past four years. It's both exciting and bittersweet," Miller shared.
The Friends of Nursing Award was presented to the RHIC Simulation Center at Union Hospital. The RHIC Simulation Center serves as a hospital unit simulation for students to go through real-life hands-on experiences to better prepare them as they practice going into the healthcare workforce. Jack Jaeger accepted the award on behalf of the center.