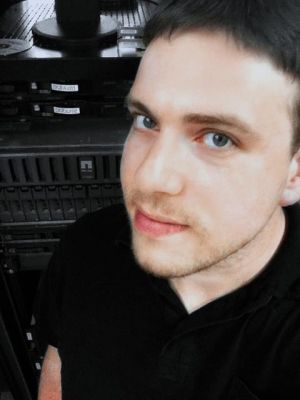 With a full-time job, two kids and a steady course load in Woods Online, the last thing Andrew Heacock needed was more work. However, motivated by his employer and his ambition, the information technology (IT) specialist took his expertise to the next level by earning the illustrious Microsoft SharePoint and ITIL Foundation certifications.
"These certifications stand out on my resume," said Heacock, a computer information systems (CIS) major in Saint Mary-of-the-Woods College's distance degree program, Woods Online. "It also helps my confidence in the job I am working on. They are IT milestones."
Heacock's employer, Apparatus, is an Indianapolis-based IT firm that provides services to many prominent Central Indiana organizations, including Eli Lilly. In fact, his connection to the pharmaceutical company fueled Heacock's desire to pass the ITILv3 Foundation exam, the ITIL certification recommended by Eli Lilly.
"I am on the LillyNet Solutions delivery team," Heacock said. "We manage their internal and external Microsoft SharePoint collaboration sites world-wide."
Heacock spent about two weeks studying for the ITILv3 Foundation exam, which tests general IT concepts and terminology. The complex Microsoft 70-667 exam, which took about six weeks of preparation, is more specialized.
"The Microsoft 70-667 exam is the SharePoint Configuration certification," Heacock explained. "SharePoint is a Microsoft product that allows for web-based collaboration, from making executive reporting tools for business decision-making, to blogs, wikis or just plain websites." Heacock knows that these certifications are essential to staying on top in the ever-evolving world of IT.  
"Since starting Woods Online, I have returned my brain back to learning mode, so to speak," Heacock said. "Having the structure of classes back into my life has made studying and preparing for these exams much easier."
Woods Online emphasizes this commitment to life-long learning through technology-rich instruction, a natural setting for a CIS program. "The remote environment is what attracted me to Woods Online," said Heacock, who lives in Lebanon, Ind., works in Indianapolis, Ind., and, thanks to SMWC's online program, goes to class anywhere in the world. "The D2L [Desire2Learn] site [SMWC's online course management system] structure is very easy to use," he said. "I also enjoy having SMWC email on my mobile device, along with all my text books via Coursesmart."
From accounting to psychology, Woods Online provides adult learners with programs that enhance their careers without interrupting their lives.