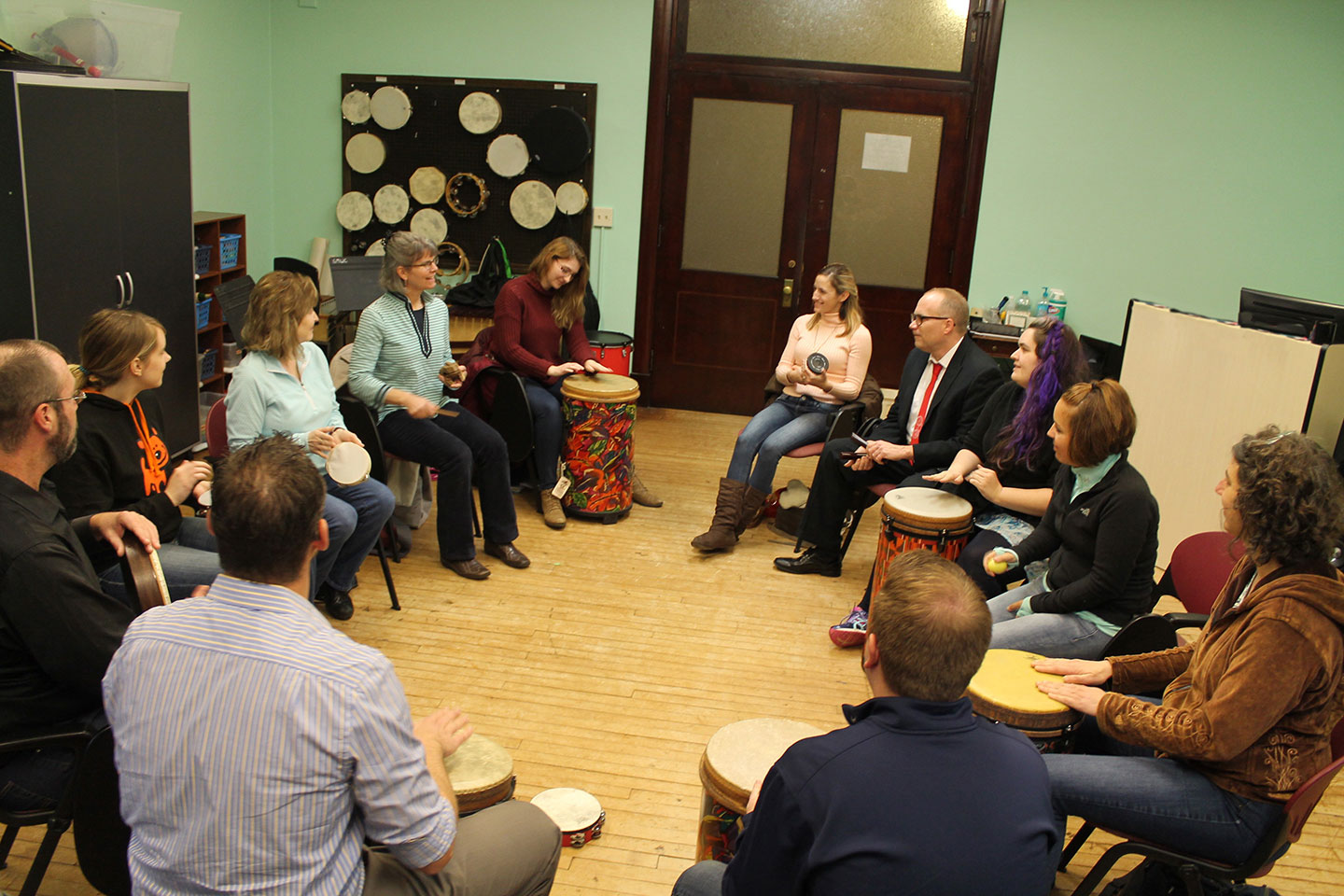 Master of Arts in Music Therapy
Enrich Lives
Deepen your current understanding of the therapeutic uses of music. Prepare yourself for a rewarding career of helping others through music. Approved by the American Music Therapy Association, this graduate program is designed for board certified music therapists who want to advance their knowledge of music therapy. SMWC is one of only two online colleges in Indiana to offer a graduate degree in music therapy.
How it works
Conveniently earn your master's degree through a distance format perfected by SMWC's more than four decades of experience.
Learn more
Our Faculty
Learn from expert faculty.
Meet us