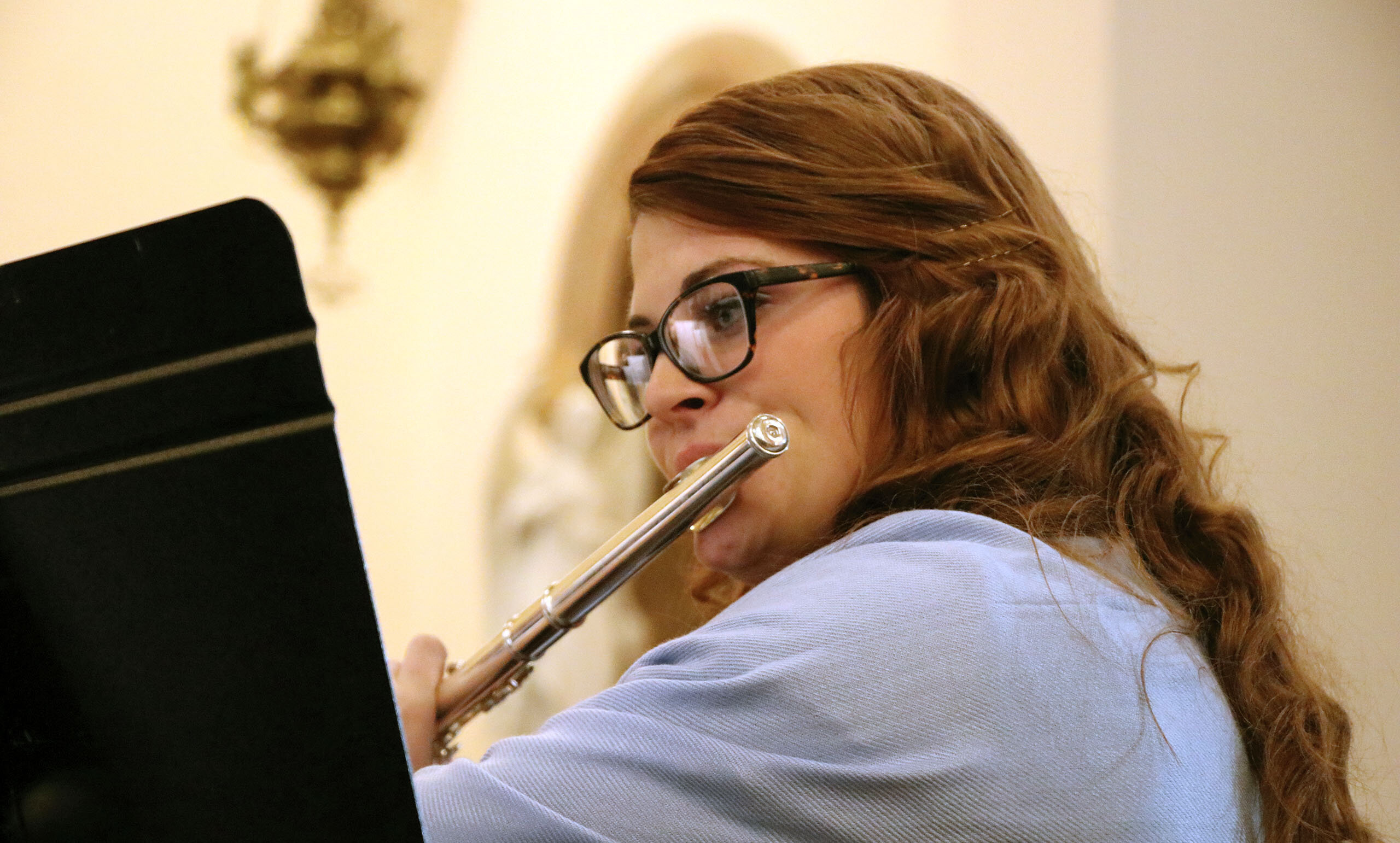 Learn more about the audition process at Saint Mary-of-the-Woods College.
How do I audition for a music program?
Auditions are required for prospective students seeking entrance into the Bachelor of Arts in Music program, the Bachelor of Science in Music Therapy program, the Music Therapy Equivalency Program, or for those wanting to add a music minor after applying to the College. All prospective undergraduate students must audition to be considered for music scholarships and complete any required interviews. Auditions and essays must be completed by the deadline provided on the website for full consideration. Each eligible auditioned student is considered for scholarships.
The Music and Theatre Department will be accepting video auditions and completing virtual interviews from August through May for admittance to the program for the upcoming Academic Year. Students are encouraged to come to campus and schedule an individual in-person audition if possible.
While live accompaniment is preferred, students can also use recorded accompaniments for their submission. Two pieces should be submitted – preferably one piece that might be performed for a state contest, and the second piece can be musical theater, folk, popular or genre. If students are applying for the Bachelor of Science in Music Therapy program, they must be accepted first as a music student (via audition) and then will be asked to interview for the program.
Both virtual and in-person interviews following an audition will include an opportunity to hear feedback on the audition, ask questions and meet the music faculty. Interviews are required for scholarships and the music therapy program.
Audition Process
In-person auditions will be scheduled individually. To audition on campus, an Audition Submission Form must be completed and submitted online.
Auditions for the upcoming academic year can either be in-person or can be virtual, with audition video recordings submitted via the Audition Submission Form.
When creating the audition video recording, the student should state one's name and the degree program of interest, what songs they will be performing, use a plain background without distracting elements and dress as if performing in person.
*During an in-person audition, the music faculty may, at their discretion, stop the performance of any piece when they have heard enough to form a judgment. Candidates should observe da capo and dal segno signs, but other repeats of more than a few bars should not be played in the audition unless a music faculty member asks for them.
**If you are interested in majoring in music therapy, you will be interviewed for the program following the MOP interview pending the results of your audition.
Audition Requirements
Instrumentalists, pianists and vocalists must perform two contrasting pieces with their intended primary instrument of study. Performances on secondary instruments are encouraged as appropriate, especially for students interested in music therapy. Sight reading may be requested by faculty during the audition for placement purposes. ISSMA (Group I) or other state high school solo/ensemble pieces are considered appropriate literature. Further requirements can be found within each section below:
Voice and Piano
Voice and Piano Candidates must perform two pieces in contrasting styles selected from Baroque, Classical, Romantic, 20th century and 21st century repertoire (can be from a solo state competition or similar). Musical Theatre, traditional folk songs, popular, jazz, or other genre may be chosen as a second piece. Piano and Voice auditions should be from memory.
Brass
Two works (solos or etudes) of contrasting styles to demonstrate technical and musical ability and minimum of 2 major scales and 1 chromatic scale.
Percussion
Snare or timpani solo and a two or four hand mallet solo. Candidates music provide their own music, sticks and mallets.
Woodwinds
Two works (solos or etudes) of contrasting styles to demonstrate technical and musical ability and a minimum of 2 major scales and 1 chromatic scale. Memorization is encouraged but not required.
Bowed Strings
One solo and one etude; minimum of two major and two minor scales and arpeggios. Memorization is encouraged but not required.
Guitar
One solo from the classical repertoire and one solo from jazz or blues repertoire. Optional to play an additional song in contemporary or pop style; one major and one minor scale.
---
Following auditions, the music faculty will conduct a short interview with each candidate to learn more about professional goals and interests, allowing time for questions.
Music Therapy candidates will participate in a longer interview with music therapy faculty following the audition. Read more about the interview process.
The music faculty will then make decisions about acceptance to the specified music program. Recommendations to the Office of Admissions/Financial Aid regarding scholarship awards will be made upon acceptance to a program. In order to be eligible for the Musician of Promise or other music scholarships, requirements for those must be met and items submitted by the deadline designated on the website.