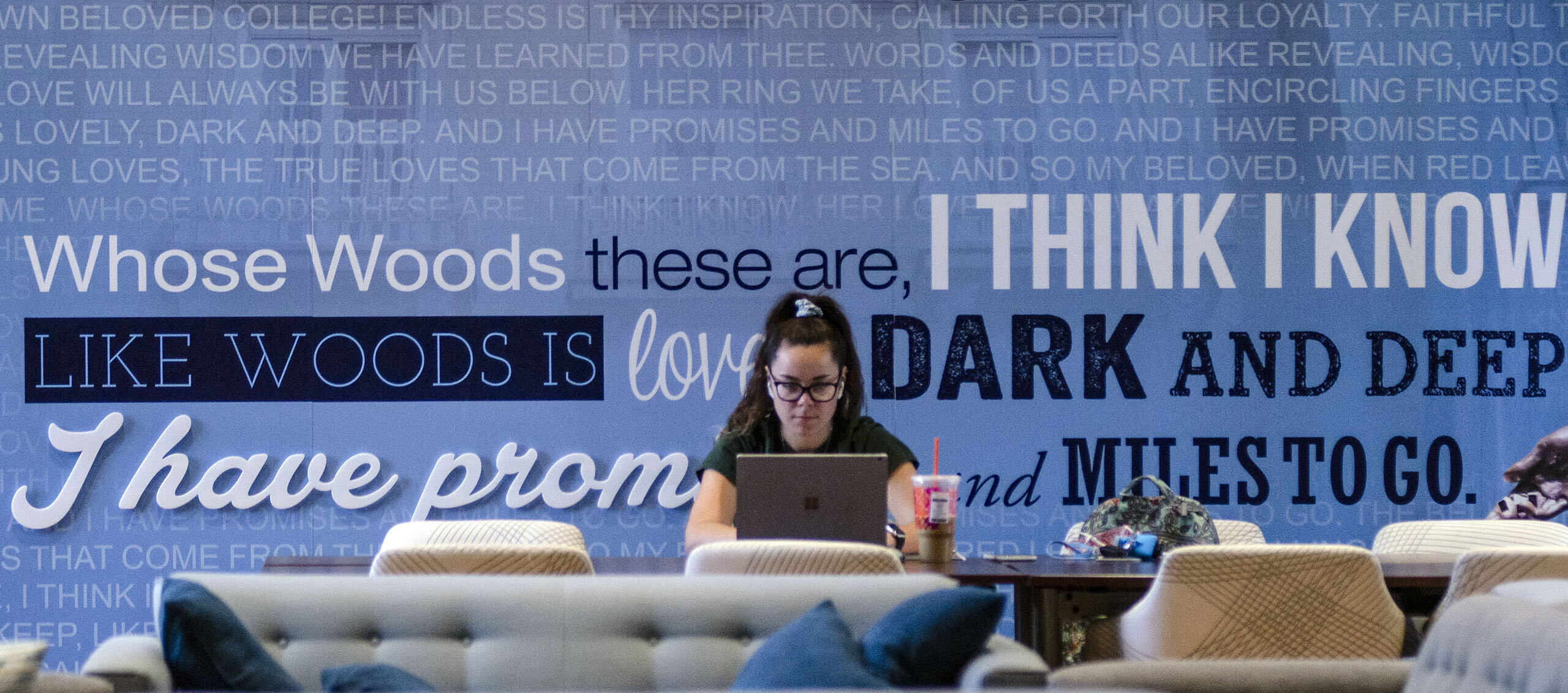 ---
---
---
Lost Rings
Have you lost your ring? For alumni who need a lost or damaged ring replaced, please contact the SMWC Bookstore at 812-535-5228.
---
License Plates
Show pride with your ride!
The SMWC license plate offers Indiana residents a way to show their Pomeroy pride while supporting student scholarships at the College. At SMWC, more than 95 percent of students rely on financial aid. Your SMWC license plate helps fund scholarships for these deserving students.
To obtain your SMWC license plate, you will be charged $40 in addition to your annual vehicle registration fees. The BMV will send $25 of this fee to The Woods, which will be used to support the Woods Fund. When given the option, please select the consent box on your registration form to allow the BMV to notify us that you are a SMWC license plate supporter.
Get it
Order your plate online through the BMV website.
Or visit your local license branch.
Check yes!
Don't forget! As you are signing up, please be sure to check "yes" when given the option to allow the BMV to share your information with us. This lets us know that you are a SMWC license plate supporter. Once we are notified, we will acknowledge your $25 gift with a tax receipt letter.
---
Music of The Woods
The "Wedding March" is available to you for your special day. Music and lyrics for "Our Lady of Providence" are also available. You can also listen to The Ring Song as performed by the SMWC Chorale on SoundCloud.
Please contact the Alumni Office by phone 888-769-0013 or by email at alumni@smwc.edu.
---