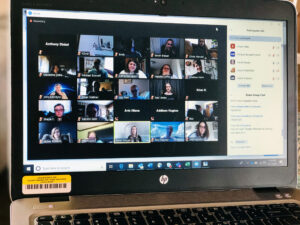 Saint Mary-of-the-Woods College (SMWC) and Terre Haute youth learned from singers and music educators who have performed at the highest level with choral ensembles across the United States. During this event known as the College and Community Choral Workshop, the music and theatre department welcomed four female professional ensemble singers virtually during the spring semester to provide instruction to SMWC students as well as to high school students in Terre Haute.
The workshops featured music inspired by women's suffrage and focused on the 100th anniversary of the 19th Amendment, which guarantees women the right to vote, and highlighted female artists and composers. Event organizer and Associate Professor of Music at SMWC, Michael Boswell, MM, believes knowledge of the time period influences singing.
"Every song is a story, and if the performer is aware of the historical context of a piece of music, it informs a better performance," said Boswell. "But I would say as an educator that the educational benefit also works in the other direction; that if we tackle music of different eras and of other cultures, we actually also learn more about the stories of those people, places and times. In many ways, music is the best teacher of history."
Each artist sang pieces associated with the suffrage movement, and students had the opportunity to interact and ask questions. The mezzo-sopranos discussed the historical roles of the alto voice and presented on female composers of the 19th century, Clara Schumann and Fanny Mendelssohn Hensel. The sopranos presented on Hildegard von Bingen and on a work from a 13th century convent in Spain known as "Las Huelgas Codex."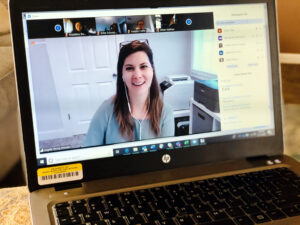 Madeline DeBaun, a music therapy major and Madrigal from West Terre Haute, confirmed that her new knowledge of women's suffrage improved her approach to the music. "This experience has changed my thought process and how I perform by reminding me the importance of knowing the background of pieces. Understanding the meaning of the song and even the composer will improve my performance."
As a member of the Madrigals, Justine Gibson said, "My favorite part of the workshops were the sopranos," The music therapy major from Terre Haute, added, "Being a soprano, I just loved their energy. They were so excited to be speaking about what they learned while researching for the workshop, that they made me excited to learn about it."
The workshops brought distinguished artists to the College and to the community to share their skills and perspectives with students. While the experiences were held virtually due to the coronavirus pandemic, faculty still thought the engagement was meaningful, creative and musically edifying for the students.
"Whether these [workshops] would have occurred virtually or in person, it gave all students the opportunity to interact with top-level performers in a way that is not possible with just watching a performance," said Boswell. "Getting that kind of personal experience and inspiration from professionals is invaluable to young performers."
The artists included:
Sarah Brauer, mezzo-soprano
Chelsea Helm, soprano
Sarah Moyer, soprano
Angela Young Smucker, mezzo-soprano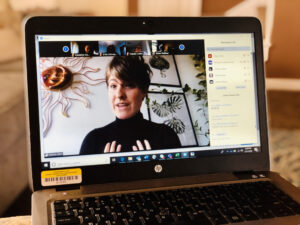 Students from Terre Haute North and Terre Haute South Vigo High schools participated in the workshops. The opportunity for high school students to learn directly from professional performers was a unique experience.
"This experience was a history and music lesson all rolled into one," said Paul Ellison, choir director at Terre Haute South High School. "In addition, the students gained some perspective about singing on a professional level. I asked each of them to write a short reactionary paragraph for me as a culminating activity. The responses I received were overwhelmingly positive. One of the more memorable ones declared an extra boost of confidence to be a member of the professional performing arts community."
Through his vision and passion for collaborative work, Boswell has been setting the standard for choral excellence at The Woods for many years.
"It's important to me to offer our students at SMWC the highest level of educational and performance opportunities available," said Boswell. "I've also come to realize that it is important for my extended community as well. Additionally, connecting with others is also important to me, so it's a great way for us to continue connecting professional-level singers with SMWC and others in the local community."
The College and Community Choral Workshop is supported by a Regional Initiative Arts Project Support grant made possible by the Indiana Arts Commission, Arts Illiana, the National Endowment for the Arts, a federal agency, and the City of Terre Haute Arts Grant.
---
Artists-in-Residence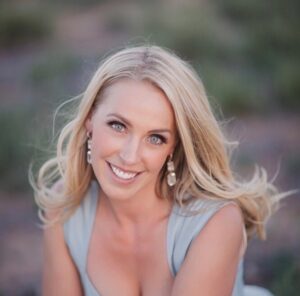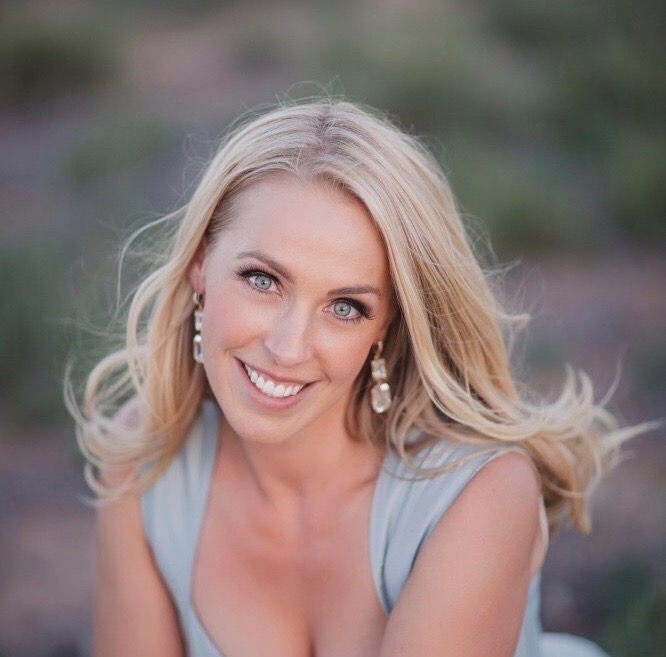 Sarah Brauer, mezzo-soprano, enjoys a varied career of opera, oratorio, choral and recital performance. She appears and records frequently with Conspirare, including on their GRAMMY-winning album "The Sacred Spirit of Russia," as well as the Santa Fe Desert Chorale.
Currently, she is pursuing a doctorate at the University of Oregon, where she also serves as an instructor. Brauer earned a master's degree in music from Rice University, and a bachelor's degree in music from the University of Southern California. She has appeared with leading musical organizations in the Western United States including the Santa Fe Opera, Santa Fe Symphony, New Mexico Philharmonic, Oregon Bach Festival, Houston Bach Society, Aspen Music Festival and the Salem Chamber Orchestra, among others. Recent solo engagements include mezzo soprano soloist for the concert-drama "Defiant Requiem: Verdi at Terezín"with the University of New Mexico, created and conducted by Murry Sidlin, Mozart's "Requiem" and Bach's "Magnificat"with the New Mexico Philharmonic, Vivaldi's "Gloria," and Dido in Purcell's "Dido and Aeneas" with the Santa Fe Symphony.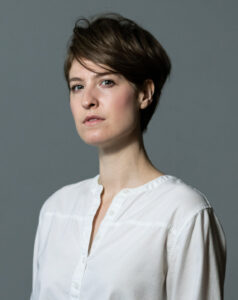 Chelsea Helm, soprano, brings a versatile voice to the concert stage with spirit and sensitivity. An active choral artist, Helm appears this season with GRAMMY-winning Conspirare, GRAMMY-nominated ensembles True Concord Voices & Orchestra and Seraphic Fire and the Santa Fe Desert Chorale. Last season she enjoyed performances with the Bach Society of Houston, the Calvin Oratorio Society of Grand Rapids, Michigan, and was a vocal fellow with the Charlotte Bach Festival, under the direction of Scott Allen Jarrett. On the operatic stage, Helm has performed the roles of Norina in "Don Pasquale" (Janiec Opera Company), Nireno in "Giulio Cesare" and Nella in "Gianni Schicchi" (Shepherd School of Music) and Frasquita in "Carmen" (Soo Theatre Project). Named "West Michigan's leading young soprano" by Opera Grand Rapids after winning their 2013 Collegiate Vocal Competition, she went on to join the company for several comprimario and chorus roles.
A Michigan native, Helm has appeared as a concert soloist with the Grand Rapids Symphony, Kalamazoo Symphony Orchestra, Muskegon Symphony Orchestra, Brevard Festival Orchestra, and with University Orchestras at Rice University and the University of Wisconsin La-Crosse. Favorite performances include the Mozart "Requiem" and Orff's "Carmina Burana." Helm holds a master's degree in voice performance from the Shepherd School of Music at Rice University, and a bachelor's degree in voice performance and music education from Western Michigan University. Also a WMU Gold Company alumna, Helm recorded a Downbeat award-winning album with vocal jazz quartet the Four Corners. Helm is based in New York City, and can be heard with The Fifth Avenue Presbyterian Church Chamber Choir and as a soloist and chorister for Bach Vespers at Holy Trinity.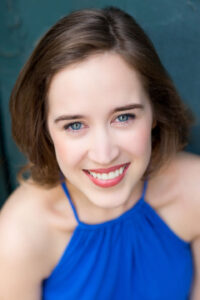 Sarah Moyer, soprano, who is known for her "purity and flawless range" (South Florida Classical Review), was exclusively featured in the 2014 Boston Globe Magazine for her work as a professional singing artist which deemed her "the kind of church singer who will rock your sacred-music world." Recent and upcoming solo work includes performances with Emmanuel Music at the Leipzig Bach Fest, Aspen Chamber Symphony, Bourbon Baroque, Cape Symphony, Seraphic Fire, Emmanuel Music, Lost Dog New Music Ensemble, Boston Modern Orchestra Project, Boston's Masterworks Chorale, Handel Society of Dartmouth College, Mistral, Les Bostonades, and her own self-produced recital "Celestial Sprites" with pianist Nathan Salazar. She has performed world premieres by Harbison, Kallembach, Theofanidis, and Runestad, American premieres by Melani and Nørgård, and can be heard as a soloist on the GRAMMY-nominated album SEVEN by Skylark Vocal Ensemble. As a choral artist, she sings frequently with Skylark, Clarion Music Society, Seraphic Fire, Santa Fe Desert Chorale, Conspirare, True Concord and Spire, among others, and is a founding member of Illumine Trio, an ensemble dedicated to making arrangements for soprano, trumpet and harp. In her spare time, she enjoys running triathlons with her husband, and expanding her refrigerator magnet collection.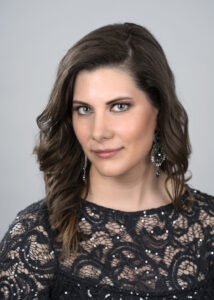 Angela Young Smucker, mezzo-soprano, has earned praise for her "luscious" voice (Chicago Tribune) and her "robust, burnished timbre" (Chicago Classical Review). Her performances in concert, stage and chamber works have made her a highly versatile and sought-after artist. Smucker has been featured with world-class ensembles including the Chicago Symphony Orchestra, Music of the Baroque, Oregon Bach Festival, Conspirare, Seraphic Fire, Santa Fe Desert Chorale, Haymarket Opera Company, Bach Collegium San Diego, Carmel Bach Festival, Newberry Consort, Leipzig Baroque Orchestra and Third Coast Baroque. In addition to performing, Smucker is currently pursuing her doctorate at Northwestern University and holds degrees from Valparaiso University and University of Minnesota. In 2016, she co-founded Third Coast Baroque and proudly serves as its executive director. Smucker also belongs to Beyond Artists, a coalition of artists that donates a portion of their concert fee to organizations they care about. She is supporting the Crohn's and Colitis Foundation with this performance.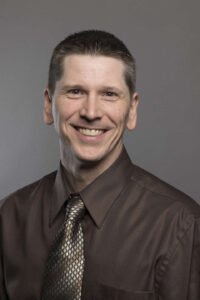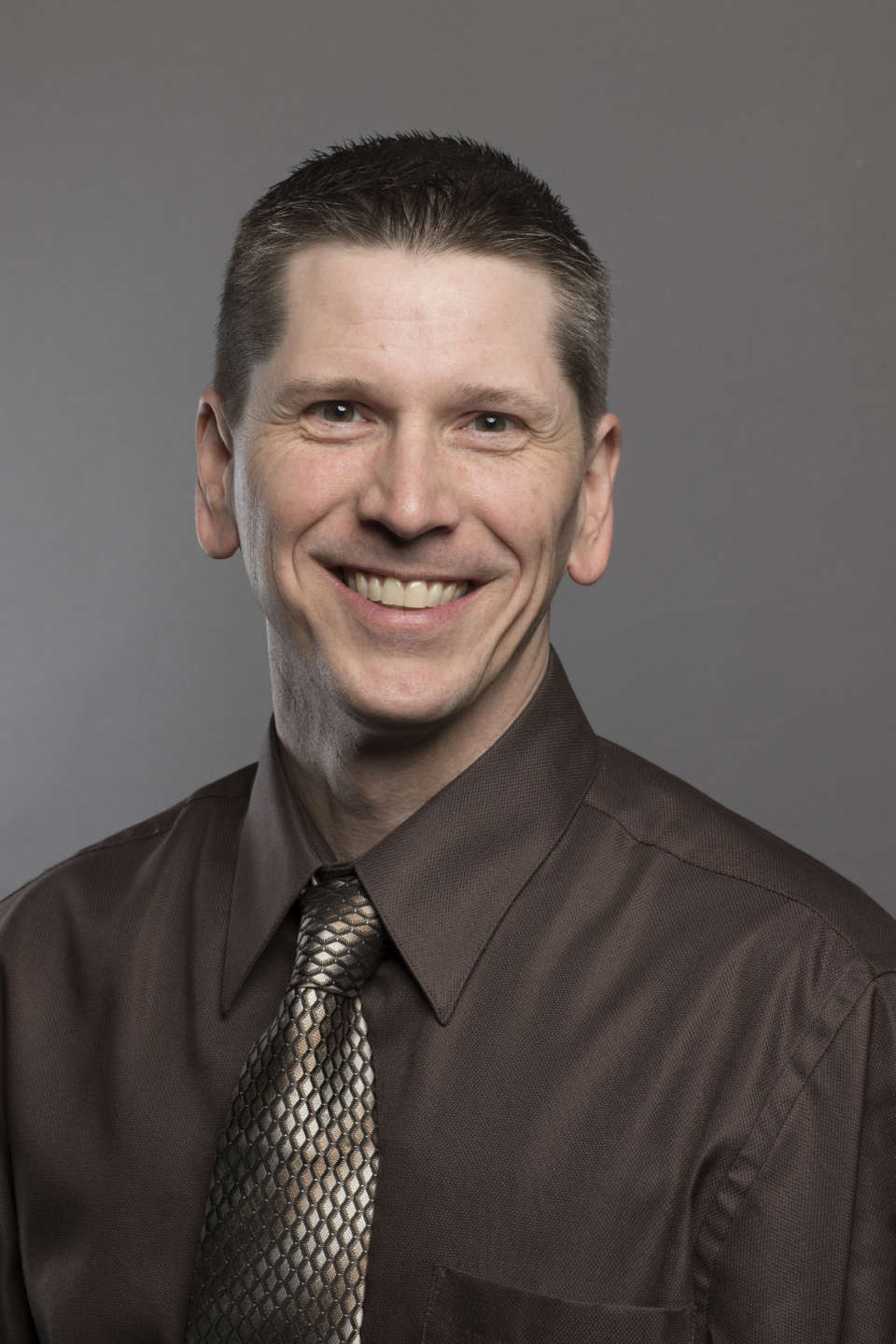 Michael Boswell, artistic director, is on faculty at SMWC where he serves as associate professor of music. He conducts the SMWC choral ensembles and teaches applied voice, conducting and other classes as needed. He was the winner of the Sister Mary Joseph Pomeroy Award for Faculty Excellence in Service in 2012 and 2018, and the winner of Faculty Excellence in Scholarship in 2014.
Boswell has performed and recorded with many of the nation's top professional choral ensembles over the past couple of decades, as well as various leading festival choruses and chamber ensembles. He sang with Conspirare on its album, "The Sacred Spirit of Russia," which won a GRAMMY award for 'Best Choral Performance' in 2014, and appears on multiple recordings with the Santa Fe Desert Chorale, as well as session recordings for Beckenhorst Press. Additionally, he was selected to perform in Carnegie Hall in 2007 in a special presentation of Bach's "Saint Matthew Passion" under the direction of Helmuth Rilling.
As a conductor, Boswell has led the SMWC choral ensembles on many local and state tours as well as the cities of Cincinnati, Chicago and New York which culminated in a performance at Lincoln Center. He has also led the choirs on international tours to France and Ireland, conducting the SMWC Madrigals to a premiere competition win at the Mayo International Choral Festival in County Mayo in 2019, as well recording and producing two CDs, "Echoes of France" and "Lineage."