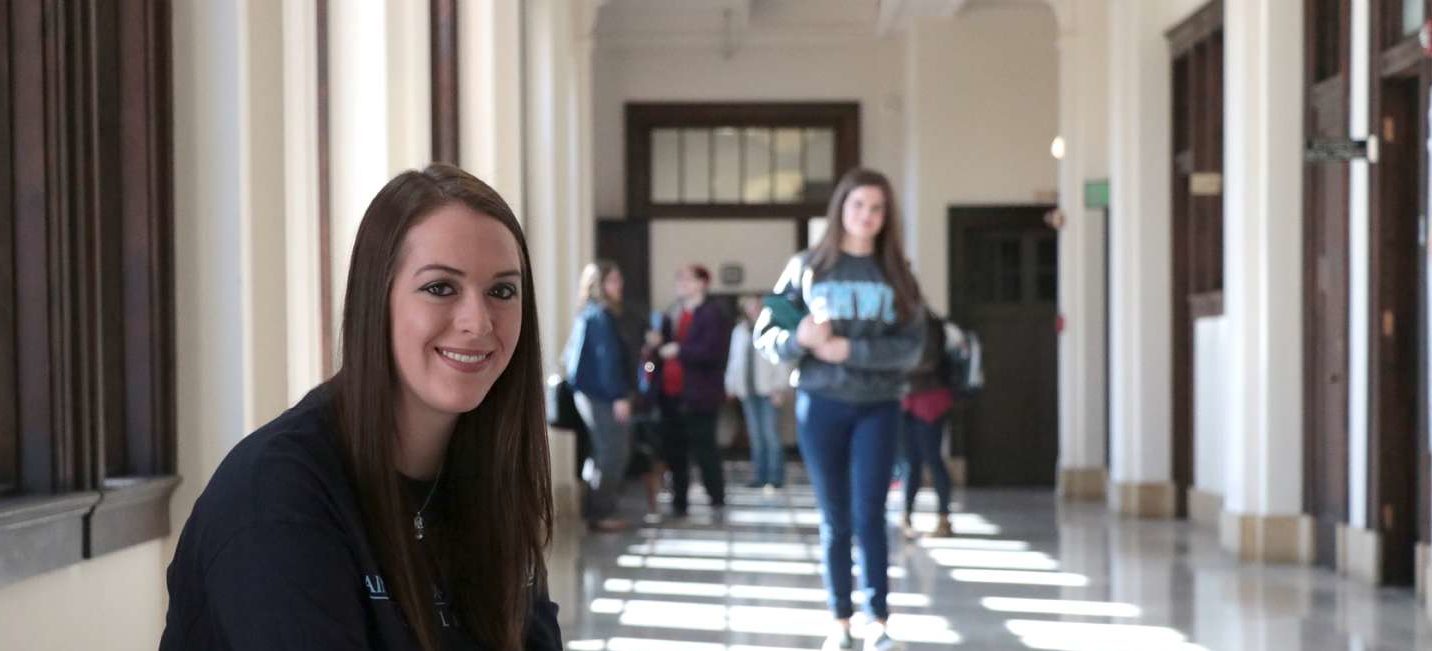 We support students and their families by providing accurate and timely information about policies and procedures relating to their student accounts. We will help you assess billing statements, account charges and payments received.
Tuition and Fees
For a detailed breakdown of tuition prices and related fees, please visit the Tuition & Fees page.
Payment Options
Several options are available to students to pay their accounts:
Financial Aid
Preferred methods of payment include electronic check (ACH), paper check or money order. Credit and debit cards incur a 3% convenience fee and are only accepted online via your portal.
Pay by one-time or reoccurring ACH from checking or savings here.
Student Accounts Office accepts cash, checks and money orders only.
Student Records
Students can access their account online by visiting their student portal and selecting the appropriate link. Students can view account details, make payments and view other personal details by visiting My Finances.
Student Stipends/Refunds from Financial Aid or Loans
Student accounts that have a credit balance from financial aid, or loans will have a stipend/refund check issued by the 14th day following the posting of the credit balance. Checks will be mailed to the student's home address unless the Student Accounts Office is notified in writing or email to hold the check for the student to pick up in the Student Accounts Office. Credit balances due to student overpayments can be held for future charges if the student makes the request in writing. Held funds may be returned to the student at the end of the school year.
Failure to Meet Financial Requirements and Account Holds
Students with an outstanding balance will have a hold placed on their account. Holds will restrict students from registering for classes, receiving diplomas and receiving official transcripts. The account must be paid in full in order for the hold to be removed.
Failure to comply with these requirements prior to the beginning of the term will result in the student's registration being revoked, and the student will not be able to attend classes or move into the residence hall, if applicable.
A hold will be placed on student accounts that are past due. This means a student will not have access to transcripts, will not be able to register, or receive a diploma. The account will be turned over to a Collection Agency after a reasonable time is allowed. Delinquent accounts that are placed into collection will be charged for all related costs.
Campus, WOL, and Graduate Withdrawal Policy
If a student withdraws following registration, the student pays tuition according to the schedule per the current undergraduate and graduate college catalogs.
Title IV Funding
If a student withdraws, fails or does not attend all scheduled courses, the college is obligated under federal regulations to recalculate the amount of financial aid the student has earned, based on the percentage of time completed in the term. The college tuition refund policy does not mirror the federal guidelines. As a result, the student may owe a balance due to the College.
The law specifies how the school must determine the amount of Title IV program assistance that you earn if you stop/never attend or withdraw from school. The Title IV programs that are covered by this law are: Federal Pell Grants, Iraq and Afghanistan Grant, TEACH Grants, Federal Direct Loans, PLUS Loans and Federal Supplemental Educational Opportunity Grants (FSEOG).
When you stop/never attend or withdraw during your payment period or period of enrollment, the amount of Title IV program assistance that you have earned up to that point is determined by a specific formula. If you received more assistance than you earned, the excess funds must be returned by the school and/or you. If you received less assistance than the amount that you earned, you may be able to receive those additional funds. For more information, visit the following: Treatment of Title IV When a Student Withdraws or Stops Attending
Forms
Visit the WoodsNet for a complete list of Student Accounts Office forms that are available online.
Tax Records
Every year, SMWC issues form 1098T to its students in all programs. This form gives necessary information in order to prepare your (or your parents') tax return. Information provided on this form will be student identification; tuition charged for the year (in this case the year will consist of three semesters Summer, Fall and Spring); scholarships and grants applied to the account for that same timeframe; and whether the student was full-time or part-time.
The 1098T forms prepared by SMWC do not indicate the amount of payments made to a student's account other than scholarships and grants during the year.
For more information on 1098Ts and educational credits, please visit the IRS's website.
Student Services
The Student Accounts Office offers several services for students, please contact the Student Accounts Office to see what we can do for you.
Delinquent Balances
Students whose accounts are not in good standing are not entitled to receive transcripts, diplomas, or certificates. Delinquent accounts are subject to a monthly service fee.
Delinquent Account Collections
If it is necessary to forward a delinquent balance to the College's collection agency, all reasonable collection costs, including attorney fees and other charges necessary for the collection of any amount not paid when due, will be the responsibility of the student.