By BJ Riley '16
Director of Marketing
This isn't his first rodeo, says Enzley Mitchell IV, Ph.D., who will launch the inaugural men's basketball program this fall as head coach. He has done it before. As a matter of fact, he has done it twice.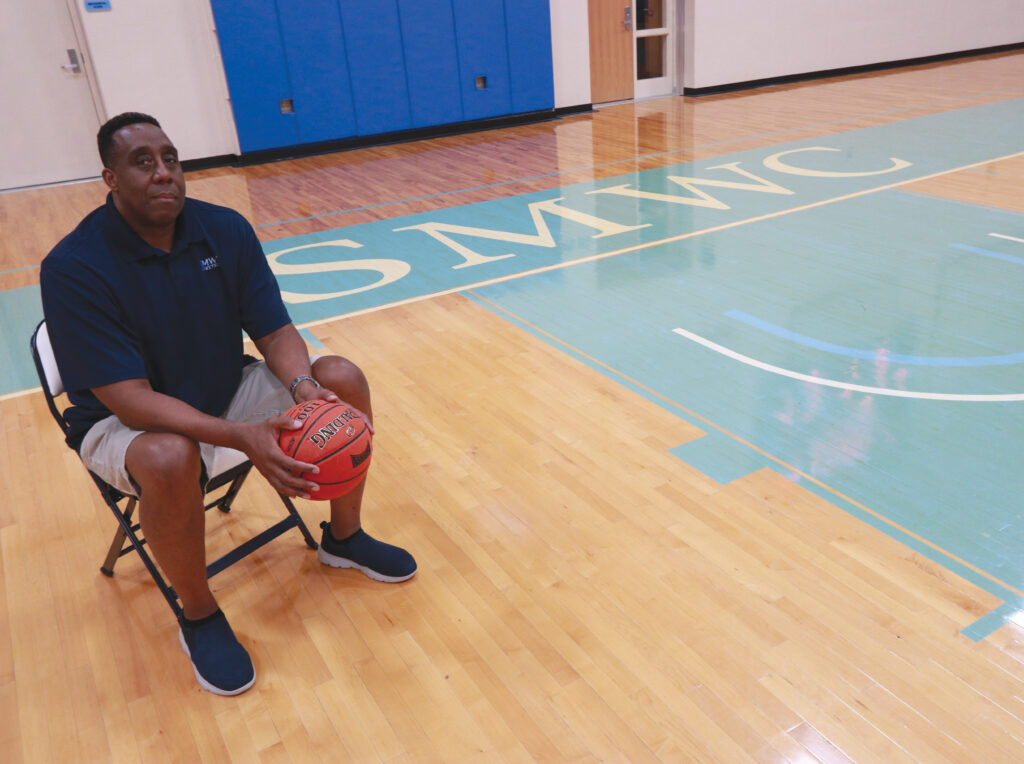 When Coach Mitchell accepted his first college head coaching job at Northern New Mexico College in 2008, he was also named as athletic director and given the task of launching their intercollegiate athletics program.
"I had to start an athletic program from scratch and a men's basketball team," Mitchell said.
In 2010, he was named athletic director for Illinois Institute of Technology (IIT) and began to move forward to transition IIT from the National Association of Intercollegiate Athletics (NAIA) to the National Collegiate Athletic Association (NCAA) Division III. To make that transition, in 2012 he announced IIT would add men's basketball in 2012-13 along with women's basketball and women's lacrosse in 2013-14. He again served as the head men's basketball coach, rebooting a team that had been disbanded a few years before his arrival.
Starting a team from scratch is sort of old hat for Mitchell. With Indiana's long history with and love for basketball, he jumped at the chance to be the inaugural men's coach at SMWC — taking the floor in the Hamilton Arena with the first men's team.
"We already had an established athletics program with a lot of history and tradition, and it was just a matter of adding a sport," he explained.
Mitchell admits that recruiting for SMWC was a bit tougher than in his past, but he explained it is partly due to his recruiting style.
"I like to recruit above my level and look for talent at higher levels of play," he said, referring to his recruiting style as "old school."
"I like to get into a gym on a Tuesday or Friday night and watch a varsity game. There is no substitute for that kind of recruiting, especially at a small school like SMWC," he said.
He looks for the same traits in all the student-athletes he recruits — scholarship, talent, coachability and character — and emphasizes that the student part of the student-athlete equation is equally important to their success in college. He says he is working to build a culture of student achievement, hard work and stellar conduct, both on and off the court.
"At the end of the day, it is about being a family," he said.
If starting a men's basketball team from the ground up is not enough, Mitchell assisted in launching a new sport management major, which begins this fall.
"This can help prepare students for a lot of great careers where they can work with kids and make a difference impacting the lives of young people," he said.
As an instructor, Mitchell knows the importance of being a good student and believes this additional major will expose students, athletes and non-athletes, to a segment of sports that they may not have considered before.
The men will take the court in their first home game in Hamilton Arena in the Knoerle Sports and Recreation Center on October 30 against Miami University-Hamilton.
Athletic Highlights

In April, the College announced men's volleyball would be added as the 15th intercollegiate scholarship sport, taking the court in the spring of 2023.

Ron Prettyman, with a strong history of higher education athletic administration, joined the SMWC athletic department as interim athletic director for academic year 2021-22, to help guide the College through the transition to NAIA.

In late June, President King announced SMWC would add sprint football as the 16th intercollegiate scholarship sport in fall 2022. The College is also a founding member of the Midwest Sprint Football League (MSFL), joining five other founding schools. The MSFL is the second league of its kind along with the Collegiate Sprint Football League (CSFL) established in 1934. Sprint football follows the rules of collegiate football and has a player weight limitation of 178 lbs.

In July, SMWC became part of the National Association of Intercollegiate Athletics (NAIA), moving from United States Collegiate Athletic Association (USCAA).

As a part of NAIA, SMWC was accepted into the River States Conference (RSC) in July, joining other Institutions in Indiana, Kentucky, Pennsylvania, Ohio and West Virginia.
---
This story appeared in the 2021 fall edition of Onyx Anneau. View the full edition online.