It was a good year for nurses at Saint Mary-of-the-Woods College. With the first cohort of family nurse practitioner students being fully board-certified, the young nursing program is seeing exponential success.
The MSN/family nurse practitioner program began in 2018, with its first cohort completing courses last summer. They took their board exams within two months of completing the program, fully certifying the first cohort to practice.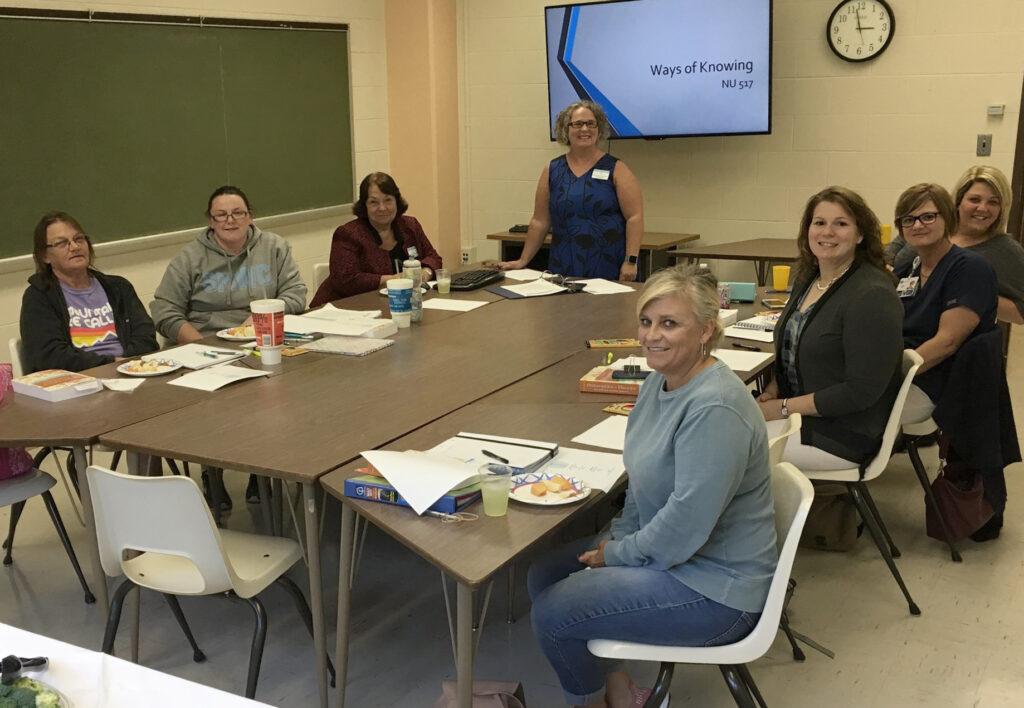 To FNP Program Director Felicia Stewart, DNP, FNP-C, RN-BC, this is a huge milestone for her students and the program. Starting a program means the materials and courses haven't been refined and polished yet, but she didn't let that disadvantage deter her.
"These students were resilient, focused and quickly shifted when they would become discouraged or frustrated," Stewart said.
Much of the program, specifically the clinical hours required, took place during the pandemic. Creating clinical partnerships can already produce a challenge, but it was especially difficult in such a tumultuous time.
"Have a global pandemic begin at the time for the students to enter their clinical experiences not only complicated securing clinical sites, but also limited the exposure to patients due to reduced patient volumes at most outpatient primary care practices," Stewart said.
The minimum requirement to be eligible to take the board exam is 500 patient hours, Stewart explained. Students had to be in clinics more often than two days a week to attain the required hours.
Luckily, students were able to achieve their hours and pass their board exams. Stewart attributes some of the success to the small class sizes.
"Relationships were established quickly for the small cohort, and that likely had an effect on their 100% retention rate from program start in fall 2018 to program completion in summer 2021," Stewart said.
There are two organizations students can choose to take their exam through — the American Academy of Nurse Practitioners Certification Board and the American Nurses Credentialing Center. The AANPCB 2020 pass rate for first attempt test-takers was 85% for the FNP exam. ANCC had an 89% pass rate for first attempt test takers for the FNP exam. Statistics for 2021 are not available yet.