By Kaylie Meehan '22
The Woods is a place for growth, in more ways than one. From freshman year, just little acorns ready to become something new, to senior year, finally big, leafy oak trees with deep roots within your community, something changes. It's not just your level of education that changes you as a Woodsie – it's something much bigger.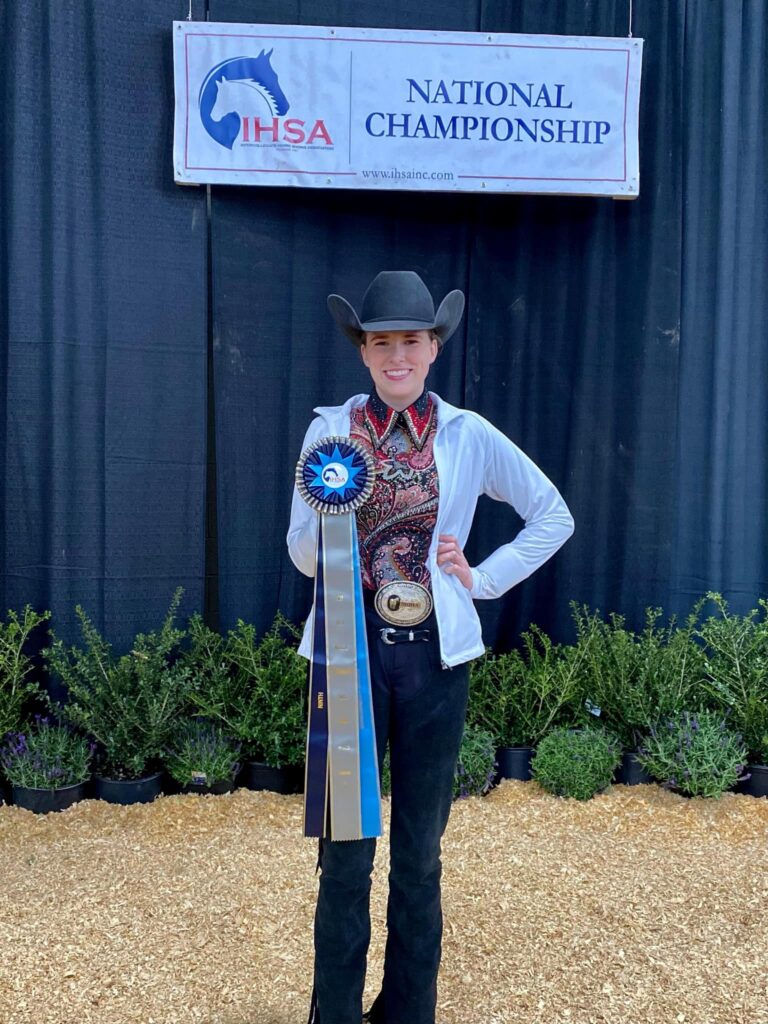 The Woods offers so many opportunities for growth and change, from discovering new interests to making new connections and everything in between. Take it from me! As a high school senior, I had next-to-no experience with horses: no riding lessons, no barn management skills, nothing. Three weeks ago, I competed at IHSA Nationals with my equestrian team (which I also captained) and graduated with a degree in nursing all in one weekend. I spent four years working for both of those moments and discovered so much about myself that I never knew. Through reaching out for new experiences in college, I found a lifetime of mentorship, friendships and skills that I never could have seen myself with. I accredit it to a small-school community and a willingness to welcome change. The Woods is the perfect place for discovering yourself.
There are so many clubs, athletic teams and organizations on campus that allow us to branch out and try something new, but I think the real growth happens elsewhere. The most valuable part of being a Woodsie is the connections you make with other students, staff and community members that will forever be a piece of your life. As a student, you meet countless people from every walk of life. Take every opportunity to cherish their experiences and learn from them, whether or not their message matches your outlook. When you open yourself up to new people and experiences, you'll unlock so much potential for growth and change.
Whether you are an incoming freshman or your time at The Woods is coming to a close, take every opportunity to discover something new, learn more about someone you've met and self-reflect on how far you've come and how far you've yet to go!
---
Kaylie Meehan is a 2022 graduate from SMWC. She earned a bachelor of science degree in nursing and was very involved on campus in clubs and organizations, including the student nursing association, presidential corps, collegiate horseman's association and was a rider for the equestrian team. In her free time, she enjoys photography and volunteering.