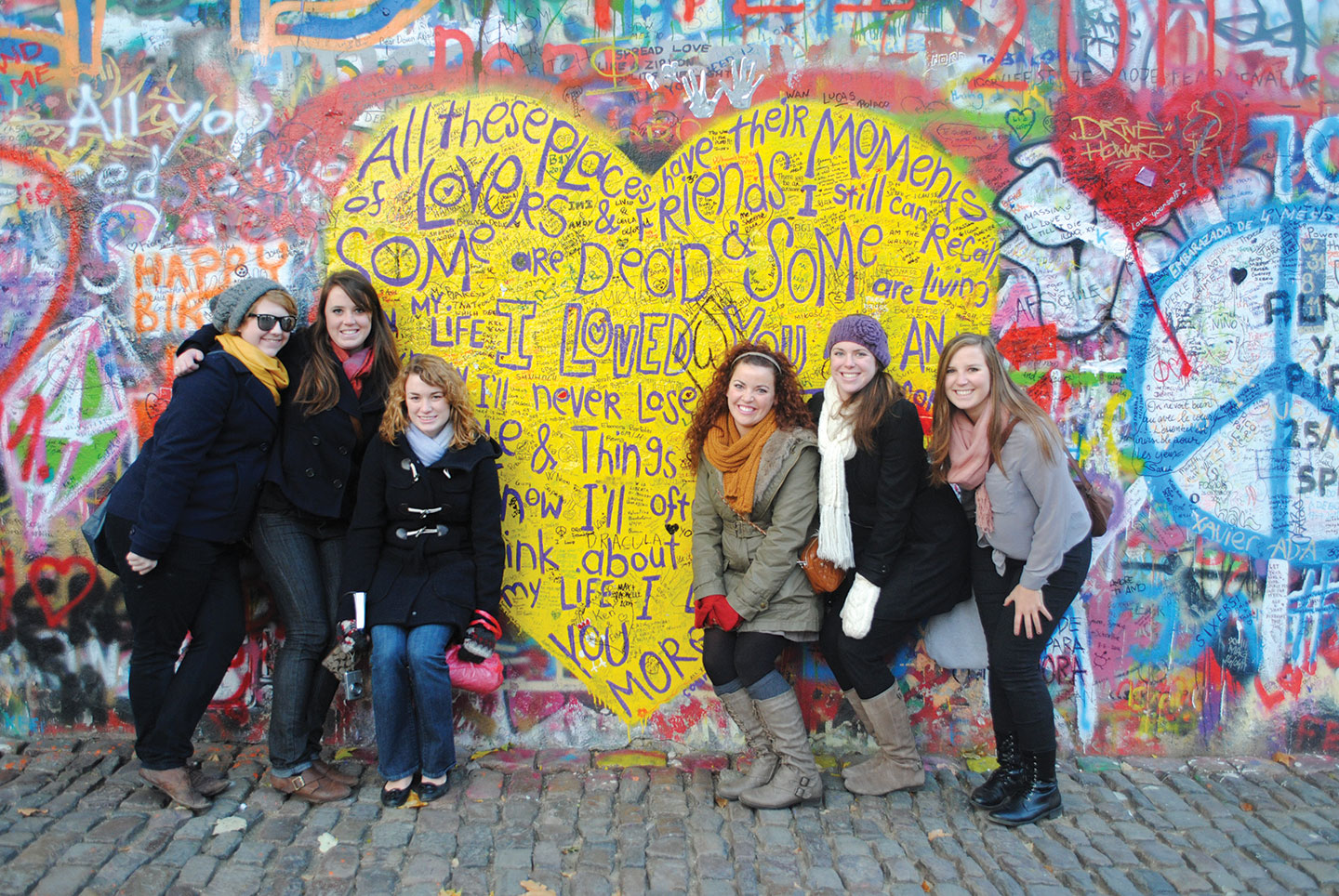 The world is your classroom
Your college years are some of your most formative. It is also your time to experience different ways of life and explore various perspectives. There are some experiences you can only get through study abroad.
In this interconnected world, the experiences and perspectives you get through international study can help you become a well-rounded person who is prepared to tackle what lies ahead. Studying abroad gives you control of your future by broadening your perspectives and enhancing your professional potential. With more than 25 majors, SMWC students with a variety of interests can benefit from studying abroad.
Earn college credit while visiting placed you've always dreamed of seeing. SMWC students have studied in places like Belize, France, Germany, Great Britain, Ireland, Italy, Scotland, Taiwan, Argentina, and New Zealand. Programs can last from several weeks to several months and, in many cases, financial aid can be applied to at least some of the costs.
Achieving cultural literacy in another country — some understanding of another perspective on the world — will deepen self-understanding, and will contribute to a greater understanding of your society and your values. The influence and effect of this cultural exploration will last a lifetime.
Faculty-led Programs
At SMWC, students have the opportunity to travel abroad through a faculty-led program. This type of study abroad program is a great opportunity to experience other cultures, visit interesting sites while traveling with other SMWC students and a faculty member. All faculty-led programs are based on a three (3) credit course with a customized travel component. These programs take place during spring break or during the first 2 weeks in May.