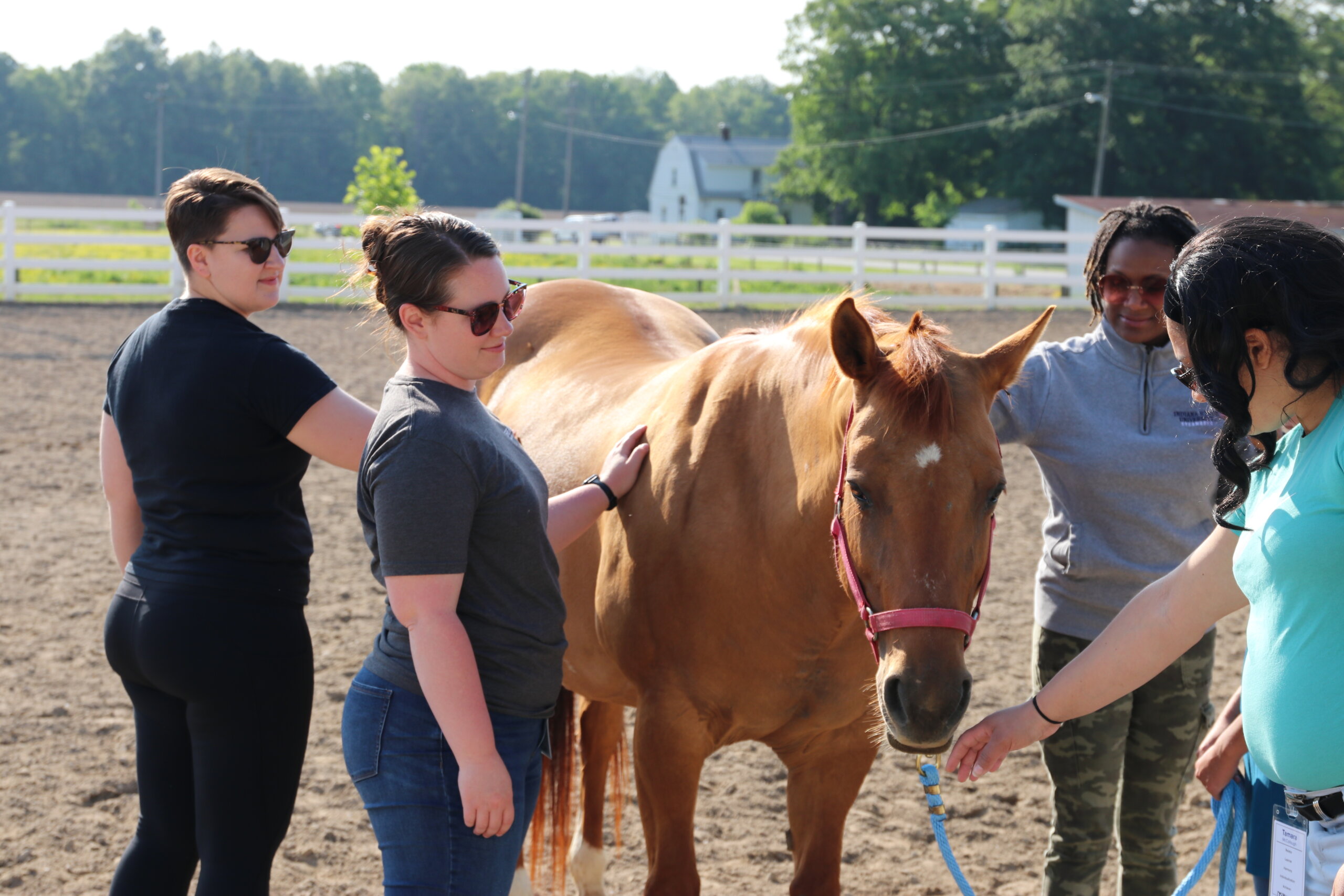 As a college graduate, you stand to earn more than someone who holds a high school diploma. The investment you will make in yourself is worth it. There are a variety of ways to pay for college. Explore them here.
FAFSA (Free Application for Federal Student Aid)
Filing the FAFSA should be your starting point when looking for funds for college. Some states, colleges and organizations require the application for consideration of their awards. Indiana residents are required to complete the FAFSA by the April 15th deadline to be considered for state grants. To file your FAFSA please go to: www.studentaid.gov
Payment Plans
Payment plans are a way for SMWC students to spread their tuition costs over a semester, interest free. More information about payment plans can be found on the Business Office's website.
Direct Lending and PLUS Loans
Student loan options are available through federal programs. Examine your options and pursue other information.
Private Student Loans
Before students or parents consider private educational loans, SMWC encourages them to search for outside scholarship options, student employment and maximize their federal loan eligibility. Federal loans offer many benefits, such as various repayment options, deferments, forbearance and caps on interest rates.
Federal Loan Program
Current Interest rate
(2022-23)
Undergraduate Borrowers – Direct Subsidized & Unsubsidized Loans
4.99% fixed
Graduate or Professional Borrowers – Direct Unsubsidized Loans
6.54% fixed
Parents and Graduate or Professional Students – Direct PLUS Loans
7.54% fixed
There will be disclosures the lender must provide to borrowers:
Application and Solicitation Disclosure – provided when an application is submitted.
Borrower Self-Certification Form – Private loan borrowers must complete a Self-Certification Form. All forms should be sent directly to your lender and not the Financial Aid Office. We cannot forward these forms to your lender.
Loan Approved Disclosure – Sent after credit is approved. This disclosure provides information about terms of the loan. The borrower must accept the loan term within 30 days of receipt for the application to proceed.
Final Disclosure – Sent after the borrower has accepted the terms of the loan and after the school has certified the loan amount (this happens prior to disbursement). The loan cannot be disbursed to the school until up to 7 days have passed from the lender sending disclosures to the borrower.
Compare Private Loans
SMWC does not endorse any lender represented. SMWC encourages students and parents to research the best possible option for them.
When considering loan repayment options, check out our Loan Consolidation and Refinancing (INvestEd) page.
Outside scholarship opportunities:
We encourage students to search for outside scholarship opportunities to assist with their educational costs.
High School Counselor
Community Foundation
Student/Parent/Spouse employer reimbursement
Clubs & Civic organizations
Military benefits
Vocational Rehabilitation services
Secure Internet searches
Be cautious…never pay for scholarship assistance!