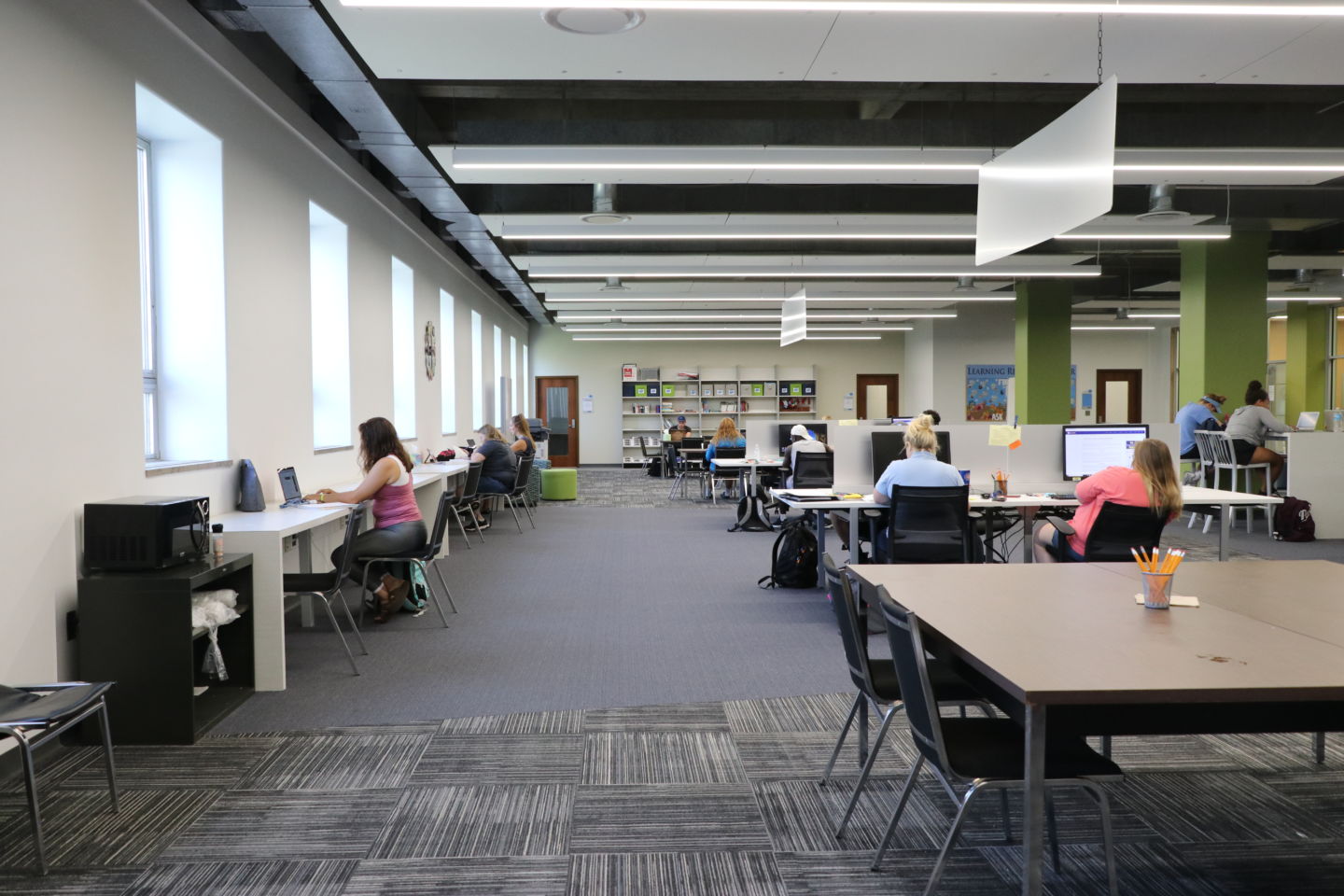 Students with Disabilities
The Disability Support Services at Saint Mary-of-the-Woods College is committed to providing students with documented disabilities services and resources to equally participate in college programs, courses, and activities as those without a disability. Whether you have a temporary or permanent condition, you can register for services through one of our HIPAA-compliant forms in the links below.
Note: you will need to provide the contact information of a licensed professional in medicine or psychological services currently providing treatment in your care.
A reasonable housing accommodation allows a student to equally enjoy campus housing as those without a disability, which includes emotional support (ESA) and service animals. However, please understand that an ESA (Emotional Support Animal) is not considered a service animal and can only access student housing upon approval, whereas, a service animal is trained to perform tasks for people with disabilities. Service animals are allowed access to all public areas where access is permitted.
Information obtained is used only to provide accommodations or services on behalf of the student. Faculty or staff will not have access to the information submitted. Students are not required to disclose their treatment or diagnosis upon receiving approval from DSS.
If you are a high school counselor or parent of a student recently admitted to Saint Mary-of-the-Woods College, you may upload documentation, such as an IEP or verification letter, on behalf of the student below. All information submitted is secure and strictly confidential.
If you have specific questions pertaining to reasonable accommodations, please email our ADA advisor.