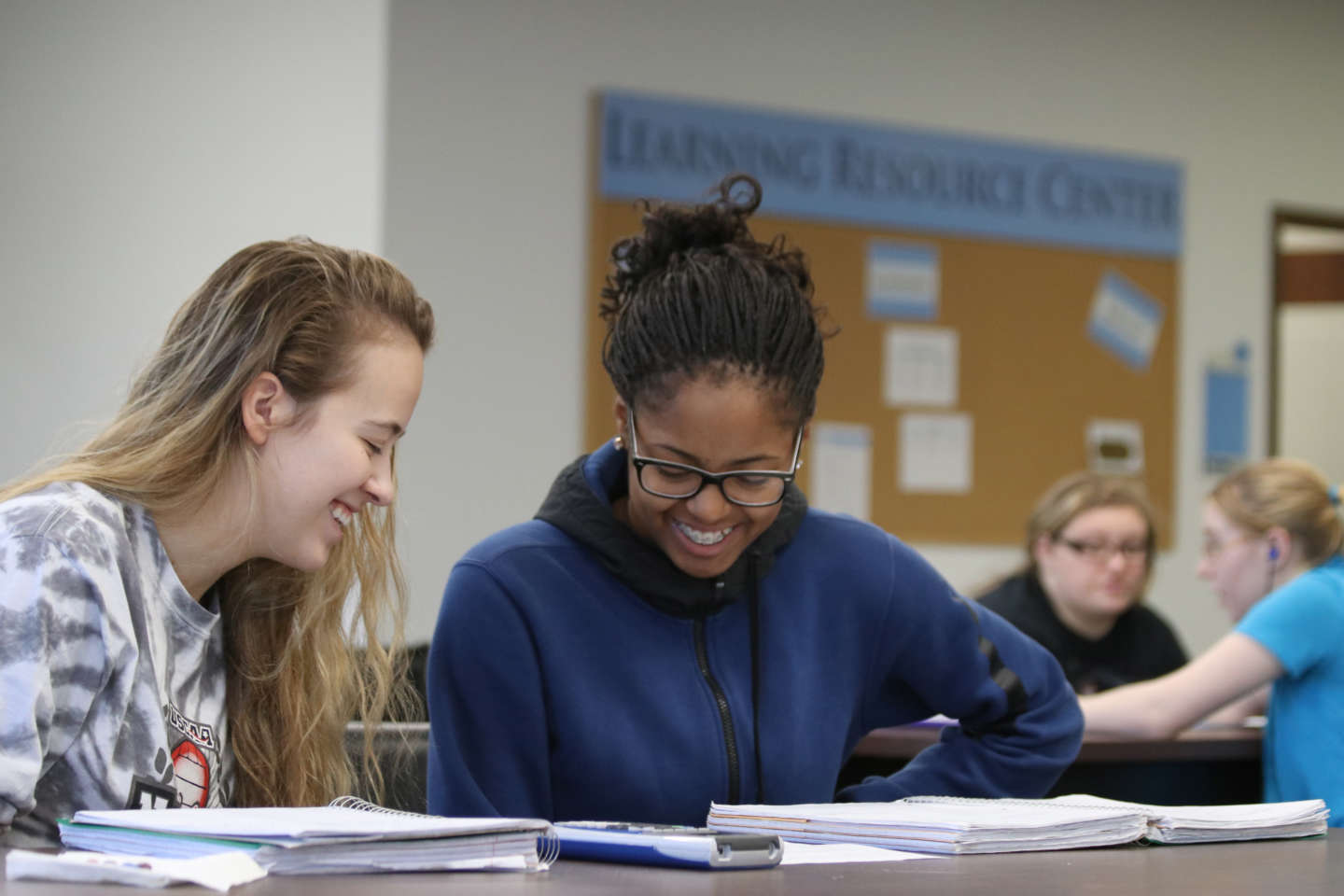 Tutoring is currently taking place by appointment only, and is offered online and face-to-face.
To schedule a tutoring appointment:
Select the appropriate course, day and time for your tutoring appointment
Make sure to answer any additional questions including how you want your tutoring appointment to take place (online or campus)
Once you complete the appointment request, you will receive a confirmation email. The email will contain:
Tutoring appointment information (day, time, course and tutor)
A Zoom link for online tutoring

If you did not select online tutoring for your appointment, disregard the link and go to the LRC for your in-person tutoring appointment.
Please remember when you are using the LRC:
Clock in upon arrival using the blue kiosk computer
Always wear a face mask
Come prepared with course materials
Practice social distancing or remain behind the table-top plastic barrier during tutoring appointment
Use sanitation supplies to clean up the workspace after use
Clock out when leaving
If the course you need assistance with does not have an available tutor, we encourage you to do the following:
Contact LRC@smwc.edu to inquire about tutoring options
Contact your instructor for additional assistance or possible tutoring
Graduate Students
Currently, the LRC is staffed only with undergraduate student tutors with the exception of our Writing Center Director. Please see the Writing Center tab for more information.