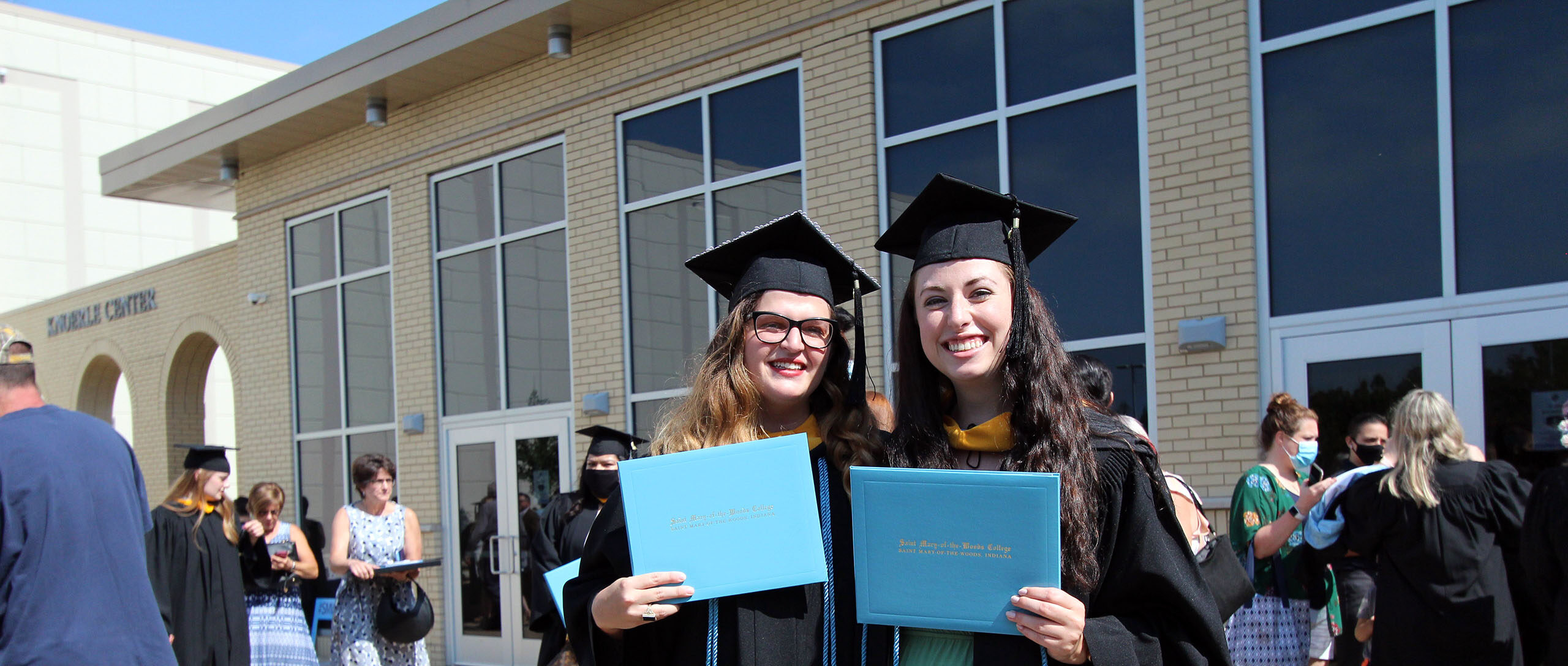 Graduation Gown, Cap, Hood, and Tassel
Each student participating in Commencement will need to wear Commencement garb (gown, cap, hood) for Commencement. You do not need to purchase these items; the College has a supply and will loan them to you. Graduate students have the option to purchase their Academic hood. Each student will also receive a tassel which is theirs to keep. Following Commencement, all borrowed items are to be returned to the rotunda in Guerin Hall.
Baccalaureate and Commencement Dress Code
Dark shoes (please wear dress shoes that are comfortable for walking)
Dress or dress pants – pants should be dark-colored (black, navy or charcoal)
Flowers and jewelry will not be permitted on the graduation robe
Special Needs Guests
Special needs guests who are in wheelchairs, use crutches and/or walkers, or are hearing impaired, etc. are encouraged to arrive half an hour early. Please be sure to indicate if you have special needs guests on the participation form. If you have already submitted your form, email information about your special needs guests to lbehringer@smwc.edu.