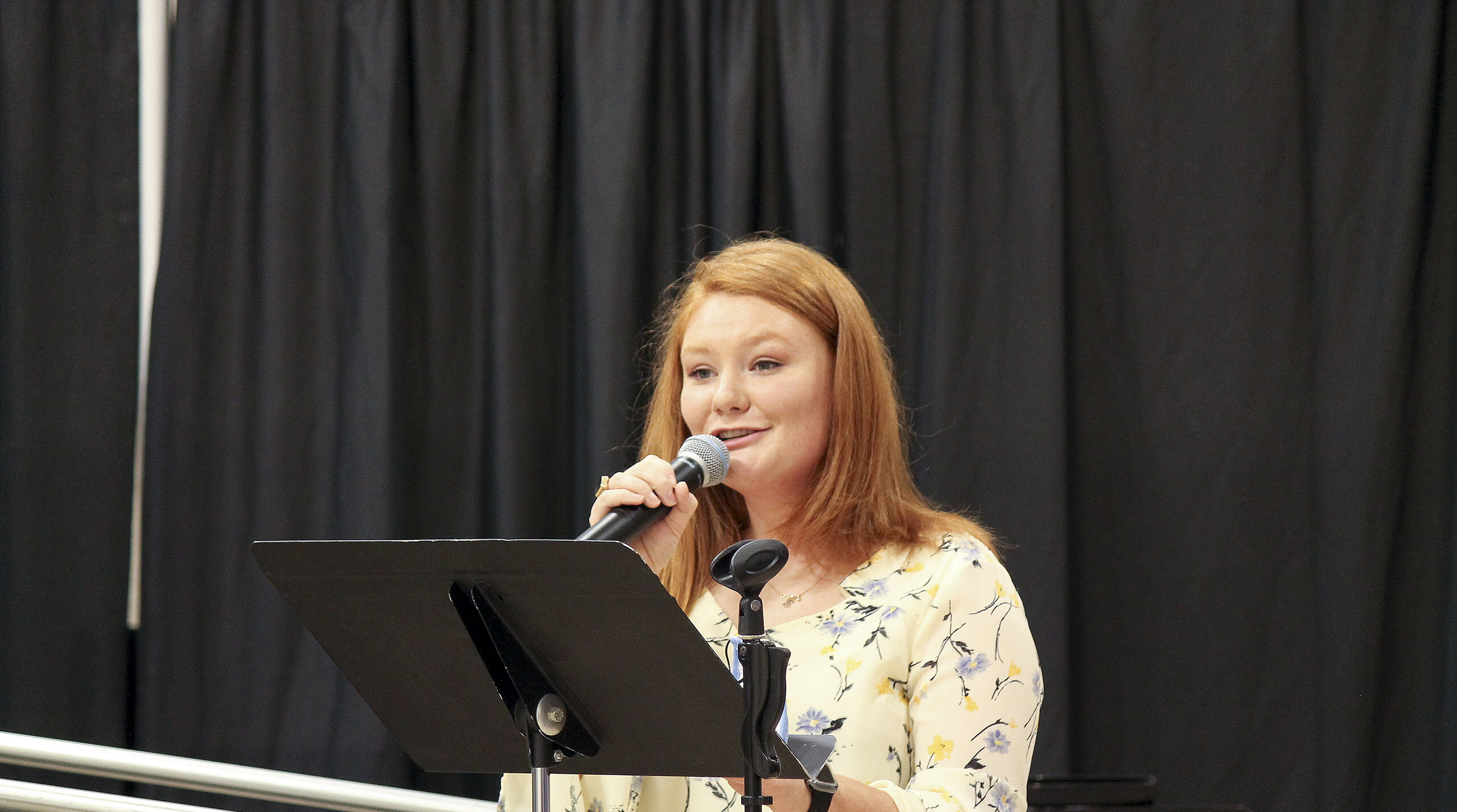 Student Commencement Speaker
Saint Mary-of-the-Woods College (SMWC) is excited to offer the opportunity for a student speaker to give the annual Commencement address. The student speaker should be relatable and a good representative of the graduating student body. In order to determine the student speaker, nominations can be submitted by students, staff or faculty and an application with various information will be collected. A final selection will be made after an audition of the student's proposed speech.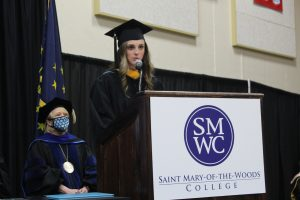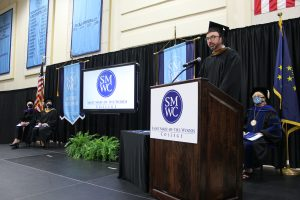 Please consider nominating a peer or yourself. Students may self-nominate or be nominated by students, staff or faculty of SMWC. The brief nomination form collects information about the nominee. If you are nominating someone else, a short recommendation letter should be included.
Students must have a cumulative GPA of 3.0 or greater and must submit the following: recommendation letter, resume, outline of the intended speech that resonates with SMWC's mission and values, conduct review and recorded audition of the speech. Speeches should be approximately 10 minutes in length.
A committee of faculty and staff will evaluate the auditions and select a speaker from the pool of nominees.
Nominations are due by January 30, 2022. Interviews and auditions will occur in February with the final selection announced in March. The speaker will give their address during the ceremony on May 7, 2022.
For the Nominee
When preparing the outline and audition, keep in mind the following:
Message and Theme
Is the speech inspirational?
Will it be embraced by the SMWC student body?
Is the message universal to all (minimal use of references to specific individuals)
Does the message relate to the mission, vision and values of SMWC?
Creativity
Is the speech unique and memorable?
Organization and Length
Does the speaker communicate their thoughts completely, clearly and in an organized manner?
Does the speaker adhere to the timeline?
Presentation Style and Use of Language
Does the speaker have an effective presentation style? (Good eye contact, appropriate volume/rate/pronunciation, confident body language, minimal use of vocal fillers such as "umm.")
Does the speaker use correct grammar and effective use of language for the situation (constructive, clear, concise, concrete and not too familiar for a formal setting)?
For the Nominator
Keep in mind the following requirements:
Does the speaker meet all of the qualifications such as:

Being on track to graduate
3.0 GPA or greater
Good conduct review
On-time submission of forms and information