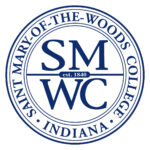 Starting this fall, Saint Mary-of-the-Woods College (SMWC) will be home to yet more opportunities for students to learn, socialize, compete and have fun.
SMWC will add club sports to its student life offerings, kicking it off with dance and cycling, the College has announced. "SMWC strives to provide a rich campus life experience for students and we believe the addition of club sports will help to increase student engagement, satisfaction and retention while also increasing enrollment in the campus program," said Brennan Randolph, vice president for enrollment management.
An integral part of campus recreation, the club sports program will bridge the gap between intramural sports and intercollegiate athletics. Aimee Janssen-Robinson, director of student affairs, said the program will provide additional opportunities for students to engage socially, to enhance skills in their respective sports and to develop as leaders. All SMWC students are eligible to participate.
The dance team is a high-energy co-ed team which will deliver plenty of entertainment and school spirit. Dancers will perform at all home basketball games and other special events.
Chris Lozier, director of admissions and an organizer of the cycling club, said the club will offer a variety of opportunities for cyclists with diverse skills and interests throughout the year. These include mountain biking, cyclocross, road biking, among others. Students can choose to participate in one or more of these opportunities, he said.
The club will offer students great coaching in a 300-acre full spectrum bike park in southern Vigo County. SMWC is developing a partnership with Griffin Bike Park, which, when finalized, will become the home of SMWC's cycling club.
In addition to hiring a coordinator for the dance team and a coach for the cycling team, SMWC is taking other steps to welcome this new addition to campus. A space in the lower level of the residence hall, Le Fer Hall, will become Studio '64, a dance, yoga and flex space for students. The renovation is part of SMWC's efforts to continually improve student experience as part of its strategic plan. The $7 million I Love Le Fer initiative is a component of the $22 million comprehensive Aspire Higher campaign, which the College publicly launched on Friday.
To join the first dance and cycling clubs at SMWC, contact Robinson and Lozier.