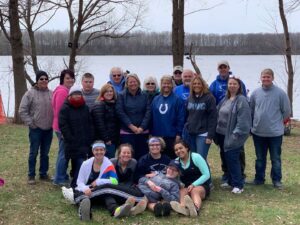 SMWC Crew, the Saint Mary-of-the-Woods College rowing team, placed fourth in its first regatta on April 13 in Farmer City, Illinois.
The excitement on the water and among the team's supporters on dry land was felt during the team's first race in the Illinois Rowing Collegiate Invitational when it pushed ahead of the University of Chicago to secure the fourth spot. It followed Grand Valley State University, which placed first, Wheaton College, second, and Milwaukee School of Engineering, third.
As a new team, the crew's goals at the beginning of the event were simple: get off the dock and into the finish line safely, without tipping the boat. "We ended up doing that and even more!" said team member Michelle Jenkins of Rockville.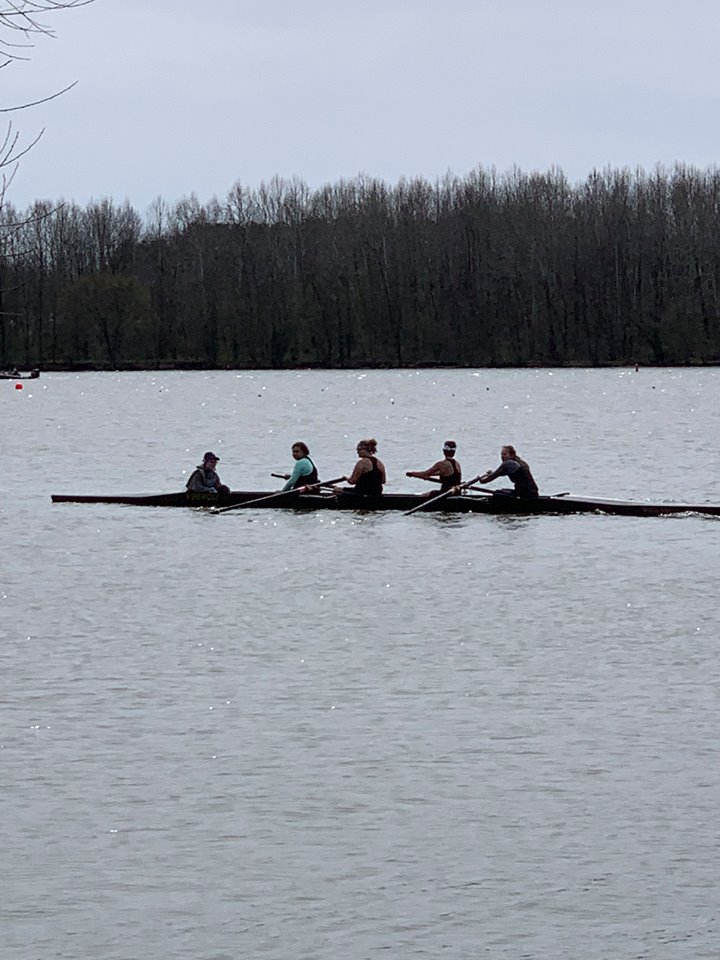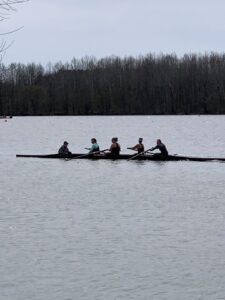 "We were following the pack, and in the last 250 meters we made a comeback to push into 4th, finishing with a time of 12 minutes flat! The second race of the day seemed to go smoother for the team. We talked about some basic things for us to fix and cut 52 seconds off our time, finishing with 11:08."
Jenkins and fellow members Amanda Winstead of Plainfield, Ashley Fern of Oswego, Illinois, and Sara Gossett of Rockville competed with 16 other college teams. "As a team, we really got to see how far we had come in just a few days. Before this race, we had only been in the boat together four times! Our team is working really hard to make a name for SMWC one step at a time," Jenkins said.
Formed in the fall, SMWC Crew recently participated in indoor races in Indianapolis and Culver. It is one of three club sports available to students at The Woods. Other club sports are dance and cycling.