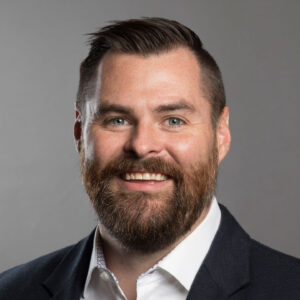 Bill Riley, assistant professor of English at Saint Mary-of-the-Woods College, has been selected for the INseparable Speakers Bureau, a new initiative by the non-profit organization, Indiana Humanities. Riley joins other Indiana scholars in the Indiana Humanities' list of speakers available to present on urban, rural and suburban dynamics, differences and connections.
Through the bureau, Riley is offering a 60-minute ideation workshop and mini-lecture to explore the craft brewery movement and the lessons it holds about creative placemaking and community revitalization efforts. He discusses breweries in Gary, Nashville and Terre Haute. According to the talk's catalog description, thinking about what local craft breweries do can unlock new ideas for community growth.
A native of Greenfield, Indiana, Riley attended DePauw University and earned an MFA in Creative Writing from The Ohio State University. His book, The Milan Miracle: The Town that Hoosiers Left Behind won bronze in the 2017 Independent Publisher Book Awards. He is at work on a second book, Beer Run: 12 Great Midwestern Beer Trips. In addition to teaching professional writing courses, he is also coordinator of Writing Across the Curriculum at SMWC.
According to Indiana Humanities, INseparable "explores how Hoosiers relate to each other across boundaries and considers what it will take to indeed be inseparable, in all the ways that matter."  The initiative launched on March 12.
Applications are now open to host Riley and other members of the Indiana Humanities Inseparable Speakers Bureau. For more information, visit the Indiana Humanities website.