Saint Mary-of-the-Woods College (SMWC) welcomed around 300 alumni and guests from 33 states to Reunion 2022. The campus took on a special excitement and energy to celebrate the friendships, legacy and traditions that have made The Woods a place like no other. President Dottie L. King, Ph.D., shared a message that stuck with her throughout the weekend on the true meaning of what it is to be a member of The Woods family.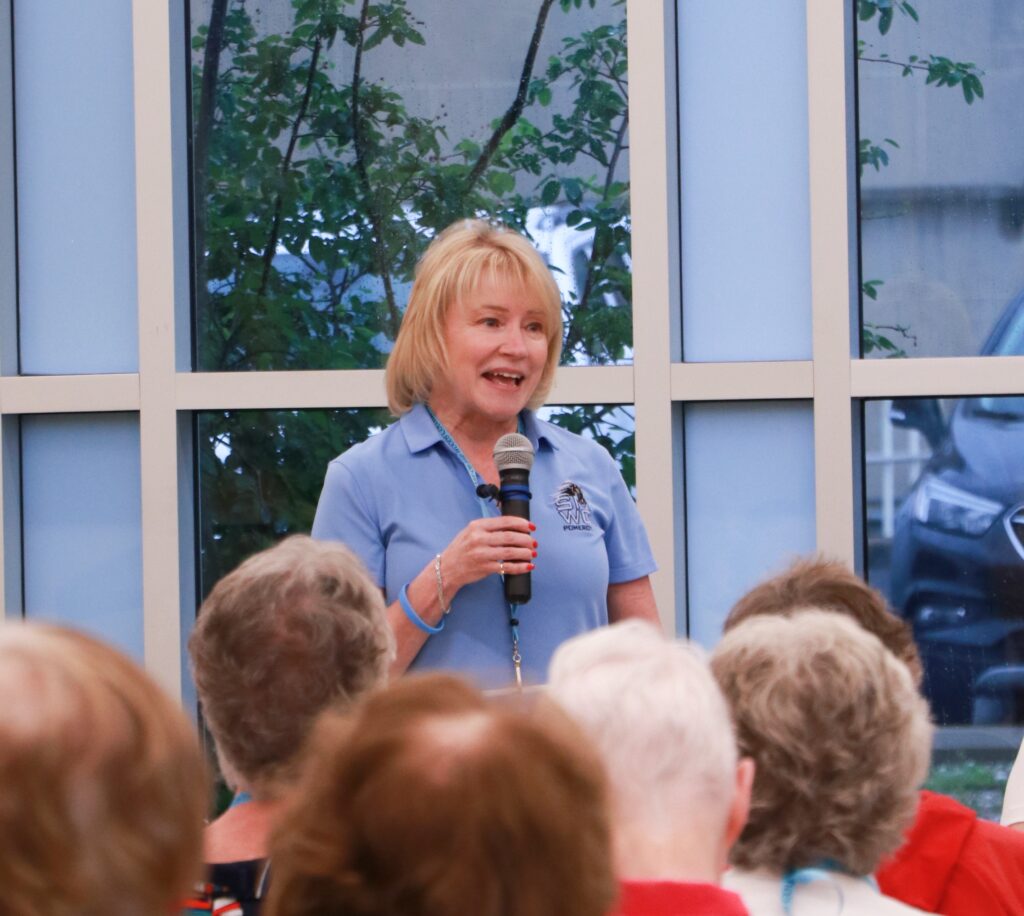 "The quality of what was established here runs through the DNA of the College today. As I listen to the alums over the weekend and you tell me your stories – now a few of them, the stories, are about shenanigans but most of the stories are about what this place has meant to you, what you have meant to one another and how you have carried what you gained here into the world. It's an education that comes with expectation so as I think about the words of the Ring Song, the words that keep going through my mind that articulate what's in my heart is 'Whose Woods these are…I think I know,' and that has made all the difference," President King said at the Reunion Banquet.
Alumni enjoyed a weekend full of events and activities to commemorate their time at The Woods and celebrate its growth and vision for the future. They participated in the annual banquet, attended class meetings and participated in the We Remember, We Celebrate ceremony, remembering lost classmates. They also learned about the strategic vision for the College from President King and her Cabinet. Tours were given of new campus additions like Les Bois Hall and a ceremonial blessing was held for the new sculpture, Aspire, on campus.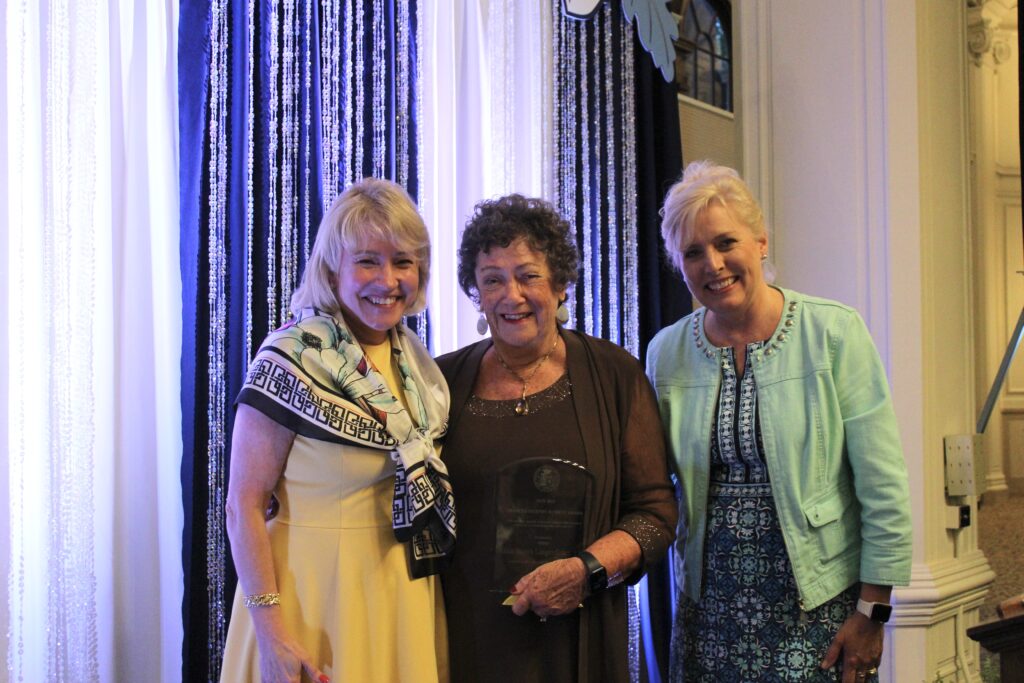 Reunion Weekend culminated at the banquet with the Alumni Association Board of Directors presenting its prestigious awards. Margaret "Peggy" Deputy '64, was the recipient of the Saint Mother Theodore Guerin Award (posthumously) and Alice Steers Lingenfelter '61 received the Frances Murphy Rumely Award. The G.O.L.D.E.N. Oak Award was presented to Kindra Gingerich '19.
Remarks from both Golden classes, 1970 and 1972, were given during the banquet.
Barbara Brugnaux '70 shared encouraging words of wisdom to her class as they celebrated their 50th (plus two) Reunion. "In 2020, we were expecting to celebrate our 50th Reunion. Now we gather to celebrate 50 plus two. The class of 1970 has shown flexibility, resilience and determination. We left SMWC knowing that change is possible and that we could be agents of change. Our lives have had many twists and turns since that hot, sunny commencement day in May 1970. But one place, one spirit has always united us and brought us home to these Woods."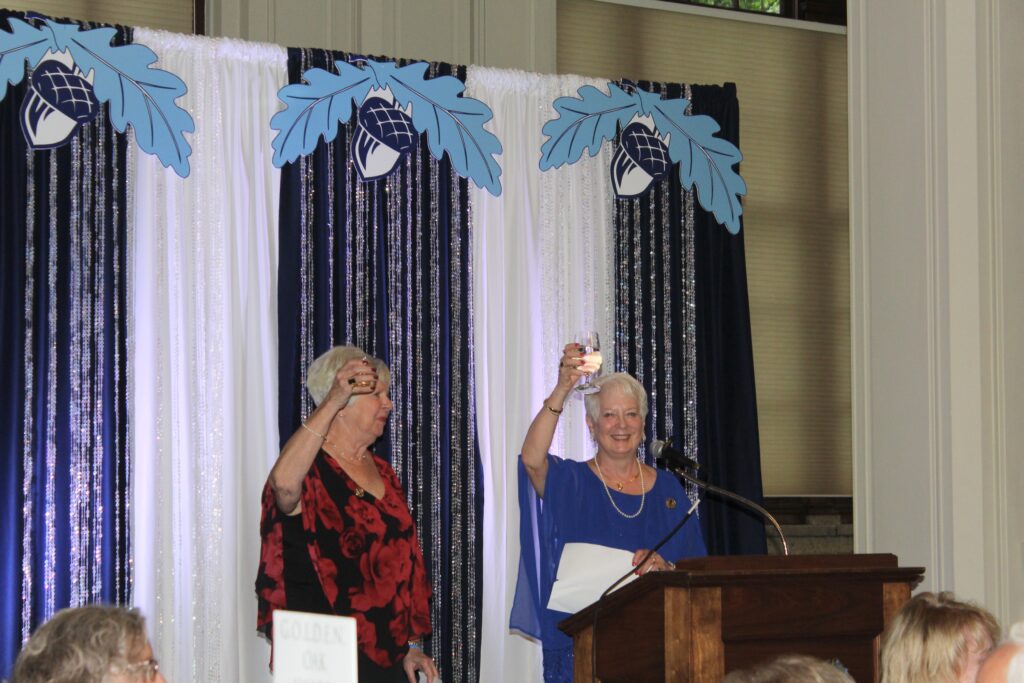 Marcia Reder Schmidt '72 shared kind words on behalf of her class during her toast at the Reunion Banquet, "I know we all remember how things changed from our freshman year to senior year. There were many traditions that we probably did not appreciate at the time but now hopefully look back on as good memories. I am so happy to see my classmates who are able to join us for this momentous occasion and we miss those who are unable to join us. We have been blessed to share in the history of Saint Mary-of-the-Woods College and will continue to share in its future."
The weekend was a continued reminder to cherish the moments of yesterday, today and tomorrow. Reunion 2022 at SMWC will be remembered for years to come. Save the date for Reunion 2023 as it will take place June 2-4.