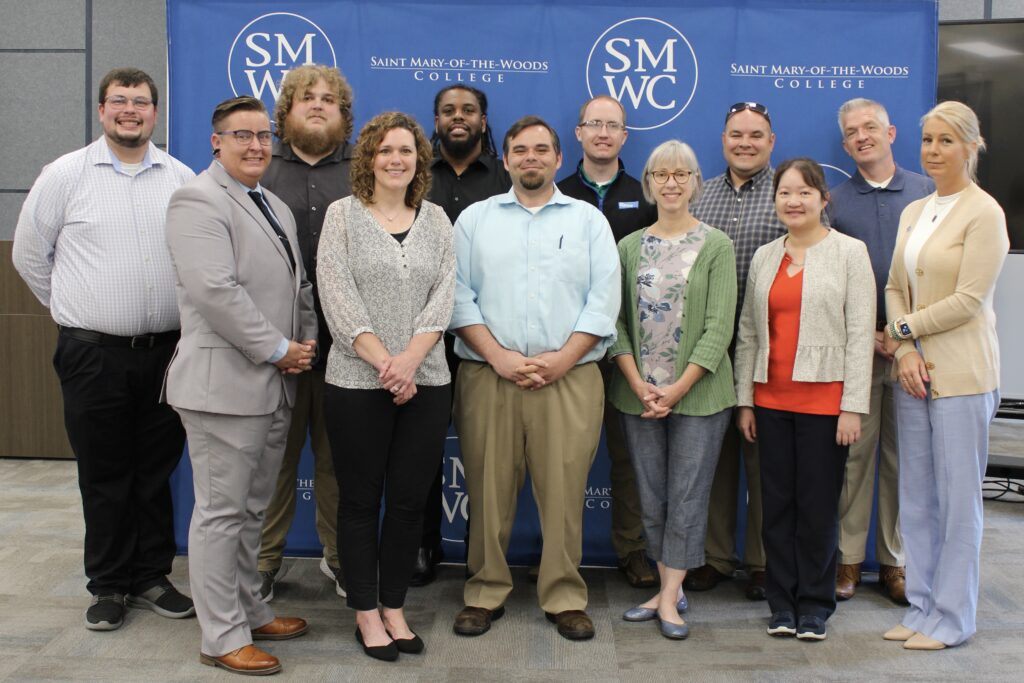 The Wabash Valley Leadership Institute (WVLI) recently welcomed the 11th cohort into their group of graduates. Saint Mary-of-the-Woods College (SMWC) and the Terre Haute Chamber of Commerce partnered to launch WVLI in 2014. As a collaborative effort between the two organizations and with the support of community organizations and sponsors, the purpose of the WVLI is to engage and energize leadership efforts in the Wabash Valley. The program curriculum focuses on leadership skills with the intended effects of personal growth in leadership, organizational behavioral skills and potential community growth in a leadership capacity. There were 11 participants in this year's cohort.
Terry Bowe, associate vice president of human resources, Saint Mary-of-the-Woods College
Theo Hull, HSBCP, CHW/CRS, director of development, Mental Health America West Central
Yin Wai (Vanessa) Li, program manager, Novelis Aluminum
Nick Frey, process engineering manager, Elanco
Michelle Moulton, lead college connection coach, Ivy Tech Community College
Kevin Murphy, battalion chief, Honey Creek Fire Department
Justin Hickman, general manager SMWC, Bon Appétit
Josh Alsip, director of community engagement, Terre Haute Chamber of Commerce
Jamie Woodruff, community development director, City of Sullivan
Dorothy Chambers, community impact senior staff, United Way of the Wabash Valley
Brady Hansel, certified trust and financial advisor, assistant vice president and trust officer, The Hometown Savings Bank (THSB)
Ian Hartsook, Elanco Animal Health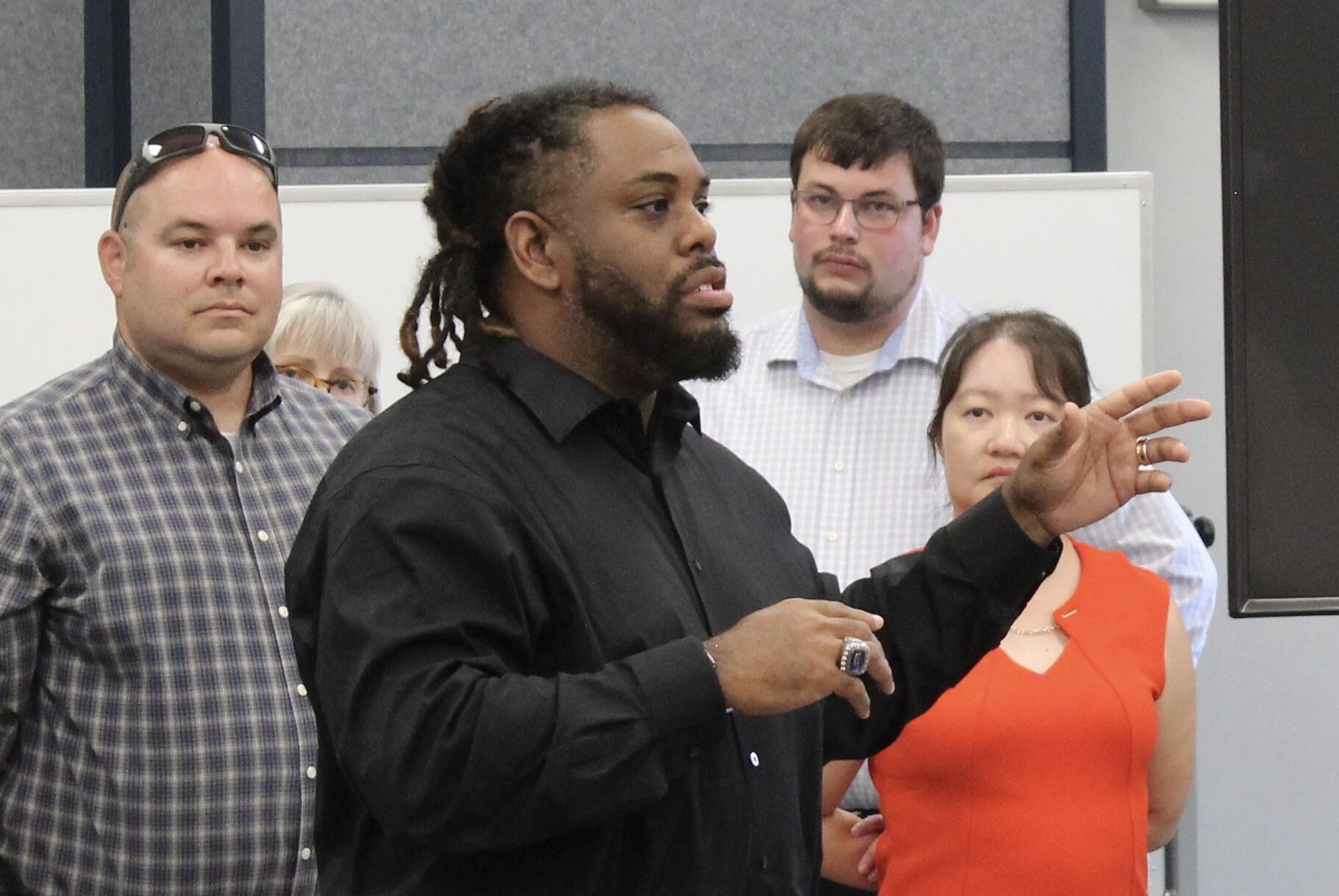 WVLI participants stay on campus at SMWC during the institute to eliminate distractions and ensure participants get the most fulfilling experience. This year, participants stayed in the new residence hall on campus, Les Bois.
Throughout the week, some of the session topics included Thrive with Your Strengths with Dr. Dan Hiltz, Equine Teambuilding Exercise with Christine Wilkey and, among others, Revolution Radical Organizational Change: The Case Study of Saint Mary-of-the-Woods College with President Dottie King.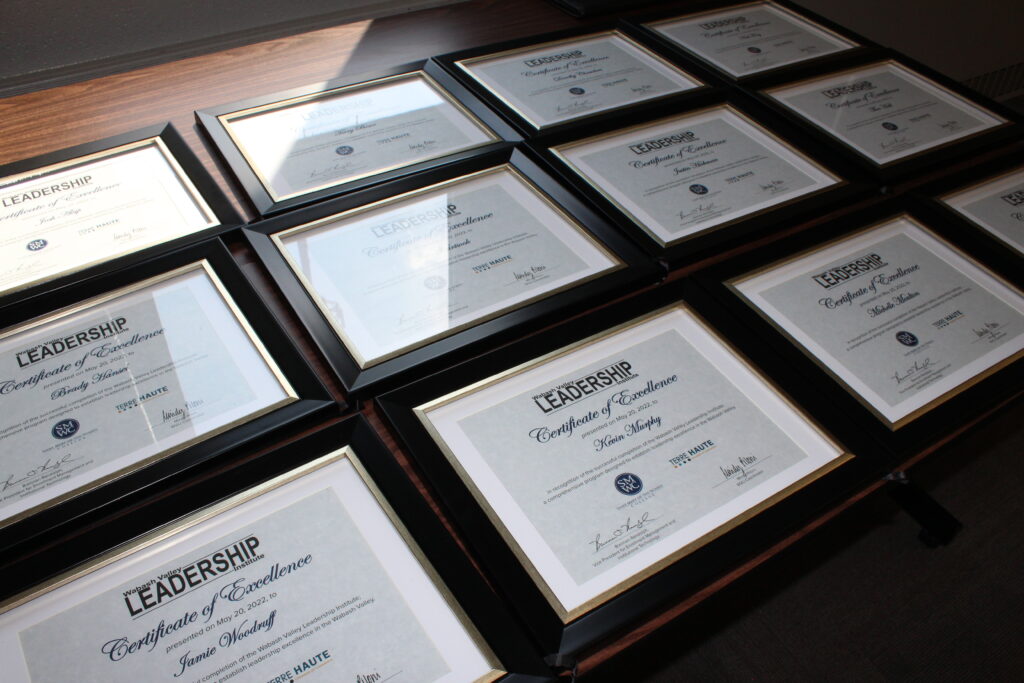 Participants also took part in the annual Roundtable Dinner. Wabash Valley leaders Bob Baesler of Baesler's Market, state Senator Jon Ford, Bobby Moore of Terre Haute Boys and Girls Club and Beth Tevlin from the Wabash Valley Community Foundation were guest speakers at the dinner. Each speaker took time to talk with participants and share their leadership experiences and insight about the Wabash Valley.
On the last day of the week-long institute, cohort members receive their certificate for completing the experience and are recognized in a graduation ceremony. The next cohort will take place in Spring 2023.