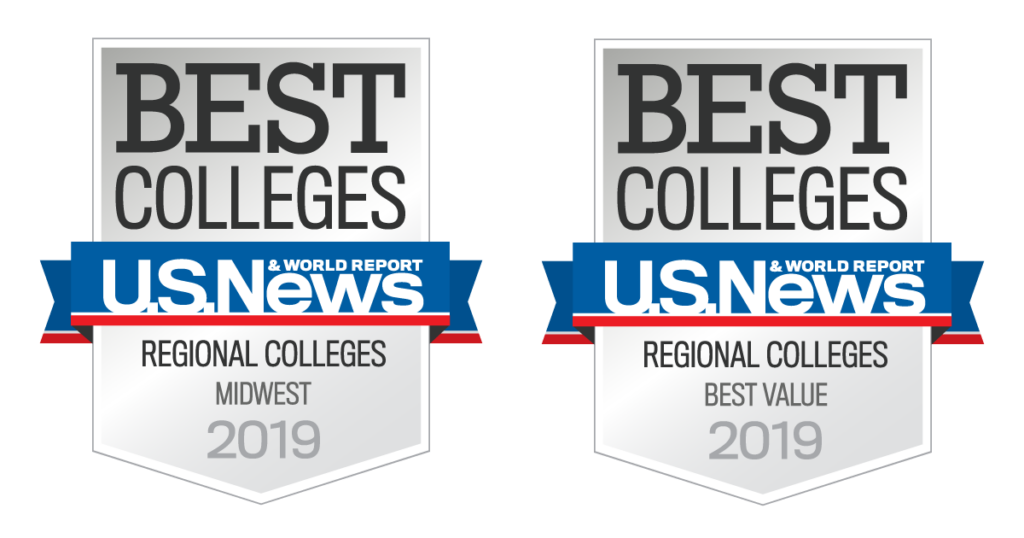 Saint Mary-of-the-Woods College continues a strong position in the U.S. News and World Report's 2019 rankings of the nation's best colleges. For the eleventh consecutive year, SMWC ranks in the top tier of the rankings of "America's Best Colleges," listed at number 21 among the Best Regional Colleges in the Midwest. The college also ranks in the Best Value category.
According to the selection methodology, the regional colleges focus on the undergraduate experience and offer a broad range of programs in the liberal arts and in fields such as business, education and nursing. Also included are assessments of graduation and retention rates, student selectivity, faculty resources, alumni giving and financial resources.  Most of the 248 colleges in the regional category primarily attract students from neighboring states.
Additionally, SMWC is recognized in the Best Value category. This assessment is based on the ratio of quality to price, percentage of all undergraduates receiving need-based financial aid and the average discount. Only schools ranked in or near the top half of their categories are included, because U.S. News considers the most significant values to be among colleges that are above average academically.
"We are pleased to be recognized for the outstanding educational experiences we provide our students," said Janet Clark, Ph.D., vice president of academic affairs at Saint Mary-of-the-Woods College. "The rankings are a tribute to the hard work of our faculty and staff and is just one indicator of our commitment to teaching, leadership and service."
This year's rankings included reviews of more than 1,000 schools nationwide to assist students and their families in the higher education decision making process.