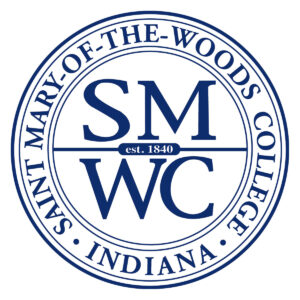 Saint Mary-of-the-Woods College is proud to announce the addition of a graduate certificate in sustainable agriculture to its academic offerings beginning in the spring.
The graduate certificate is for farmers, agriculture educators and concerned citizens interested in alternatives to industrial agricultural practices. It is a 17-credit program designed to be delivered over five months with the first cohort running from March to July 2019.
"Saint Mary-of-the-Woods College is committed to a set of core values, among them sustainability. This graduate certificate program is a natural fit for the College and its mission because it promises to prepare the next generation of responsible growers to make sustainable farming choices to benefit our earth," said Janet Clark, Ph.D., vice president for academic and student affairs.
Agriculture is a leading industry in the Midwest region of Indiana and Illinois of which Vigo County is the center. Most farming operations currently rely heavily on the application of chemical fertilizers, herbicides and pesticides which markedly impact water quality and public health. The localized impact is exacerbated by erosion and runoff, affecting communities across a much greater area. Students in the certificate program will learn the skills necessary to make informed decisions and take responsible actions to foster increased use of sustainable farming methods. The program is housed in the Department of Sciences and Mathematics at SMWC.
Program Director Dennis Tarasi, Ph.D., said he developed the certificate program because current food and environmental situations demand examination and exploration. Students in the program will benefit from the expertise of local environmental experts and farming professionals, as well as hands-on learning experiences in the farm operated by the White Violet Center for Eco-Justice, which, along with SMWC, is a ministry of the Sisters of Providence of Saint Mary-of-the-Woods.
White Violet Center Director Lorrie Heber says the center is looking forward to sharing sustainable growing practices with students. More people farming sustainably are needed by our challenged planet, she said.
"The area is well served by those who want to undertake large scale commodity crop or livestock agriculture, but no programs exist that help those who want to farm sustainably on a smaller scale, who want to grow organic specialty crops or who want to raise pasture-fed animals. We know many folks are interested in this and we hope to provide a solid basis of sound information to give them the boost they need to get started," Heber said. "The White Violet Center operates a USDA-certified organic specialty crop operation with alpacas and laying hens in its livestock literally right outside the back door of the College. For twenty years, we've been teaching, caring and inspiring for all creation. Our partnership will truly help folks aspire higher with sustainable ag."
SMWC has taken previous steps in line with its commitment to the environment and health. In the past five years, the Catholic liberal arts college in Indiana successfully launched a new baccalaureate nursing program, a community-wide wellness program and a campus health clinic to provide primary healthcare services to both campus and community residents. SMWC also launched a baccalaureate environmental science program, developed several environmental habitats on campus as outdoor classrooms, and organized and led community cleanups of area wetland, woodland and prairie grass habitats.
Individuals with a bachelor's degree who are interested in developing their own sustainable agriculture operation or to have a career in this field may be interested in the graduate certificate in sustainable agriculture. The classes are delivered online and through three weeks of on-campus classes.
"This program prepares students to be successful leaders in best practices for agriculture as we start to develop new techniques and new strategies that are going to help better feed our growing population and manage our environment with an eye toward the future," Tarasi said.
For more info or to apply to the program, visit https://www.smwc.edu/sustainableag