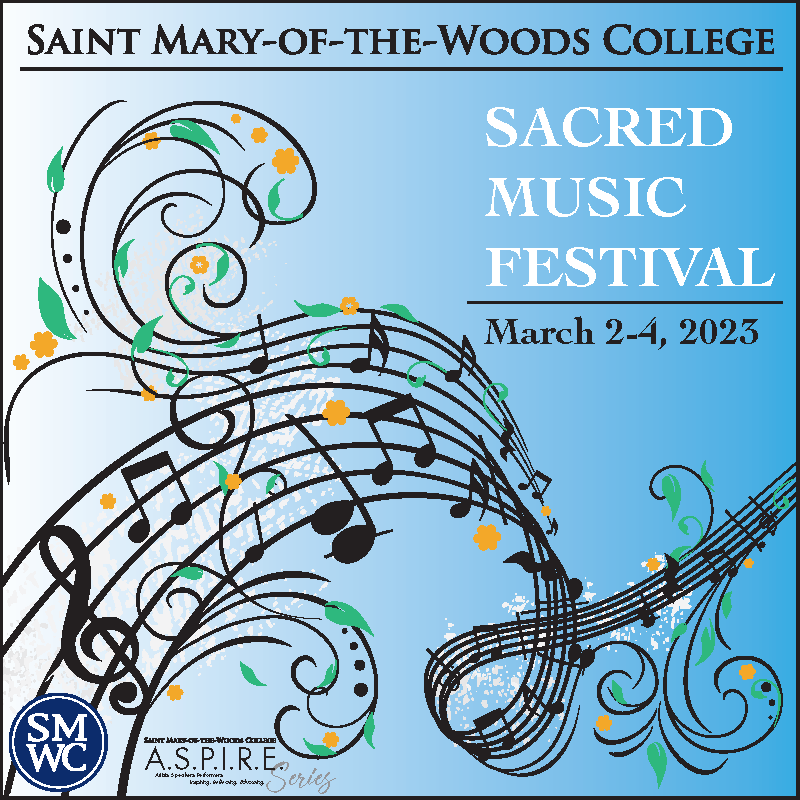 Saint Mary-of-the-Woods College (SMWC) has announced the schedule for the Sacred Music Festival to be held by the SMWC Department of Music and Theatre, with events on March 2, 3 and 4. The Sacred Music Festival will feature the renowned bass-baritone Marques Jerrell Ruff. Ruff has performed nationally and internationally as a member of the Grammy award-winning ensemble, Chanticleer. Ruff's outstanding work in oratorio, musical theater, Black music and choral conducting, as well as his dynamic performances, have been distinctive.
On Thursday, March 2 at 7:30 p.m., the Saint Mary-of-the-Woods College Band and players from the Terre Haute community will present a concert of sacred music at Memorial United Methodist Church, located at 2701 Poplar St. The concert will feature several new arrangements by SMWC Band Director Dr. John McIntyre, and the featured guest soloist, Marques Jerrell Ruff.
On Friday, March 3, at 7:30 p.m., the Saint Mary-of-the-Woods College Choirs and other singers from the Terre Haute community will present a concert of sacred choral music at the Church of the Immaculate Conception on the SMWC campus. In addition to featuring acclaimed American bass-baritone Marques Jerrell Ruff as soloist, the concert will also highlight some works written by Sister of Providence Cecilia Clare Bocard (RIP) and other composers with connections to SMWC. Additionally, the SMWC choirs will be joined by several local singers and teachers, as well as high school students from Terre Haute North, Terre Haute South, West Vigo and Shakamak high schools.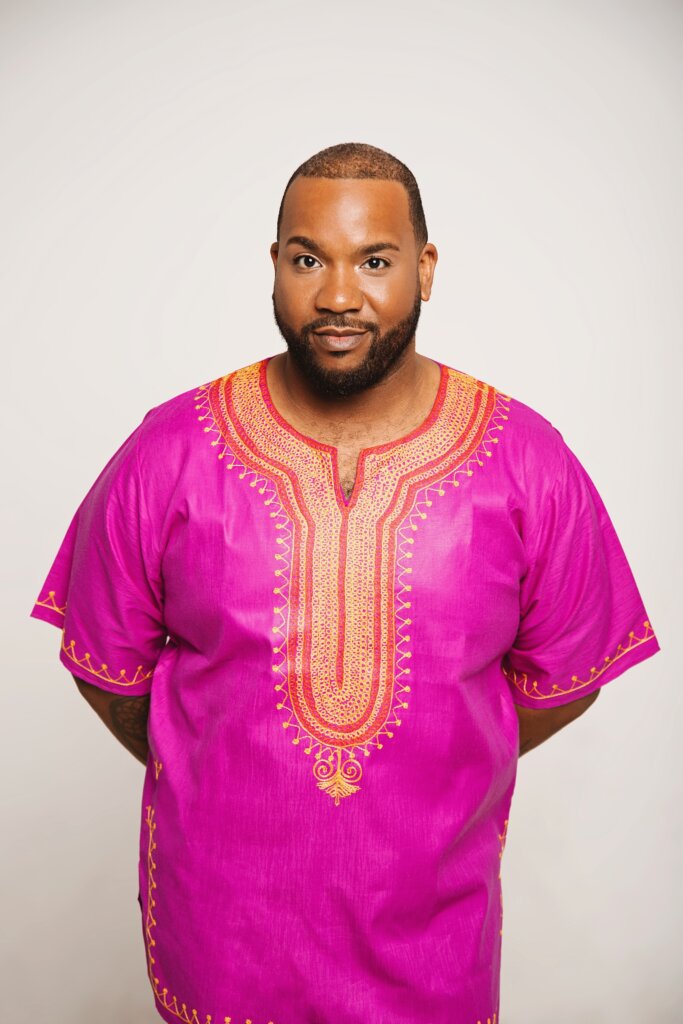 On Saturday, March 4 at 10 a.m., guest artist Marques Jerrell Ruff, will be presenting a musical discussion/performance at historic Allen Chapel, located at 218 Crawford St. His presentation, "The Evolution of the Negro Spiritual" will be a community discussion on the origins and development of the Negro spiritual from the period of enslavement to present day.
Michael Boswell, associate professor of music and director of SMWC choirs, is excited to see his vision of the festival become a reality. "Sacred music has literally been sung and played at Saint Mary-of-the-Woods College since 1840. I am thrilled our department can offer a festival that both celebrates that heritage while featuring several new works, some of which will be world premieres. This is all made more exciting by having a guest artist the caliber of Marques Jerrell Ruff being featured in our festival. He is an exceptional performer, a knowledgeable scholar and a person who truly believes in the power of sacred music to strengthen one's faith. He will certainly make this event one we will not soon forget."
Boswell also expressed his gratitude to the Office of Diversity, Equity and Inclusion at SMWC for a mini-grant award to assist with this inaugural festival.
These events are free and open to the public. Visit smwc.edu/events for more information.