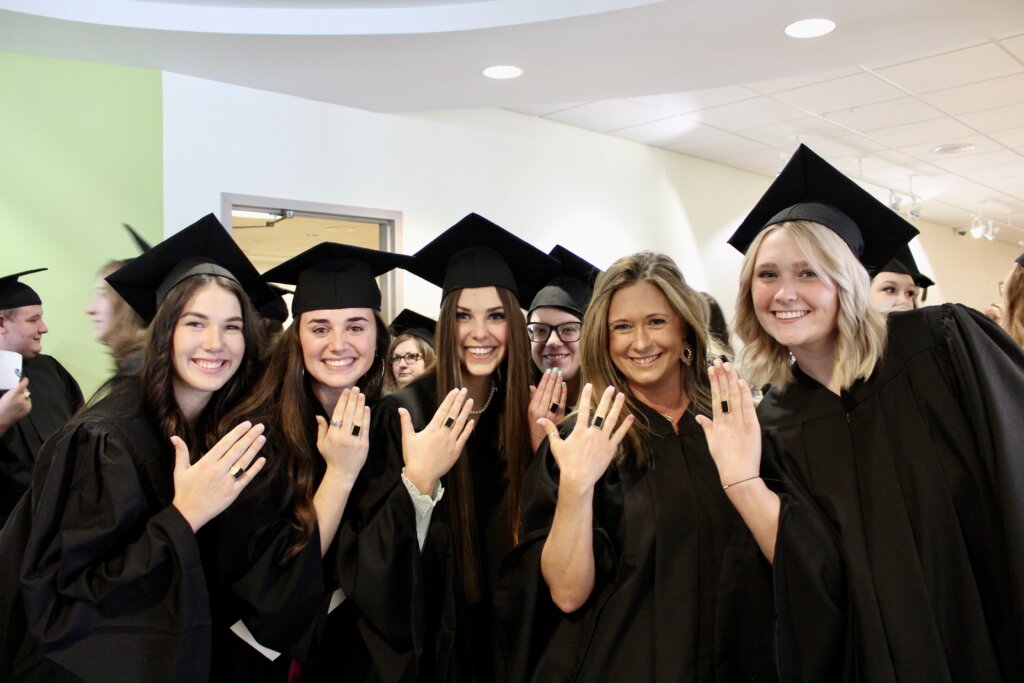 As Saint Mary-of-the-Woods College (SMWC) continues to grow, so does the love for its traditions. The College will honor students for their academic achievement with the symbolic onyx Woods Ring on Saturday, March 25. As last year's Ring Day ceremonies marked the 100th anniversary of the Woods Ring, this year serves as a symbol of the future as this year's recipients will be the first of the next era of Woods Rings.
"Ring Day is a milestone in a Woods student's journey. The Woods Ring is an outward symbol of their academic achievement and bond with the Woods community. This year is especially exciting because these recipients are the first ring class in our tradition's second century," stated Catherine Mickey Saunders '98, associate vice president for advancement and junior class advisor.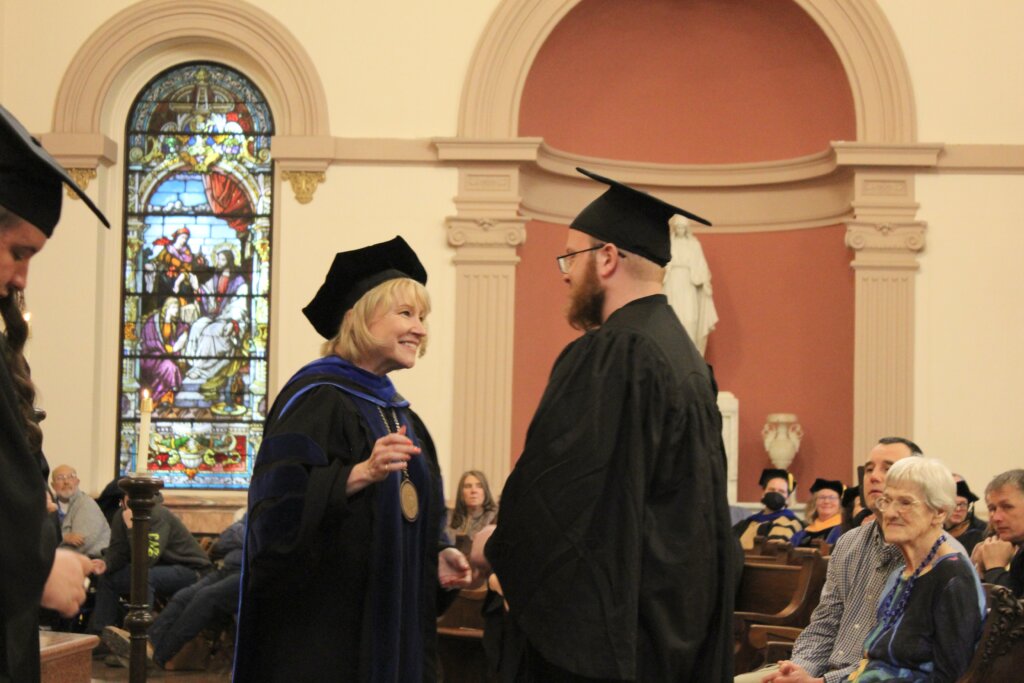 SMWC will hold the ring ceremony in The Church of Immaculate Conception on campus at 11 a.m. Guests are required to present a ticket to attend. Tickets have been distributed to students so they may celebrate with their family and friends.
"As we prepare to award more than 100 rings to students and graduates, we are thrilled to celebrate this prominent beginning in the Church of Immaculate Conception," Saunders said.
The 11 a.m. ceremony will honor campus, Woods Online and graduate ring recipients. Students and their families, faculty and staff are excited about the event. The theme of this year's ceremony is 'Promises'.