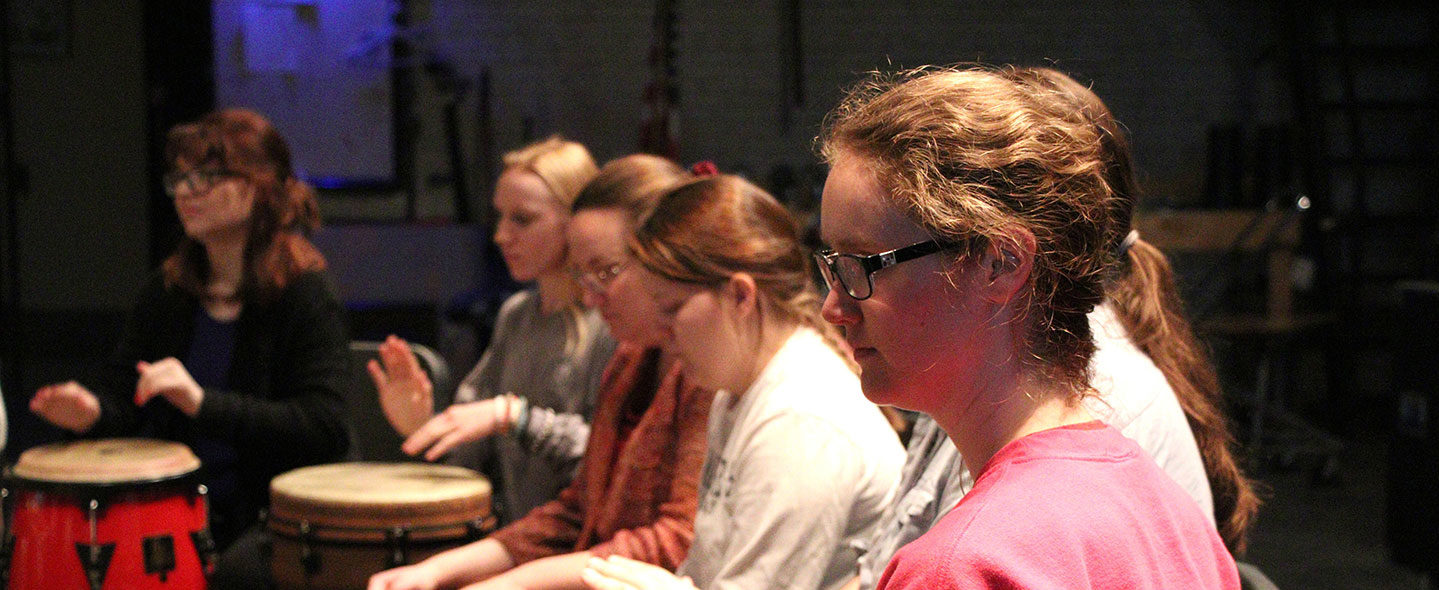 Music Therapy Student Association
Established in 2003, the SMWC Music Therapy Student Association hosts a variety of activities to enhance the student experience. They include:
Guest speakers
Community outreach projects, such as leading music in after-school programs
Facilitating music wellness experiences during Campus Health Awareness Week
Participating in Race for the Cure and Relay for Life (teams, volunteering, etc.)
Leading music groups for athletes during Special Olympics
Campus-wide open mic nights
Campus movie nights, which focus on specific topics
Fundraisers, such as the fall Haunted Conservatory and Singing Valentines in February
Attendance at state, regional and national music therapy conferences
Mission Statement
We believe that music bypasses the intellect, unleashes emotions, speaks to the soul, inspires the heart and creates a connection through the ages.
Purpose Statement
The SMWC Music Therapy Student Association's purpose is to educate the community of Saint Mary-of-the-Woods College and the community-at-large about music therapy; to enrich our perspective, as students, about the music therapist profession through experience and observation; and to promote the field of music therapy.
Contact
Email faculty advisor Sharon R. Boyle, MM, MT-BC, for more information.